Martha Stewart's former best friend, who gave a damaging testimony in Stewart's trial, said that she wished the domestic diva had called to apologize -- apparently from prison -- for pulling her into Stewart's "mess."
"I wish she would have called me after the trial when so many things happen, and I [was] put through so much stress, to tell me, 'I so regret that I involved you in my mess and you had to go through all of this,'" Mariana Pasternak told "Good Morning America."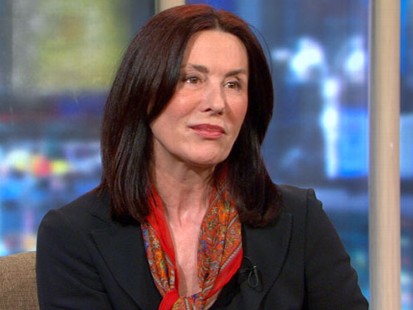 Pasternak hedged on the idea that she had fingered Stewart as guilty during Stewart's high profile insider trading trial in 2004 when she said she only "believed" Stewart had made a damning statement about a tip she received to dump a stock in 2001.
Click here to read an excerpt of Pasternak's new book about her close relationship with Stewart, "The Best of Friends."
"On the stand, they asked me first if I remember any conversation that I had with Martha where the word 'brokers' was mentioned, and I said, 'Yes, I remember the statement, isn't it nice to have brokers who tell you those things?'" Pasternak said. "Then the prosecution got obsessed with those words... Then he said, 'Ms. Pasternak, as you stand here today, what is your best belief?'... As I stood there today, I thought it was Martha who said it."
In 2003 the Securities and Exchange Commission filed fraud charges against Stewart and her former stockbroker, Peter Bacanovic, based on the 2001 stock dump of biopharmaceutical company ImClone Systems, Inc. In 2004 Stewart was found guilty of obstruction of justice for lying to investigators and served five months in a federal prison and then another five months of house arrest.
While Pasternak's testimony is regarded among the most damaging moments of the trial for Stewart, Pasternak remembers the exact moment that their more than 20-year friendship crumbled.
"I said that Martha said it [the damaging comment], and I looked and I saw Martha's face and her eyes became cold," Pastenak said.
Pasternak: 'We Don't Know Each Other Anymore'
For the close pair, it meant the end of an era.
"We saw each other a few times a week. We spoke everyday. The first call every morning came from Martha. Seven o'clock, Martha called," Pasternak said. "We vacationed together. We did amazing things together."
But since her old friend was sent to prison, Pasternak said the two do not talk.
"I think during our friendship, we said so much to each other that we said everything there was to say," Pasternak said. "Now, we don't know each other anymore."
Pasternak said despite it all, she's happy Stewart is back in the lime light.
"I would tell her how happy I am that she got back. She's back. She's on TV. She's back everywhere. I know she loves that. I know that's important to Martha. And I hope she is happy for me, that I want to get my life back," she said.