It's been said that when a person runs for president, the whole family runs for president.
For the McCains, that meant nine people involved in a complex 2008 campaign against eventual President Barack Obama.
John McCain, wife Cindy and all seven McCain children entered the public eye at the 2008 Republican National Convention in Minnesota.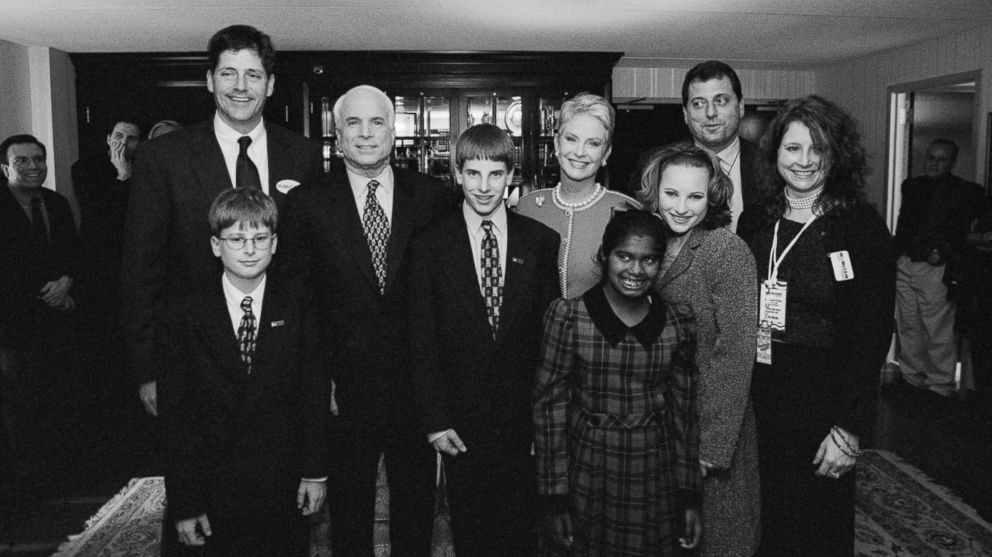 But who are they?
The McCain household, like so many in America, is a blend. Navigating through the McCain family album might require a road map.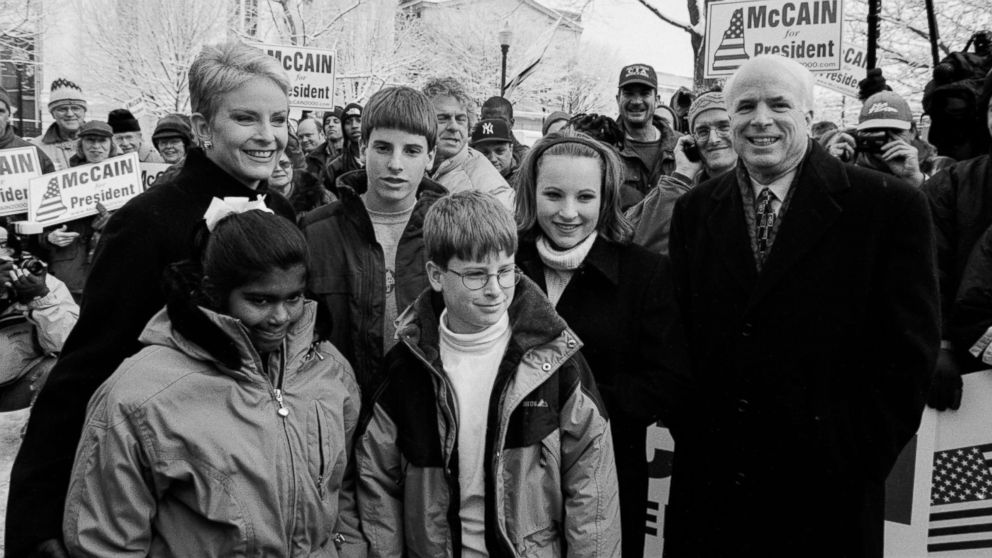 When John McCain married his first wife, Carol, he adopted her sons from a previous marriage. Doug, 58, was a Navy pilot like his father and now is a captain for American Airlines. Andy, 56, is a Vanderbilt graduate and chief operating officer at the family beer distribution company, Hensley & Co. He also has ties to many Arizona sports, including as former chairman of the board for the Fiesta Bowl and on Arizona's host committee for the Super Bowl.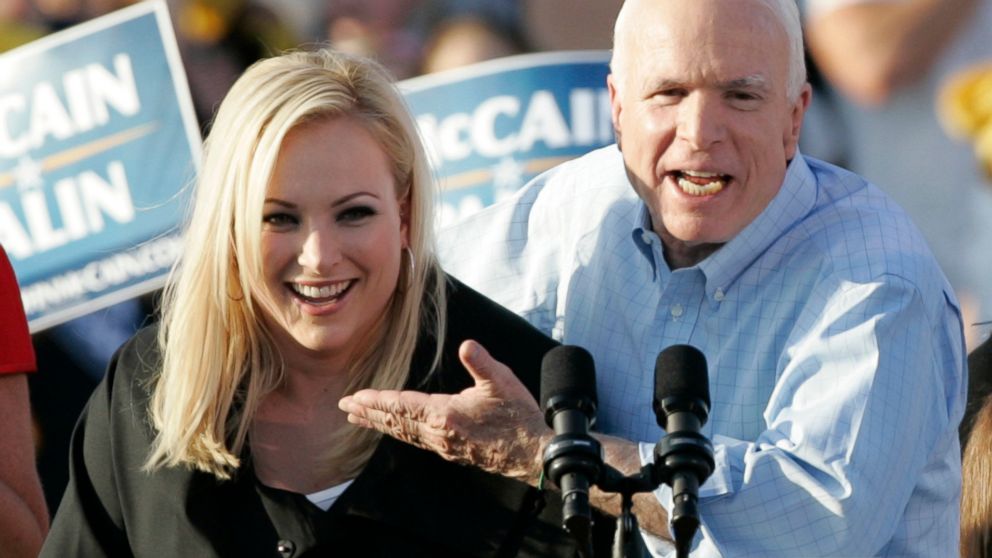 John and Carol McCain had eldest daughter Sidney, who is now 51 and worked in the music business in Toronto while her father ran his 2008 campaign. She was born in 1966, one year before her father's plane was shot down over Vietnam.
After John and Carol McCain divorced in 1980 and John married second wife Cindy, they had three children, Meghan, Jack and Jimmy. They adopted another child, Bridget, from Bangladesh.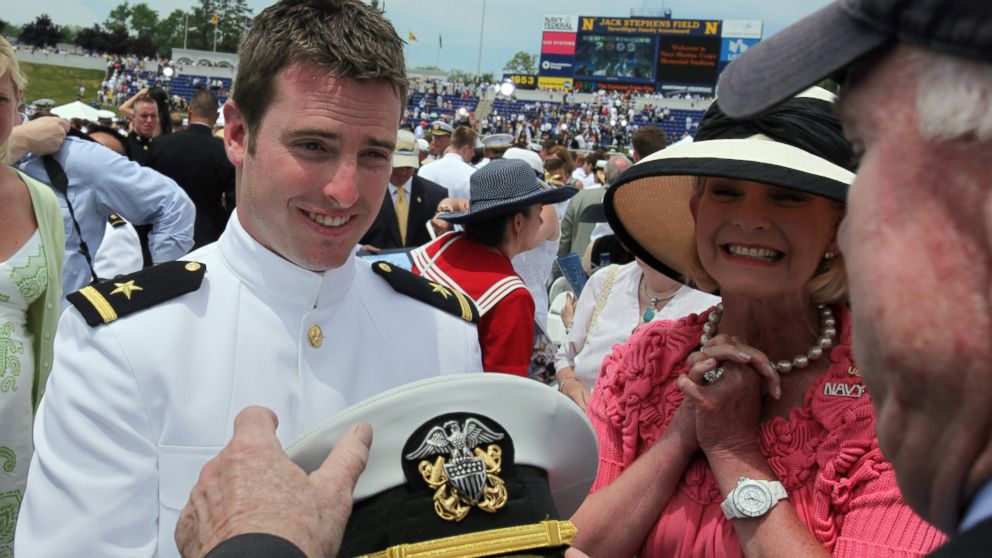 Meghan, 33, has become the most visible of McCain's seven children. The Columbia University grad ascended to the spotlight as a constant presence on her father's 2008 campaign. She wrote about her experiences on the road at McCainBlogette.com, cultivated a following on Twitter and eventually wrote two books, including "My Dad, John McCain," a children's book released during the campaign. Meghan now works for ABC News and is a host on "The View."
"I couldn't get through your book, I tried," Meghan McCain shared with former Vice President Joe Biden on "The View" on Wednesday. "Your son Beau had the same cancer that my father was diagnosed with six months ago. I think about Beau almost every day."
McCain's two younger sons both served in the military. Jimmy, a 30-year-old who is an ex-Marine, served a tour in Iraq.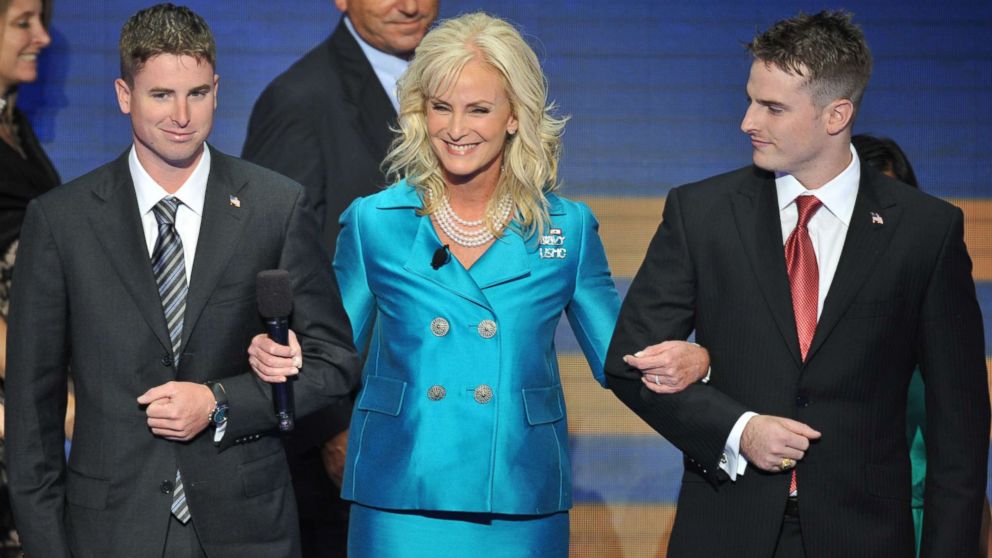 Jack, 32, graduated from the Naval Academy and shares a love for NASCAR with his mother. He shares a name, John "Jack" Sidney McCain IV, with his father.
Jack's wife, Renee Swift McCain, was an Air Force Reserve captain. The two were married in 2013. She tweeted, "I wish you fair winds and following seas ahead," after her father-in-law's death and shared a photo of herself with her husband and the senator in Washington.
Jimmy was married in April 2016, with his mother sharing a photo of the family on Twitter.
As for Bridget, her story with the McCains began in 1993 when Cindy visited Bangladesh and met the baby at an orphanage, who had a severe cleft palate.
Cindy decided to bring the baby back to the United States, where she underwent years of surgery. Today, she's 27, but the surgeries she underwent as a child to fix a cleft palate made her mother an advocate for the charity Operation Smile.
John McCain said he likes to get the seven kids together at least once a year -- Republican convention or not.