America loves ice cream! We each eat an average of 23 quarts of ice cream and other frozen dairy desserts each year and 98 percent of all households regularly purchase this must-have treat.
Ice cream doesn't earn many accolades among nutritionists, but if you're going to have it, go for the real thing. Buying frozen yogurt may give your brain the green light to eat more, and a cup of frozen yogurt packs more calories than a half cup of ice cream.
Ice cream substitutes are also more processed and typically fail to satisfy. So keep it real and savor every spoonful. And to offset the effects pair your ice cream with fresh or grilled in-season fruit, such as fresh berries or grilled peaches and plums in the summer and pineapple and citrus in the winter. One cup of fruit per half cup of ice cream is an ideal ratio. To up the nutritional value even more, garnish your bowl with antioxidant-rich dark chocolate shavings or heart-healthy finely chopped nuts.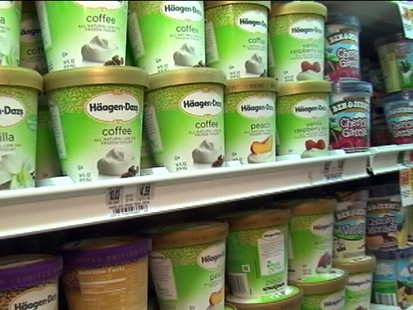 Cynthia Sass, MPH, MA, RD, CSSD is an ABC News contributor and Good Morning America Health's Food Coach. Through her New York City-based private practice Cynthia specializes in weight management and sports nutrition. She is the nutritionist for the New York Rangers and Tampa Bay Rays, and worked with the Philadelphia Phillies from 2007-2009. She's also the Weight Loss Coach columnist for Shape magazine and a New York Times best-selling author. Her newest book Cinch! Conquer Cravings, Drop Pounds and Lose Inches will be released by Harper Collins December 28, 2010.