In the latest episodes of the "Real Housewives of Beverly Hills," Erika Jayne did not hold back.
The long-standing housewife and singer is at the center of a high-profile divorce from Tom Girardi, the former lawyer famed for inspiring the Oscar-winning film "Erin Brockovich."
Jayne said her estranged husband will be a fighter until the end in regards to their divorce battle.
She would go on to call him "possessive," "utterly dismissive," and address relationship rumors before the episode's end.
The "Exxpen$ive" singer shocked fans by filing for divorce in November 2020 after 21 years of marriage. The surprises continued a month later when a lawsuit was filed against her, Girardi and his firm, Girardi & Keese, accusing them of embezzling settlements for families of 2018 Lion Air plane crash.
The Girardis' legal controversies were explored in a new ABC News Originals documentary, The Housewife and the Hustler, released last month on Hulu, but few answers were offered about Jayne's involvement or what she knew.
None of the legal issues have yet to come up on the latest "Real Housewives" episodes, which were filmed through the winter.
Divorce revelations
"Well, uh, okay, let's discuss the elephant in the room," Jayne said, sitting down with the ladies for the first time since she filed for divorce.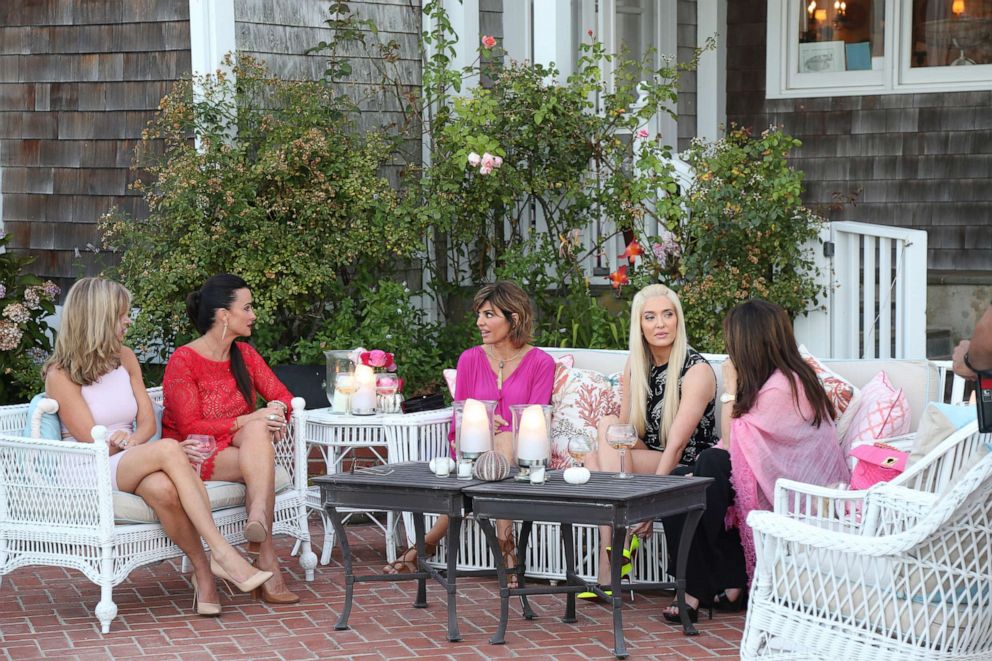 The filing happened on November 3, 2020, sending shockwaves through the "Housewives" fan-base.
"I filed on the day before the election because I wanted it to get buried," she said.
"Yeah, so, my life drastically changed this week," she tells the housewives as they gather for a private luncheon in last week's episode.
"I left because he pushed me further and further out," she continued. "The conversations I used to have were now reduced down to a sentence or two."
She tells the ladies she "tried and tried" to work it out with the former attorney but was met with "such resistance." Jayne said her marriage wasn't conventional. When the couple met, Jayne, then 27, was a waitress with a young son at a restaurant where Girardi was a regular.
There was a 33-year age gap between the two.
"In my marriage, if I wanted to open up and say: 'You, Tom, have hurt my feelings, there was none of that," saying that she was often met with a "you have nothing to complain about" attitude from him.
"I didn't tell anybody [about the martial issues] because he supported me when I had nothing," she said. "I always felt like I should shut up and be grateful."
Inside her new place are a couch and two chairs that she admits to the women she "stole" the day she left, along with an entire room full of clothes and shoes, a backyard pool and not much else.
Jayne said she needed to be more reserved to get a handle on what's coming for her.
"And let me tell you, it will be coming for me," she said.
In Wednesday night's episode, she said Girardi will be up for a fight when it comes to their divorce.
"I know how mean and utterly dismissive Tom is. I saw it for 22 years, it's not like he's going to say, 'Oh, great do you want the sofa?'" she said.