Who would be so low as to steal money from a Girl Scout?
That's the question outraged people in Tacoma, Wash., are asking about the man surveillance video shows making off with cash from cookie sales.
The suspect -- as yet unidentified -- got away with $460, the proceeds from the sale of more 100 boxes of the popular, iconic treats.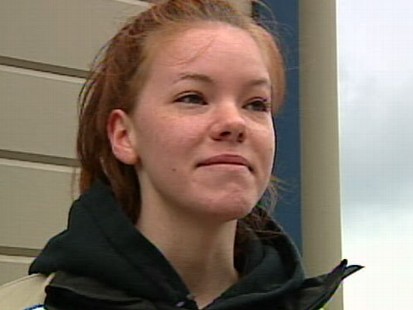 Ironically, the March 11 theft happened while the scout was nearing the end of the sales drive.
"I have been doing this for 10 years and that has never happened to me," the distraught 16-year-old girl told ABC News affiliate KOMO 4 TV in Seattle. "The last weekend of cookies and someone steals from me and that's very upsetting."
Surveillance video shows Beverly Reed selling the cookies outside a Safeway store in Tacoma. Her mother sits next to her. When the girl bends down to start putting the cookies way, a man darts in, grabs the money and flees.
Thief is 'Very Rude,' Victims Says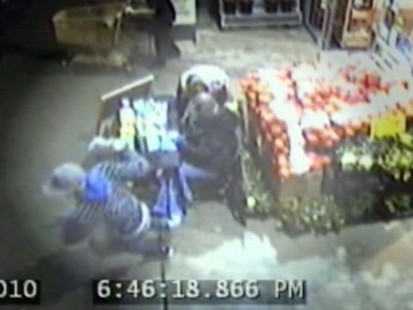 The Girl Scout said she yelled at the thief: "Are you serious?"
Asked if she had a message for the thief, Reed said: "I can't believe you did that ... it's very rude."
That man is described as white, with red hair and a goatee. Police say he had been watching Reed's table.
"I think it's reached an all-time low in this case. It was approximately $400 but the reality is it's the principle of the matter," Detective Gretchen Aguirre of the Tacoma Police Department told "Good Morning America."
After Theft, More Donations Pour In
But even as the incident raised the community's ire, it also aroused a wave of sympathy, and donations started pouring in.
"Individual strangers, people I didn't even know started giving me donations and that made me feel really good because they don't even know me and they wanted to help me," Reed said.
Not only were the donations enough to cover the amount that was stolen, but Reed decided to send extra money to Operation Cookie Drop, which sends Girl Scout cookies to U.S. troops who are abroad, according to KOMO TV.
Robert Sullivan of Lynnwood, Wash., learned about the theft and decided to help.
He came to Reed's cookie table outside a Tacoma supermarket a few days after the theft and handed her $500 in cash, KOMO TV reported.
"I'm sorry about what happened, and I'm going to contribute a little something so you can recover from this bad deal," he said.
Click here to return to the "Good Morning America" Web site.