From widespread power outages in the South to deadly car accidents in the Northeast and record snowfall in between, the massive nor'easter that is beating down on the Eastern Seaboard is slated to be the biggest of the season, according to forecasters.
"This is like a classic winter storm," National Weather Service meteorologist Ross Dickman said from his post on New York's Long Island. "We haven't had a significant storm like this in a little bit of time."
Airlines have canceled hundreds of flights across the country because of the snow amounts. In Boston, 120 flights were canceled along with 150 in Newark, N.J., and 190 at New York's two airports.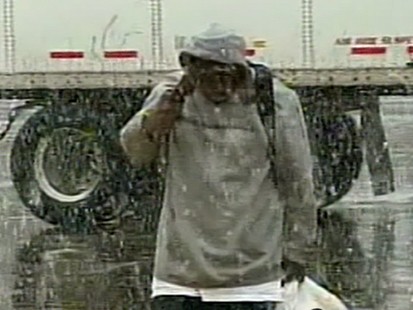 Hank Price, a spokesman for the Federal Aviation Administration, told ABCNews.com today that high winds expected across the Northeast later today would create a whole new set of snags, most in the form of delays as airports ordered more spacing between planes and extra time to clear off the runways.
Several major airlines, including American, Delta and Continental, reported that they would waive travel fees during the next few days for passengers whose flights had been canceled by the storm.
National Weather Service John Guiney told ABCNews.com that while a portion of New England may see this type of storm once or twice a season, it has been particularly hard hitting for the southern states.
In South Carolina, traffic was moving again after the snow and ice caused traffic accidents that closed Interstate 85 for 10 hours, creating 30 miles of gridlock. Drivers were left stranded overnight without food, water and, when the gas in their cars ran out, heat.
And in Virginia, 140 passengers on an Amtrak train bound for Newport News were stuck sitting on the tracks overnight as problems with railroad switches prevented the train from continuing and fallen trees kept it from returning to Washington, D.C., according to media reports.
Mount Mitchell, N.C., northeast of Charlotte, recorded 16 inches of snow.
"I think that may be the highest I've seen thus far," Guiney said.
Elsewhere in the South, Saluda, N.C., reported 12.3 inches while Kings Mountain, N.C., was right behind with nine inches, according to AccuWeather.com.
"Generally speaking, they don't' see this type of snowfall," Guiney said.
Rare School Closing in NYC
The heaviest snowfall totals in the Northeast so far include 14.7 inches in Old Saybrook, Conn., and 13 inches in Mount Sinai, N.Y., according to the National Weather Service.
The roads and highways have been clogged with at least four fatal car accidents in New York, Rhode Island and Massachusetts, including crashes that killed a 25-year-old pregnant woman and a 65-year-old man near Boston.
In New York City, schools closed today for the first time in five years, giving about 1 million children the day off. Central Park was expected to get up to a foot of snow from the storm, well below the one-day record of 25 inches set on Christmas Day in 1947. The record for March 2 was 10 inches in Central Park.
As of 7 a.m. the park had seven inches of snow.
"It's the first of March, which, as you know, is the month that we say comes in like a lion and out like a lamb," New York City Mayor Michael Bloomberg said Sunday. "It's pretty clear that the lions are getting ready to roar."
The city had 130,000 tons of rock salt and about 4,500 workers ready to clean up the mess.
Diane Lugo, 29, of Yonkers, had to leave her two children with her mother-in-law rather than drive them to day care. She got a ride with her husband to avoid trudging 10 minutes in the slush to her bus stop.
"Getting out of the driveway was pure hell," Lugo said in Manhattan, where she works as a college admissions coordinator. "He got to work late. I'm obviously late."
In Georgia, nearly 50,000 people are without power and Duke Energy reported that about 100,000 customers in North Carolina are without electric service today and that 74,000 customers are without power in South Carolina. Progress Energy reported more than 5,300 customers had lost service in North Carolina.
In Virginia, Dominion Virginia Power said nearly 123,000 customers were without power, with more than half in the Richmond metropolitan area. Appalachian Power, which serves southwest Virginia, reported about 5,600 outages.
Storm Expected to Be Expensive for Cities
Philadelphia declared a code blue weather emergency, which gives officials the power to go out onto the streets and bring in homeless people to shelters because the weather conditions pose a threat of serious harm or death.
But those preparations don't come cheap. New Jersey Gov. Jon S. Corzine said the storm could cost the state anywhere from about $2.5 million to $7 million, depending on its severity. So far, New Jersey has spent about $22 million on this winter's "frequent snow events," an amount that's about twice as much as what was budgeted for this year.
Maryland has already spent more than $40 million responding to bad weather in what's been a colder-than-usual winter, Gov. Martin O'Malley said Sunday. Any money spent on digging out from the rare March storm will further burden a state that's facing a $2 billion budget shortfall.
"I don't like snow," O'Malley said
The Associated Press contributed to this story.