On the fifth anniversary of the day Sean Goldman was taken to Brazil by his mother for a vacation and never returned, David Goldman is hoping his most recent appeal will be the final one before his son can come home to New Jersey.
Goldman told "Good Morning America" today that he was elated at a Brazilian Supreme Court ruling that the country would abide by the Hague Convention, essentially clearing the way for approximately 70 allegedly kidnapped American children to come home, he said, including Sean, who was four when he was taken.
Goldman said he last saw Sean about two weeks ago.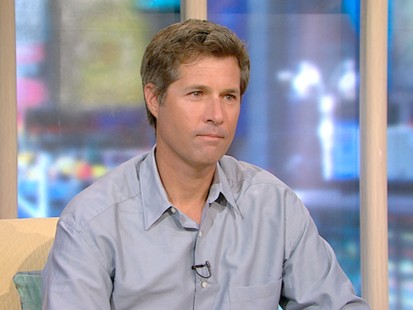 "He's struggling," he said. "They're putting a lot of pressure on him. They've been waging this campaign to turn him against me."
Visits have been so emotionally difficult that Goldman worries the stress from the excessively supervised visits could be damaging to Sean.
Goldman said a court-ordered psychiatric evaluation has proved that his son has been subjected to what he called parental alienation.
In 2008, Sean's mother Bruna Bianchi died while giving birth to a second child conceived withwith her new husband, Joao Paulo Lins e Silva, a Rio de Janeiro lawyer. Since Bianchi's death, Sean has been living with his stepfather.
Goldman said today that he had no inkling this would happen when he drove wife and son to airport five years ago.
"We all gave each other hugs and kisses," he said. "I waved goodbye with the blessings of a safe trip."
Bringing Sean Home
Since his ex-wife's death, the New Jersey father has fought for the return of Sean, who is now nine-years old. Goldman has been through a series of successes and setbacks, winning custody in Brazilian courts only to see the decision delayed and then upheld by the country's Supreme Court.
With Brazil's Supreme Court now backing Goldman, the only hurdle that remains seems to be an appeal from Sean's Brazilian family.
Goldman will continue through what he hopes is the final step in the enforcement of the Hague Convention which applies to abduction cases.
His case has attracted a great deal of attention from U.S. political leaders including U.S. Congressman Chris Smith, Secretary of State Hillary Clinton, and President Obama, who raised the issue of the boy's return under the Hague Convention with Brazilian President Luiz Inacio Lula da Silva.
Goldman is hopeful that this Father's Day will be his last without his son.