A South Carolina town is breathing a "heavy sigh of relief" today after the Monday death of a man suspected in the serial killing of five people, S.C.'s State Law Enforcement Division Director Reggie Lloyd said.
The suspect, identified as Patrick Tracy Burris, 41, was shot and killed Monday while allegedly attempting to burglarize a home in North Carolina. Police identified Burris as the serial killing suspect wanted in the string of five murders that occurred 30 miles away in and around Gaffney, S.C.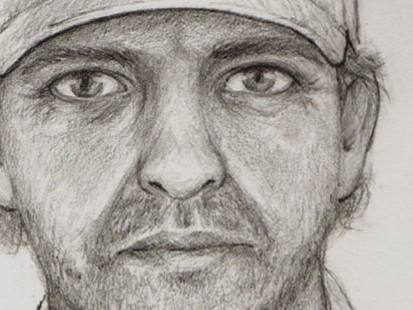 But while Burris' death is believed to have brought an end to a
nightmarish episode
that rocked the small town, it left many residents searching for answers.
"I still want to know why he did it," Gaffney resident Matt Brown, 55, told The Associated Press. "Why he killed so many innocent people. I guess we'll never know."
Investigators do not yet have a motive for the killings.
Burris had numerous convictions for armed robbery, weapons possession, forgery and possessing stolen goods, and North Carolina prison records show he served more than seven years for felony breaking and entering and larceny. He had been paroled from a North Carolina prison in April after serving nearly eight years.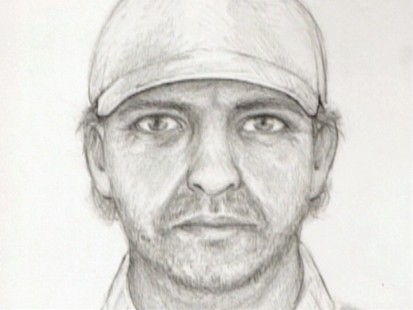 "Look at this," Lloyd said at the news conference Monday, waiving a stapled copy of Burris' criminal record. "This is like 25 pages. At some point the criminal justice system is going to need to explain why this suspect was out on the street."
Evidence Links Alleged Burglar to Serial Killings
South Carolina agents had traveled to Gastonia after a man suspected of trying to burglarize a home was shot to death by police around 3 a.m. Monday. The weapon he used in the North Carolina burglary matched the weapon used in the South Carolina shootings, Gaffney County Sheriff Bill Blanton said.
One link to the slayings last week near Gaffney was the vehicle the serial killer was thought to be driving, a light-colored, early 1990s model Ford Explorer that was found at the scene in Gastonia.
The man who would later be identified as Patrick Burris first gave a fake name to officers. Then he pulled a gun on them when they tried to arrest him on a warrant from Lincoln County, N.C., authorities told The Associated Press. The suspect was then killed by police.
S.C. Killer Takes Five Lives in Five Days
The serial killings have terrorized people in South Carolina since they first began June 27.
Two witnesses who spoke to the alleged South Carolina serial killer moments before some of the murders called the man an "average person" and "polite," Blanton told "Good Morning America" Monday.
Police had been circulating a sketch of the man based on those of other eyewitness descriptions but have not named any suspects in the "spree killings" of five people since June 27 in Gaffney, S.C. "Physical evidence" links all three scenes, Blanton said.
In addition to the two witnesses who spoke to the alleged killer, Blanton said several others saw him but did not talk to him before two of the slayings. The suspect waited until the witnesses left the area before committing the murders.
In response to the killings, many residents of the town armed themselves and ammunition was reportedly flying off the shelves.
A local newspaper headline screamed "TERRORIZED!" summing up the town's level of worry. The small South Carolina town was living in fear.
The murders began June 27, when 63-year-old peach farmer Kline Cash was shot in his home on the outskirts of town. Then, on Wednesday, 50-year-old Gena Linder Parker and her elderly mother, Hazel Linder, 83, were found bound and shot in a home a few miles away.
On Thursday, a 48-year-old businessman was in his home improvement store with his daughter when they were both shot. Stephen Tyler died at the scene, and his daughter, Abby, 15, died in the hospital Saturday.
For those old enough to remember, these events are stirring up painful memories. In the 1960s, the so-called "Gaffney Strangler" murdered four girls before he was apprehended. Leroy Martin was sent to prison for life; he was killed in prison in 1972.