Mark Skinner, 51, a married father of two, submitted the following essay for the "GMA" Work With Me contest about his transition from a high-paying, dot-com job to a winery position.
After being challenged in the corporate dot-com world and subsequently soured by life, my wife (who overcame a bout with melanoma) and I packed up our two boys and moved to the Napa Valley [in California].
My wife already secured a job, I was still hunting. I found a job at a small family-owned winery in Calistoga making a quarter of what I earned prior.
I worked my way up over the years and became vice president and general manager. Before you delete, this title only means I am the vice president that generally does everything. I do everything from visitation and tasting to grape sampling and forklift driving.
With harvest coming up it would be a great opportunity to get you all up here and work with me. Picking grapes in 100-degree heat makes standing on a jetty waiting for a hurricane seem like a picnic (Sam).
I can just picture the four of you standing on a 20-foot ladder pumping over 1,000 gallons of fermenting Cabernet, which smells amazing until you get a nose full of CO2. Not summarizing an episode of "Dirty Jobs," because there is a tremendous amount of love and pride we try to put into every bottle.
When the day is done, I look around and become pensive and thankful for the people I work with and how lucky I am to work in a place where people come to when they vacation.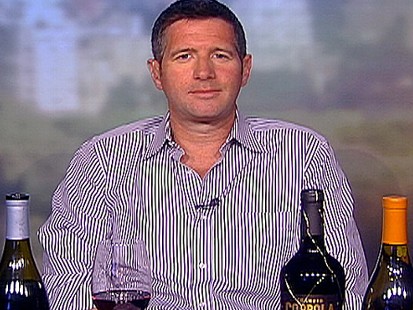 This winery has made me a better father, husband and person. Life is not always about money.