An investigation into a renowned restaurateur who has been accused of inducing a miscarriage with a white powder turned up new evidence this week, an official with the Los Angeles Police Department said.
Police arrested Joshua Woodward, 37, co-owner of the Table 8 restaurants in Los Angeles and South Beach, last October a week after his then-girlfriend reported he had smeared a white powder on her before she miscarried.
"She made an initial report that she had a miscarriage and felt very strongly that he [Woodward] was the cause of the miscarriage," said Capt. Fabian Lizarraga, commanding officer of the juvenile division at the LAPD.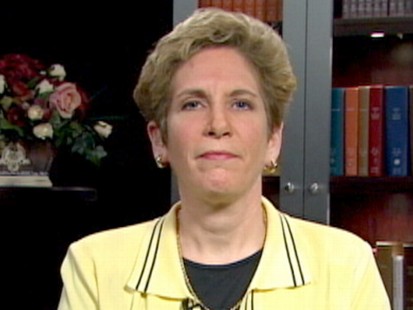 Lizarraga said Woodward's former girlfriend -- who remains anonymous -- noticed a white powder in her apartment after spending the night with Woodward.
"It was introduced during the night that they spent together, as delicately as I can put it," Lizarraga said. "It was during that session, and after that she felt uneasy, she felt ... not good and she had the miscarriage."
Police met Woodward a week later as he was returning to Los Angeles from a business trip on his way to see his then-girlfriend. Lizarraga said detectives allegedly noticed Woodward pull out a bag of white powder from his pocket and drop it.
Woodward was detained and released without charges. Lizarraga said police did not have enough evidence to press charges until they identified the curious white powder.
"It came back earlier this week that it [the bag police allegedly found on Woodward] did test positive for misoprostol," Lizarraga said.
Lizarraga said police are not ready to go after Woodward yet. "We're waiting for further analysis to come back from what we found of a powder at her apartment," he said.
The Los Angeles Times first reported the new developments in the investigation on April 16.
Police Have Yet to Charge Anyone
Mark Werksman, Woodward's lawyer, declined to discuss details of what happened between his client and his client's former girlfriend.
Werksman also declined to address Lizarraga's comments to the press.
"I don't know what the police are claiming because they haven't released any reports," Werksman said. "All we know is that Josh Woodward didn't do anything to harm anyone here, and we see no evidence of it."
"We deny the police representations that they have evidence against Josh," he said.
As the public and Woodward wait to see what will come of the investigation, doctors familiar with the drug debated whether it is technically possible to apply a powder form of misoprostol on the skin and induce a miscarriage.
Dr. Paula Bednarek, an obstetrician and gynecologist at Oregon Health and Science University, said most often, misoprostol is used to help and even save lives.
What Is Misoprostol Anyway?
Misoprostol was initially FDA approved for the prevention and treatment of peptic ulcers purposes, and now carries a black box warning about the dangers of inducing a miscarriage. Misoprostol is well known to start uterine contractions.
Bednarek said it didn't take long for doctors to realize the drug had other uses.
"When people are bleeding after the delivery and having a postpartum hemorrhage, it contracts the uterus and it can stop the hemorrhage," Bednarek said.
Doctors also use it to induce labor in a full-term pregnant woman, to "soften the cervix" before delivery, and to expel dead tissue after a miscarriage, Bednarek said.
"It's also used in an elective abortion -- it's used in combination with mifepristone," said Bednarek.
But Bednarek was doubtful that someone could surreptitiously rub enough misoprostol on a person's bare skin to induce an abortion or an unwanted miscarriage.
"It can be given orally, it can be absorbed through a mucosal surface which is under the tongue or the cheek," said Bednarek, who is an associate professor at Oregon Health and Science University.
"You need a high enough dose for it to affect the uterus and induce a miscarriage," she said.
Paul Doering, a University of Florida pharmacy professor, said it seems plausible that misoprostol could be absorbed by the skin.
"There are some drugs I'd say 'phooey,' because of the chemical makeup of the drug," Doering said. "[But] looking at the chemistry of misoprostol, it has all the features that permit absorption thorough the skin.
"I don't know how much would be required or whether or not the person receiving the substance would be able to feel, smell or otherwise perceive that someone was administering this stuff," he said.
Doering said he has also heard of many places selling misoprostol illegally over the Internet. A quick search, and Doering found one illegal seller claiming, "'Buy misoprostol same day -- 90 milligrams, 100 pills, $120.42' -- from one of these rogue pharmacies," Doering said.
Considering the abortive capabilities of the drugs, Doering said he's not surprised there is an illegal market for the drug.
"This is not appropriate," he added. "This is illegal and it's unconscionable to buy these drugs from these Web sites."