One thing we've learned from watching Top Chef wannabes during their quickfire challenges: You really can conquer a goal on the fly. Just blend experience with the right tools. The same goes for whipping up a healthier bod: These tips, from seasoned experts, will give you everything you need to be healthier, stronger, and even more gorgeous -- in about the time it takes to nuke a Lean Cuisine. Ready?
Watch "Good Morning America Health" every weekday at 2 p.m. ET on ABC News NOW for the latest health and wellness news.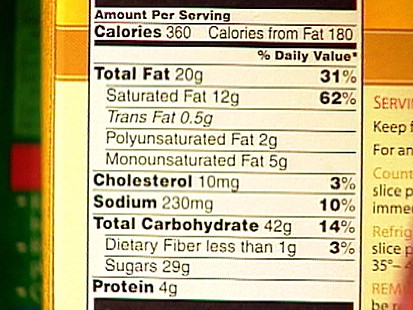 For more health tips, check out the latest issue of Women's Health, on shelves now!
***
More from Women's Health:
10 Sleep Myths Busted
7 Pains to Never Ignore
At Home Medical Tests
America's Top Doctors for Women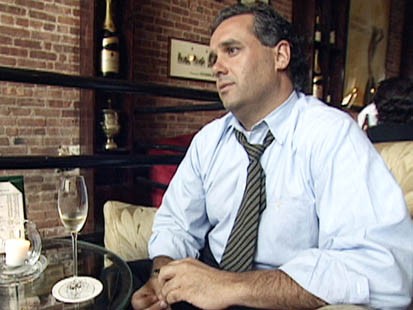 Extend Your Life
Total time: 4 minutes, 52 seconds
Prevent Colon Cancer
Scan Nutrition Labels
Avoid foods with trans fat, otherwise known as partially hydrogenated oils. University of North Carolina researchers found that people who consumed the highest amounts were twice as likely to have colon polyps -- growths that often turn cancerous -- as those who ate the least. "It's possible that consuming trans fatty acids alters the concentration of acids in the colon," says study author Lisa Vinikoor, Ph.D. "This imbalance can lead to irritation and polyps." With this artery acid, a little does go a long way, so it's best to stay safe -- keep your intake at zero grams.
Time: 5 seconds
Halt Heart Disease
Decipher Your Snoring
Ask your bed buddy to stay up until you've passed out. If he hears a pause between snores that lasts up to 30 seconds and ends with a snort or a gasp for air, you may have sleep apnea. Breathless sleep forces your heart to work harder; one study found that having apnea increases your risk of having a heart attack or dying by 30 percent. If you've got a delay, see your doc.
Time: 1 minute (for your bed buddy)
***
More from Women's Health:
10 Sleep Myths Busted
7 Pains to Never Ignore
At Home Medical Tests
America's Top Doctors for Women
Preserve Your Brain
Eat Pink Fish
Lack of blood flow to the brain can lead to stroke and memory loss. But the omega-3s in fish, such as tuna and salmon may help keep blood coursing freely to brain cells. Participants in a study who ate fish rich in the fatty acids once a week were 13 percent less likely to display evidence of either condition than those who ate it less frequently. The reason, says lead study author Jyrki Virtanen, Ph.D., R.D., may be that the omega-3s keep blood vessel walls elastic and ward off inflammation.
Time: 3 minutes, 47 seconds
Look Amazing
Total time: 3 minutes, 8 seconds
Degrease Your 'Do
Switch Shampoos
Twice a week, lather up with a shampoo that contains glycolic or salicylic acid, mild exfoliating agents. "Shampooing alone won't degrease nearly as well as exfoliating the dead skin off of your scalp that's locking in the oils," says Debra Luftman, M.D., a Beverly Hills dermatologist and co-author of "The Beauty Prescription. We like Neutrogena T/Sal" ($7.40, drugstore.com).
Time: 2 minutes
***
More from Women's Health:
10 Sleep Myths Busted
7 Pains to Never Ignore
At Home Medical Tests
America's Top Doctors for Women
Save Your Smile
Chew Gum Sweetened With Xylitol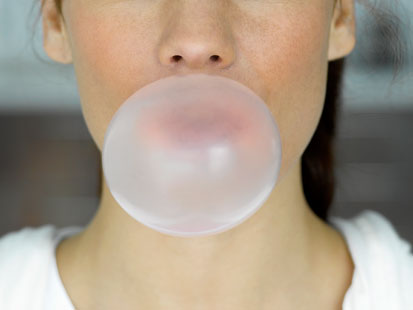 This plant-derived sugar substitute is kryptonite for bacteria. University of Washington researchers gave kids xylitol-sweetened gummy bears three times daily for six weeks and saw a tenfold reduction in cavity-causing bacteria. The reason: Bacteria feast on sugar, using the energy to reproduce -- but they can't break down xylitol. Look for it on gum ingredient list labels and pop a piece after meals.
Time: 8 seconds
Banish Breakouts
Wash Your Face Before Your Workout
"A layer of makeup can trap sweat and oils produced during exercise in the pores, clogging them," Luftman says. De-paste with an exfoliating cleanser that contains glycolic acid. For post-session scrubs, use a mild cleanser like Cetaphil to avoid drying out your skin.
Time: 1 minute
***
More from Women's Health:
10 Sleep Myths Busted
7 Pains to Never Ignore
At Home Medical Tests
America's Top Doctors for Women
Feel Your Best
Total time: 1 minute, 57 seconds
Prevent a Cold
Pop a Daily Omega-3 Supplement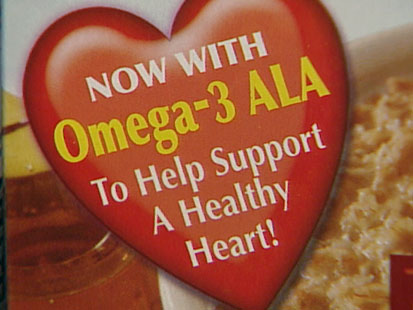 Again with those fatty acids: A recent study found that DHA, the omega-3 fatty acid found in fish oil, may blunt a cold. "DHA may reduce inflammation in the respiratory airways, which would reduce the severity of symptoms," says study author Lisa Wood, Ph.D., a respiratory researcher at the University of Newcastle in Australia. "It's probably too late once you already have a cold, but regular consumption of fish oil may help reduce symptoms if you do catch one."
Soothe Sore Feet
Stretch your toes
Corralled piglets squealing? Feed them oxygen-rich blood. "When your toes are confined in shoes all day, the nerves and blood supply get compressed," says Colleen Schwartz, D.P.M., a podiatrist in the San Francisco Bay area. To silence the pain: Stand barefoot with your feet together; raise your toes off the floor and spread them wide. Then, starting with the little ones, lower your toes two at a time (one per foot). Work inward, lowering the big toes last. Repeat 10 times.
Time: 50 seconds
Boost Your Mood
Give a Gift
It's retail therapy with a twist. Compared with people who self-indulge, those who buy gifts for others or who donate to charity feel significantly happier. Fear not, thrifty spenders: The participants in a recent study reported in the journal Science got a mood buzz no matter how little they spent. Why? It's simple, sister: People get a blissful boost when they feel good about themselves. Time: 1 minute
***
More from Women's Health:
10 Sleep Myths Busted
7 Pains to Never Ignore
At Home Medical Tests
America's Top Doctors for Women