Health care spending on obese patients in the United States has ballooned, growing more than 80 percent ove a five-year period, researchers have found.
Spending on the heaviest members of the population rose to $303.1 billion in 2006 from $166.7 billion in 2001 -- an 82 percent increase, according to a statistical brief from the Agency for health care Research & Quality.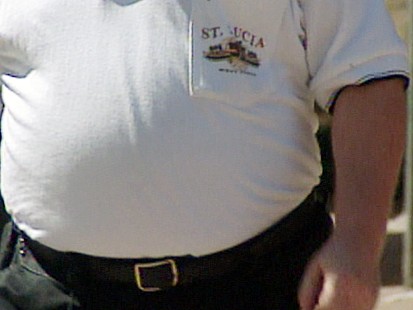 That figure compares with a 36 percent increase in total expenditures for patients who were merely overweight and a 25 percent increase for normal-weight patients.
The increase in spending on health care for overweight and obese Americans tracks the general rise in obesity in the U.S., as the number of obese jumped to 58.9 million from 48.2 million over the study period, according to Marie Stagnitti, a senior statistician with the AHRQ, and author of the brief.
As a result, in 2006 overweight and obese adults represented 27.2 percent of the U.S. population, up from 23.6 percent in 2001. Conversely, the proportion of normal-weight individuals decreased from 39 percent to 36 percent.
"Obese adults were associated with over half of the growth in health care spending between 2001 and 2006, and that's a remarkable figure," said Ken Thorpe, chair of health policy at Emory University, who was not involved in the study.
"Also, there are more people who are clinically obese . . . so it's really a combination of both" elements that is driving spending, he told MedPage Today.
Dr. Thorpe said that over time, more obese patients are being diagnosed with more chronic health problems, including diabetes, cholesterol, and heart disease, which also drives spending.
The data confirm that observation, as the AHRQ report revealed that obese patients continuously had the highest proportion of chronic conditions -- 57.1 percent in 2001 compared with 59.7 percent in 2006.
When it comes to total health care expenditures, the obese accounted for 35.3 percent of the bill in 2006, up from 28.1 percent in 2001.
Normal Weight Patients Rack up Less in Health Care Spending
Normal-weight patients have accounted for less of the bill, dropping from 35 percent to 30.3 percent over the study period.
But while obese and overweight patients may account for a larger share of the health care dollar, even fit Americans faced higher health care costs during the five years studied.
The average annual health care expenditure for the obese population increased to $5,148 from $3,458 over five years and jumped to $3,636 from $2,792 for the overweight population.
Normal-weight patients spent an average of $3,315 in 2006 compared with from $2,607 in 2001.