An American doctor who contracted Ebola said he's "continuing to heal" in an isolation ward at Emory University Hospital in Atlanta, Georgia.
Interested in
?
Add as an interest to stay up to date on the latest news, video, and analysis from ABC News.
Dr. Kent Brantly, 33, contracted the deadly virus while working in a Liberian Ebola ward with the aid agency Samaritan's Purse. He was evacuated to the U.S. earlier this month along with coworker Nancy Writebol.
"There are still a few hurdles to clear before I can be discharged, but I hold on to the hope of a sweet reunion with my wife, children and family in the near future," Brantly said in a statement today.
What's Happening Now in the Ebola Outbreak
American Doctor With Ebola Received Experimental Antibody Serum Before U.S. Arrival
How Did Ebola Patients Get Experimental Serum?
Brantly is the first-ever Ebola patient to be treated in the U.S. and the first human to receive the experimental serum known as ZMapp. According to reports, Brantly's condition deteriorated so quickly that doctors in Africa decided to give him the drug in a last-ditch effort to save him.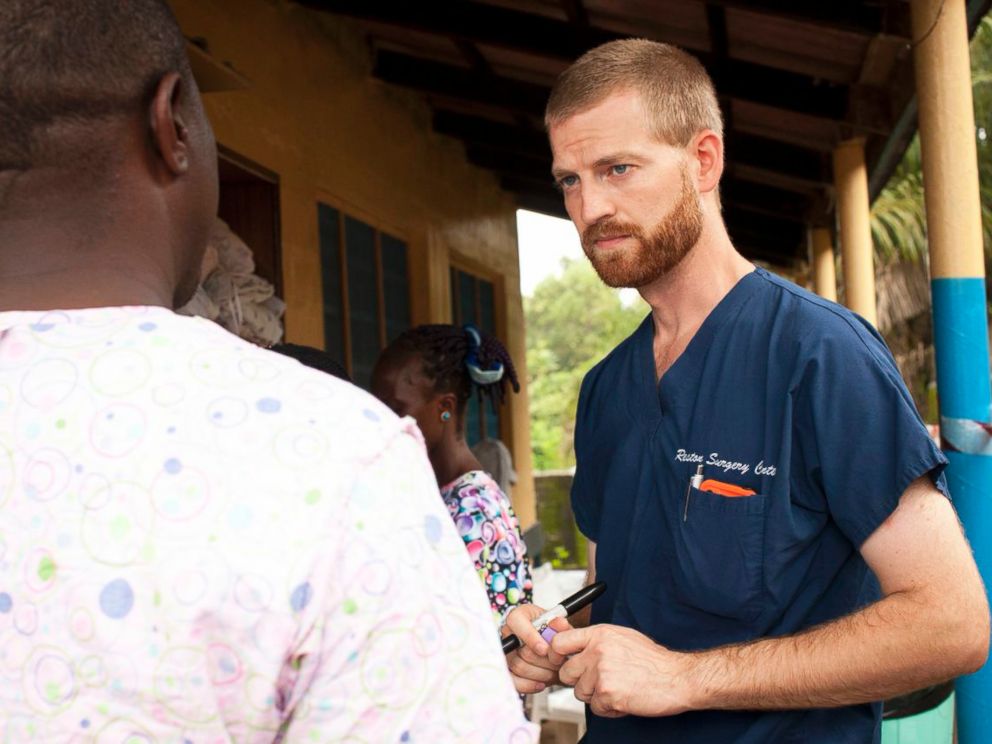 Brantly's condition started to improve dramatically within an hour after getting the serum, according to Samaritan's Purse, but it's unclear if the improvement was directly related to the medication. After his health stabilized, Brantly was evacuated on a specially outfitted plane to Atlanta, Georgia, where he has spent almost two weeks in a hospital isolation ward.
Writebol, 59, also survived after getting the serum and is recovering at Emory University Hospital.
At least 1,145 people have died in the worst-ever Ebola outbreak, which spans Guinea, Sierra Leone and Liberia, according to the World Health Organization.