— -- A Texas couple's wedding day was a true labor of love, with the pair tying the knot just hours before their daughter was born.
Stephanie Tallent and Jason Nece were planning to get an ultrasound at Texas Children's Hospital last Friday when their obstetrician realized she was in labor and that the baby would need to be delivered via Cesarian that day.
"We knew it was time for the c-section, she was coming," Tallent said in a video released by the hospital.
Since it was important that the couple be married before their daughter was born, the hospital staff sprung into action. The couple had just picked up their marriage license the day before and Tallent even had a white sundress she had been taking to the dry cleaner.
"I'm so excited I have so much excitement going through my head," Tallent said in a video released by the hospital taken on her wedding day. "I didn't think I would wake up this morning and think I was going to have a baby and getting married today."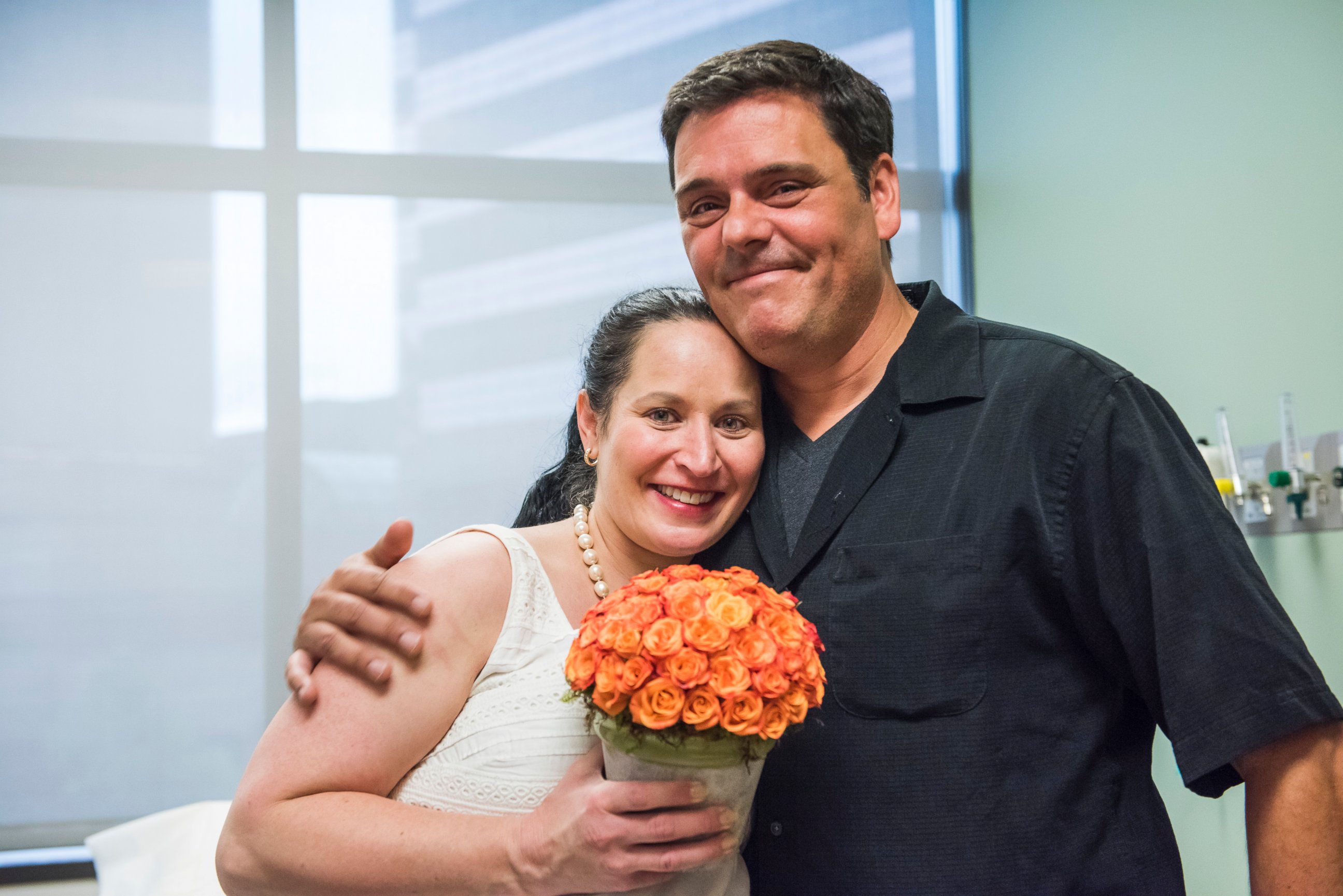 One staff member let the expectant mom borrow a string of pearls and another suggested that blue hospital tape could be Tallent's "something blue." However the team ended up using a blue ribbon for the bouquet instead.
Even Tallent's physician, Dr. Karla Wagner, an obstetrician and gynecologist at Baylor Obstetrics and Gynecology at Texas Children's Pavilion for Women, was involved.
Wagner donated roses from her desk for the wedding bouquet. She also walked Tallent down the aisle as a nurse played the wedding march on a cellphone and agreed to act as godmother to the couple's daughter.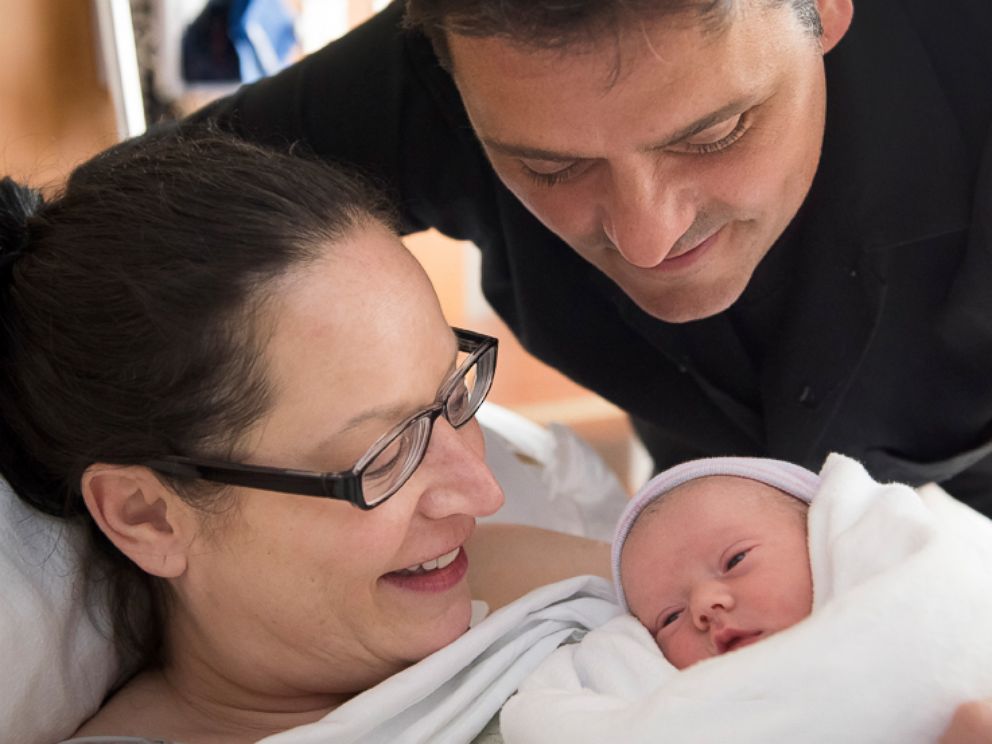 The hospital chaplain conducted the ceremony in an exam room with Tallent sitting on the table next to her fiancé. While there were few flowers, candles or lace, the couple did have a happy audience with staff members crowded at the door of the exam room.
After the ceremony ended Nece turned to his new wife and said "Let's have a baby!" Tallent even got a special ride to the preoperative area: a wheelchair with "Just Married" on the back.
The couple's daughter Sophia was born a few hours later weighing in at a healthy 6 pounds, 3 ounces.
"We could not be any happier than we are now, just to see her," said Tallent. "I keep thinking 'Wait is this a dream?' there's been so much that happened so fast. It's so exciting and I'm so happy."