— -- A mother from the Denver area in Colorado who has been blind for over two decades was recently brought to tears after seeing her son "for the first time in years" with a new bionic eye.
Jamie Carley told ABC News today that she got her bionic eye implant turned on for the first time last week at the UCHealth Eye Center at the University of Colorado Hospital. She said she'd been waiting a month to finally turn the implant on since surgery on Nov. 2.
"The first thing I focused on was the window, and I followed the outline around to the left, and then I got to see my son for the first time in years," said Carley, 51. "It was pretty amazing. Hiding behind the glasses, I got a little teary-eyed. It was just so emotional."
Carley told ABC News that even her 29-year-old son got teary-eyed himself, though he wouldn't want to admit it.
The 51-year-old mother was born with retinitis pigmentosa (RP), a disease that causes cells in the retina to slowly die, UC Health told ABC News in a statement.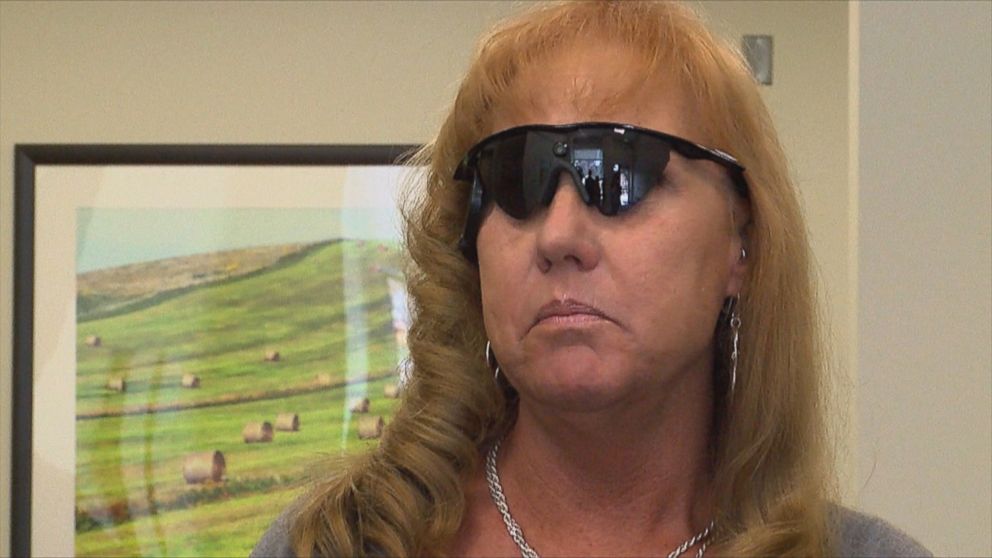 Carley explained that she never had night vision her whole life and that her day vision progressively worsened over the years to the point where she couldn't see anything at all by around the age of 26, when her son was still very young.
But thanks to the Argus II Retinal Prosthesis System bionic eye implant that ophthalmologist Dr. Naresh Mandava surgically placed into Carley's eye, she's now able to perceive the outlines of objects and perceive light and dark, UC Health said.
The device is wirelessly connected to special glasses with a camera that Carley wears. The camera picks up images that get transmitted to her implant, which then sends the image through an optic nerve to the brain.
Carley said that being able to see simple things like the edge of a sidewalk or the outline of a car passing by "amazes her."
Over the coming months, Jamie's brain will learn how to interpret the new optical signals it is receiving, and her new sight will steadily improve, UC Health said.