Blue Bell Ice Cream Pops Up on Online Black Market After Listeria Outbreak
The company's products have been recalled since April.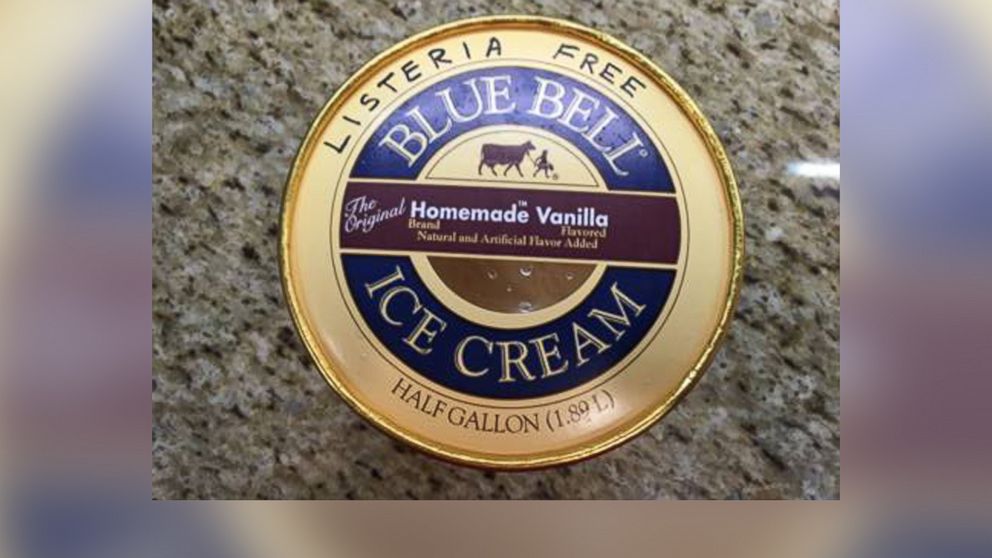 — -- Some enterprising ice cream fans are now to turning to the black market to sell gallons of Blue Bell ice cream online after a listeria outbreak prompted a recall of the company's products.
Multiple listings for Blue Bell ice cream were posted on Craigslist with a far higher price than the usual grocery shelves.
"Blue Bell vanilla ice cream tested by me and I'm still alive," read one description from an eager seller on Craigslist. They were selling a half-gallon for $499. The post has since been flagged for removal and taken down.
The company recalled all of its products from stores on April 20 and hit reset on operations after its products were linked to a listeria outbreak that sent 10 people to the hospital, killing three of them.
Another person listed their pint of "Krazy Kookie Dough" for a whopping $10,000 on Craigslist.
"What we have here is one pint of unopened Bluebell [sic] goodness. Purchased just mere weeks ago, this is like an oasis in the desert for you ice cream lovers," read the description on the post, which has also since been flagged for removal. "Buyer assumes all responsibility for transport, and or any Listeria contracted from product as well."
Neither buyer responded to emails from ABC News for further comment. Blue Bell products were not found during a search on Ebay, and the company has a policy that sellers cannot sell recalled items. Craigslist did not respond to requests for comment.
Food safety attorney Bill Marler said that sellers would not face legal trouble, but were not abiding by "common sense."
"I think they ought to follow the advice of the FDA and CDC, which is 'When in doubt throw it out,'" Marler said.
After announcing the recall, Blue Bell said they are working on restarting production to ensure there are no cases of listeria in the new products.
Marler pointed out that even if someone ate tainted ice cream, the incubation period for listeria is between three to 70 days. As a result, someone might think the ice cream is bacteria-free, but actually tainted.
"The only rules they're breaking are the rules of common sense," said Marler of the sellers.
Blue Bell announced today that it has entered into voluntary agreements with Texas and Oklahoma to bring the products back to market. The provisions include bringing on an independent microbiology expert and alerting state authorities of any positive tests for listeria.
"We are committed to meeting the high standards and expectations of our customers and our regulatory agencies," Blue Bell CEO and President Paul Kruse said in a statement. "State and federal regulatory agencies play an important role in food safety, and we hope that it will be reassuring to our customers that we are working cooperatively with the states of Texas and Oklahoma in taking the necessary steps to bring Blue Bell Ice Cream back to the market."
The U.S. Food and Drug Administration announced last week that the company failed to tell federal and state authorities about repeated positive listeria tests dating back to 2013. Additionally the company is working with Alabama health officials to come to a similar agreement.
ABC News' Sydney Lupkin and the Associated Press contributed to this report.