— -- A 25-year-old bride who suffered a spinal injury after jumping into a pool was able to walk down the aisle on her own and dance at her wedding.
Jaquie Goncher of Marietta, Georgia, was paralyzed from the neck down in 2008 at the age of 17 after she jumped into a friend's pool. She said she was told by doctors at the time there was "no chance" she would ever walk again, but she was determined to prove them wrong.
Goncher worked with physical therapists and in the gym on her own and regained the ability to stand, although only for short periods of time. When she became engaged to her now-husband, Andy Goncher, in August 2015, she set her sights on being able to walk down the aisle on her own and dance at their wedding.
"Because of my blood pressure, I couldn't stand for more than 30 minutes," Goncher told ABC News. "I knew I'd be able to walk down the aisle with help, but what I really wanted to be able to do was to stand at the wedding and dance at the wedding without the wheelchair."
When the couple tied the knot in Atlanta in May, Goncher accomplished her goal. She walked down the aisle, stood during the ceremony and danced at the wedding reception, all with her wheelchair out of sight.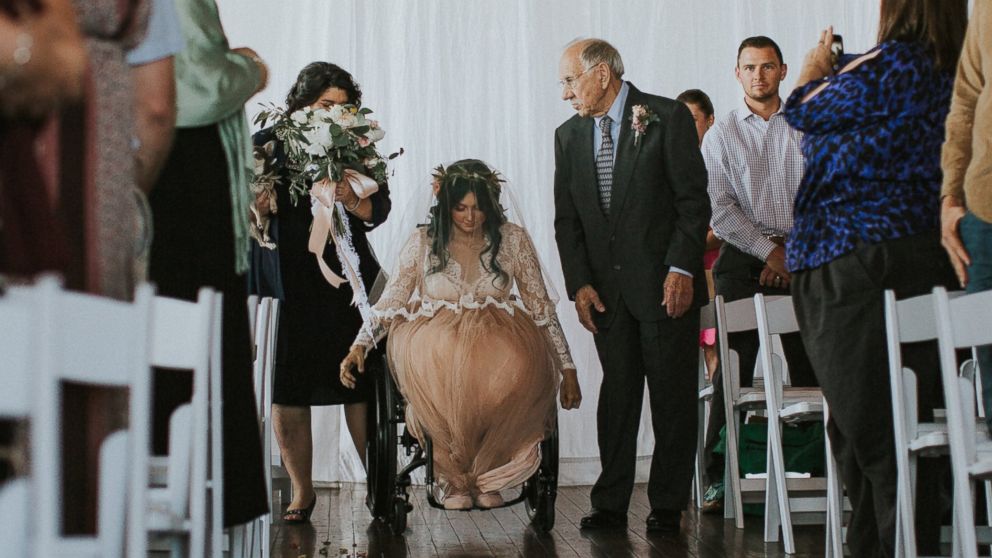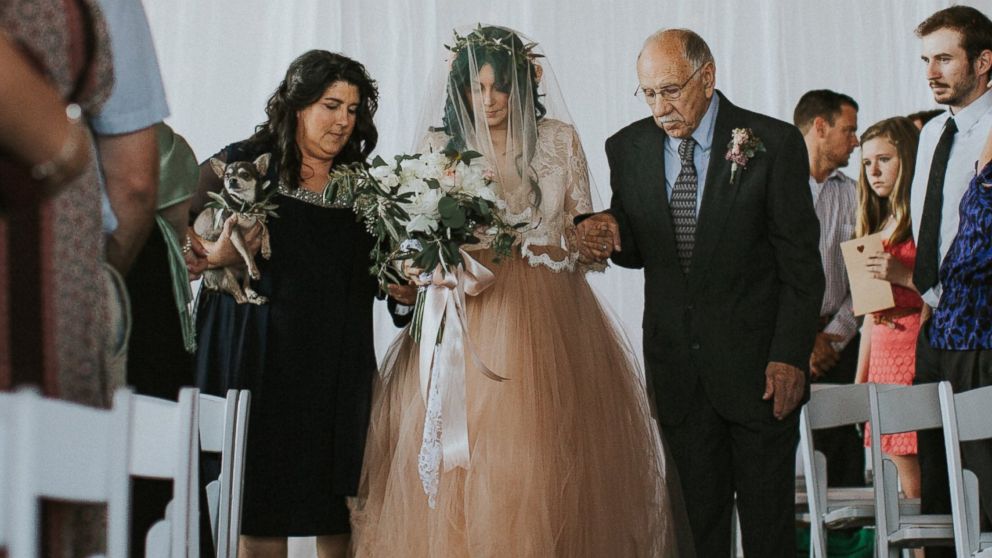 "A few close friends I told but for the most part I wanted it to be a surprise," Goncher said of her walk down the aisle. "I looked at the ground the entire time because I was so nervous and excited but I know from people that told me that there were a lot of tears."
Goncher's first dance at her wedding was captured by a live-event painter. The painter, Maggie Smith Kuhn, posted photos of her painting on Reddit, where they have gone viral thanks to their near-exact resemblance to the stunning photographs taken by the wedding photographers.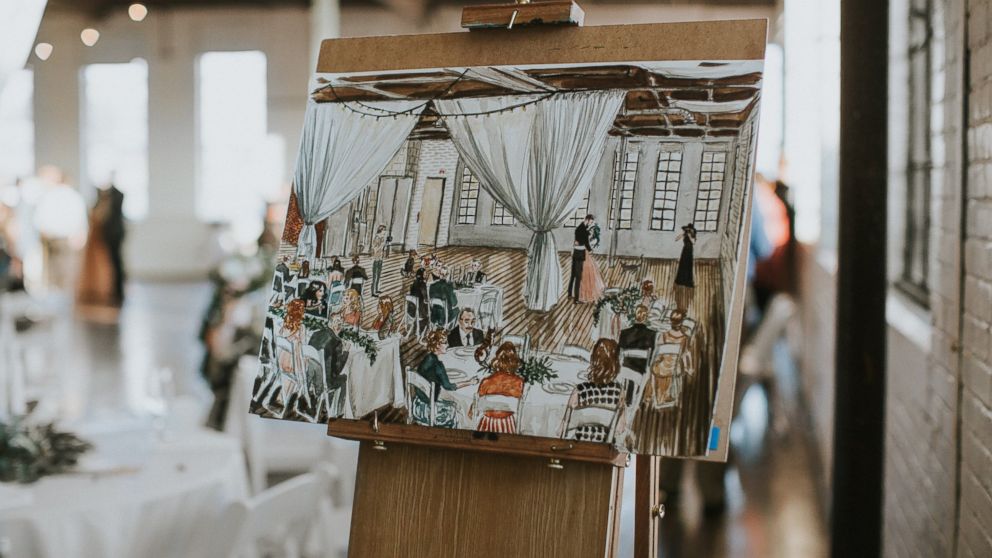 "I've never experienced anything like that before," Kuhn said of being in the reception hall when Goncher and her husband danced. "It was like being at a sports event but times 100 because everyone in the room loved her."
Goncher said the wedding reception was the first time she and her husband had ever danced together. She called it simply "awesome."
"It's been a really, really long journey with a lot of ups and a lot of downs as well," she said. "It's just all been God in my life and leaning on my faith in him."