— -- When bride Valerie Parrott walked down the aisle at her recent wedding, she had something old, something new, something borrowed, something blue and her medical alert service dog by her side.
Parrott made sure her service dog, Bella, played an important role in her wedding to husband Andrew Parrott in Sioux Falls, South Dakota, last Saturday.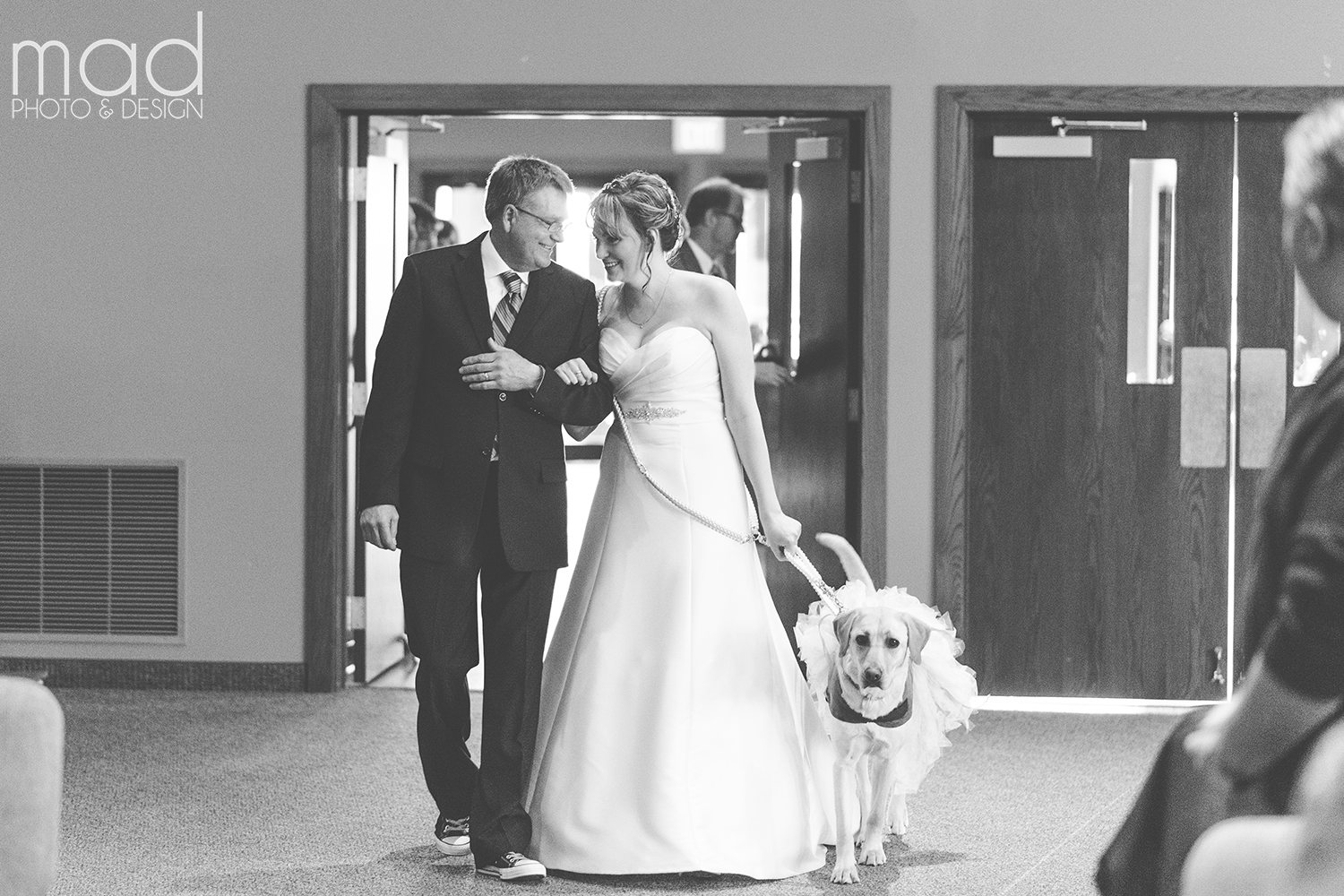 "Since she's with me all the time, we wanted to make it special for her as well," Parrott, 25, told ABC News. "We made a special vest for her and a tutu and she walked by my side down the aisle and sat up front with us during the ceremony."
Bella has been by Parrot's side for the past nearly three years, helping her to cope with anxiety, panic attacks and migraines.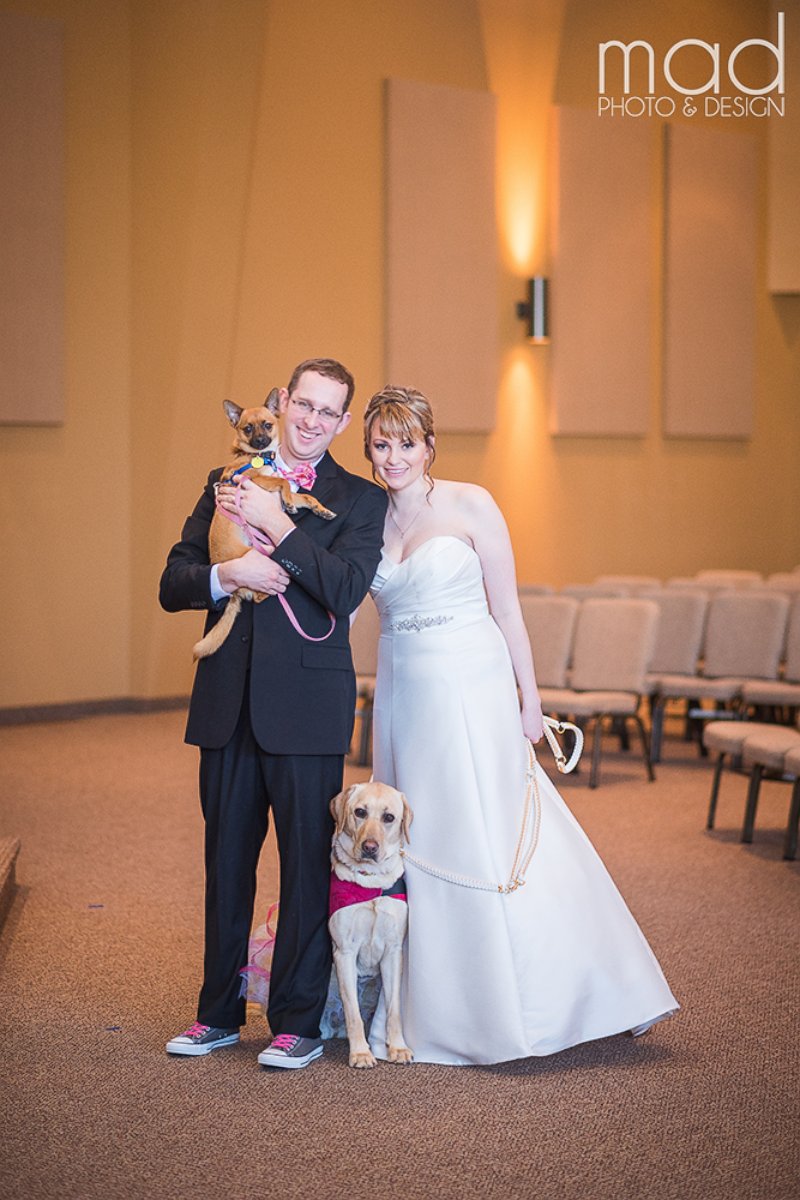 Just before the ceremony, as Parrot says her anxiety started to rise, she and Bella shared a special moment that was captured by wedding photographer Maddie Peschong.
"My mom had just finished helping me get into my dress and told me my anxiety was getting high," Parrott recalled. "I asked my photographer if we could have a few minutes together so Bella could try to lower my anxiety and get my heart rate back to normal."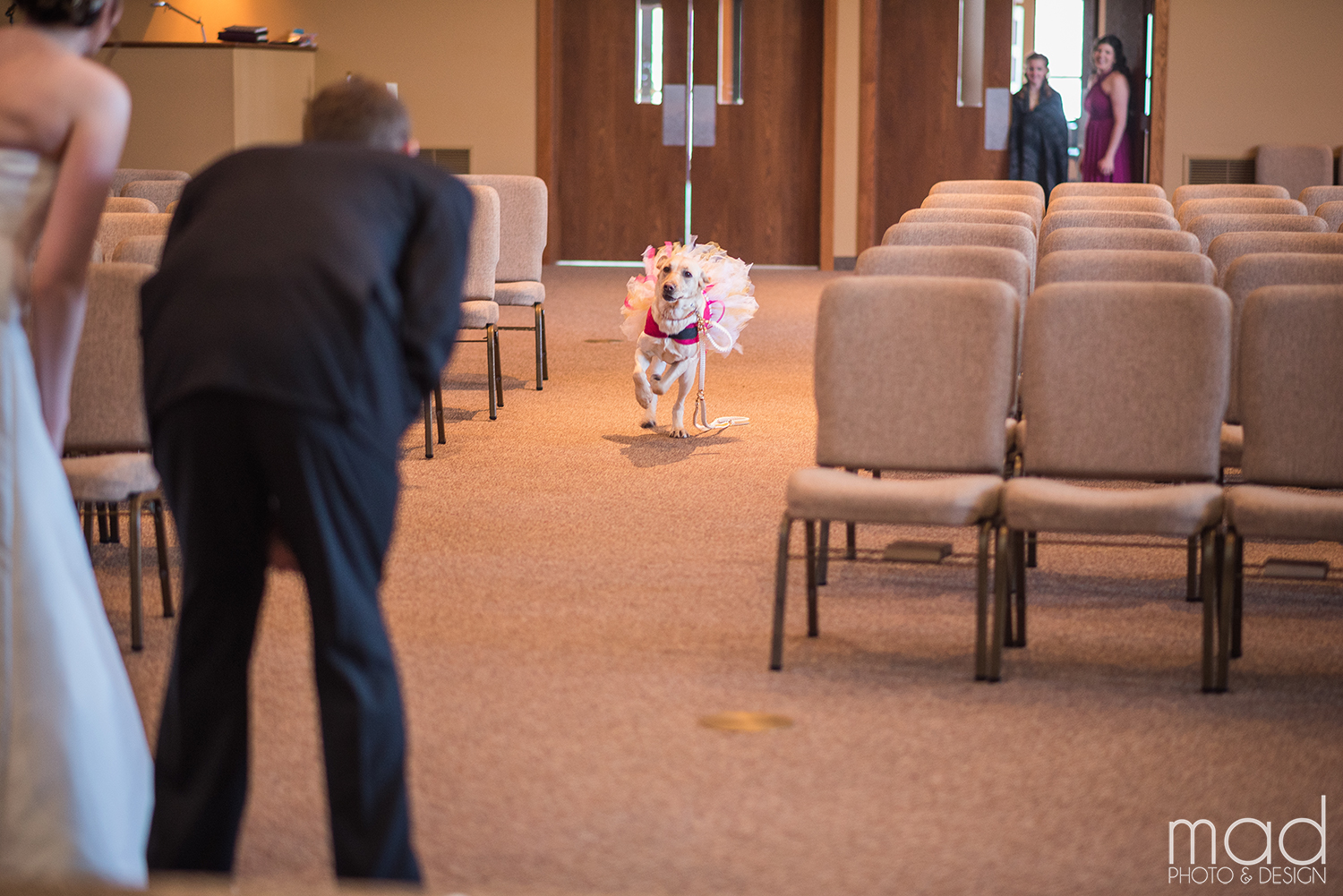 "The photos were just sort of us together while we were acknowledging that it was going to be a busy day and we needed to focus on the good things," she said.
The photos took on a life of their own after Peschong posted them on her Facebook page and a wedding guest posted the photo of Bella comforting Parrot on Reddit.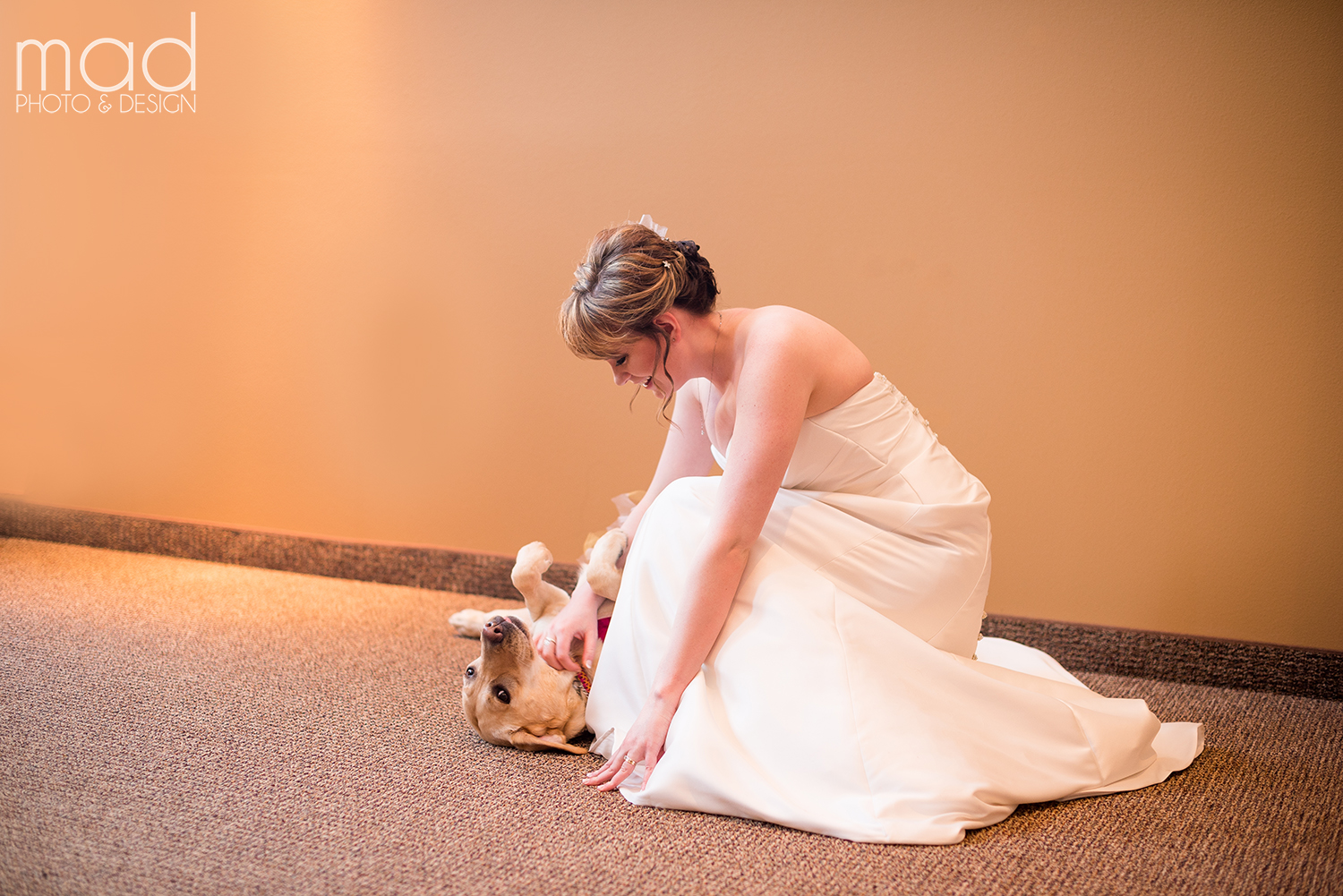 "It's all a little surreal for all of us," Parrott said. "We just thought it was a really great photo and it captured my relationship with my service dog really well."
"It's important to see that aspect because a lot of people forget that the bond you share with the service dog is what makes sure you, as a handler, know you can put your life in their hands, or paws, every day," she added. "It makes the difference of being able to live a normal, happy life."