California Gov. Gavin Newsom announced Monday the state will not be doing business with Walgreens Boots Alliance over its decision not to dispense an abortion pill.
Last week, the national pharmacy chain said it would not distribute mifepristone in 20 states after conservative attorneys general threatened legal action.
In a tweet, Newsom criticized the decision, writing, "California won't be doing business with Walgreens or any company that cowers to the extremists and puts women's lives at risk. We're done."
In a statement to ABC News, a spokesperson for Newsom said the state was "reviewing" its relationship with Walgreens.
"We will not pursue business with companies that cave to right wing bullies pushing their extremist agenda or companies that put politics above the health of women and girls," the statement read.
Last month, the group of attorneys general sent a letter to CVS and Walgreens saying that if they sold mifepristone, they would be in violation of the Comstock Act, an 1873 law that makes it illegal to send contraceptives, substances that induce abortion, pornographic content, sex toys and any written material about these items.
Several of the states that signed the letter -- including Alaska, Iowa, Kansas and Montana -- currently allow abortion access, including abortion medication, according to the Guttmacher Institute, a research group focusing on sexual and reproductive health.
In a statement to ABC News last week, Walgreens said it sent a letter to each of the attorneys general confirming it would not sell mifepristone in their states
"From the outset, we have made our intentions clear to become a certified pharmacy to distribute mifepristone wherever legally possible," a spokesperson said about the Newsom decision.
The spokesperson said Walgreen still intends to become certified under an FDA program to dispense the drug elsewhere but has not done so yet.
Newsom has been outspoken about his support of abortion rights. After the Supreme Court overturned Roe v. Wade over the summer, he vowed to protect both women and healthcare providers.
"California must do everything it can to protect the fundamental rights of all women -- in California and beyond," Newsom said at the time. "California will continue to be a safe haven for all women seeking reproductive healthcare services in our state."
More than half of abortions in the U.S. are medication abortions, meaning they involved the use of mifepristone, according to the Guttmacher Institute.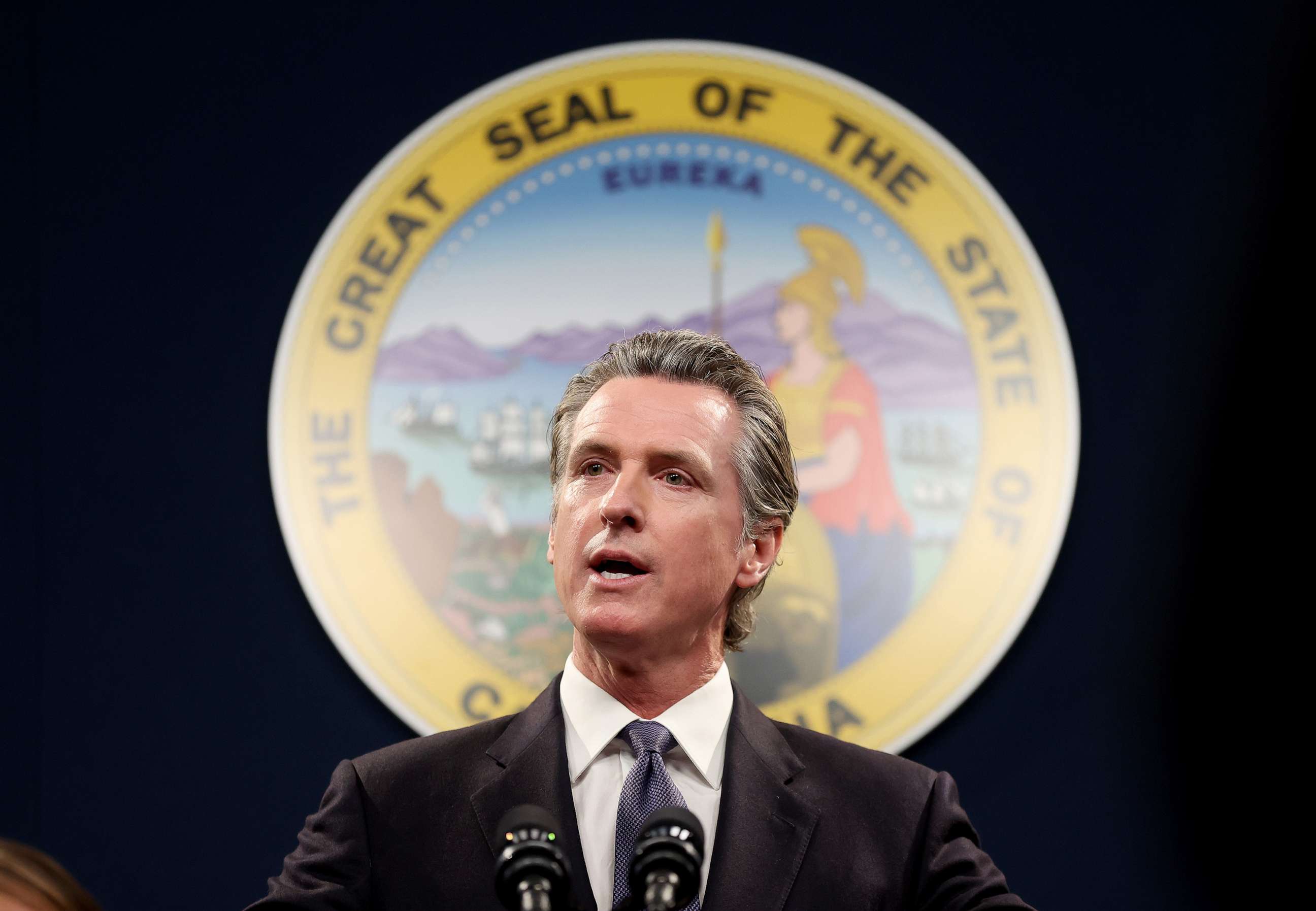 The drug, which was authorized by the U.S. Food and Drug Administration in 2000, works by blocking the hormone progesterone, which the body needs to continue a pregnancy.
This causes the uterine lining to stop thickening and to break down, detaching the embryo. The second drug, misoprostol, taken 24 to 48 hours later, causes the uterus to contract and dilates the cervix, which will expel the embryo.
ABC News' Anne Flaherty and Sasha Pezenik contributed to this report.