— -- In the wake of the Orlando shooting that left at least 50 people dead at a gay night club, health officials pleaded for community members to donate blood to help the injured.
While hundreds of people were reported to have lined up donate blood, many gay and bisexual men, who appeared to be the target of the shooting, were unable to donate due to a federal ban barring men who have sex with men to give blood unless they abstain from sex for one year.
The need for blood was critical with at least 53 injured, according to police. A report that the OneBlood donation bank was allowing gay, bisexual men to donate has also drawn attention to the issue. The blood bank later issued a statement on twitter that they were still following all guidelines by the U.S. Food and Drug Administration.
Gay and bisexual men are currently barred from donating blood unless they have abstained from sex with men for one year, in a policy that was introduced last December. The new rule came after a 30-year lifetime ban on gay and bisexual men from donating blood. That FDA ban dates back to 1983 and was started after doctors realized that HIV, the virus that causes AIDS, could be transmitted through blood transfusions.
In December last year, the FDA eased the ban to allow men who have sex with men to donate blood if they have abstained from sex with men for at least one year. The new guidelines are in line with the policies in other countries, including the United Kingdom, Brazil, Australia and Japan.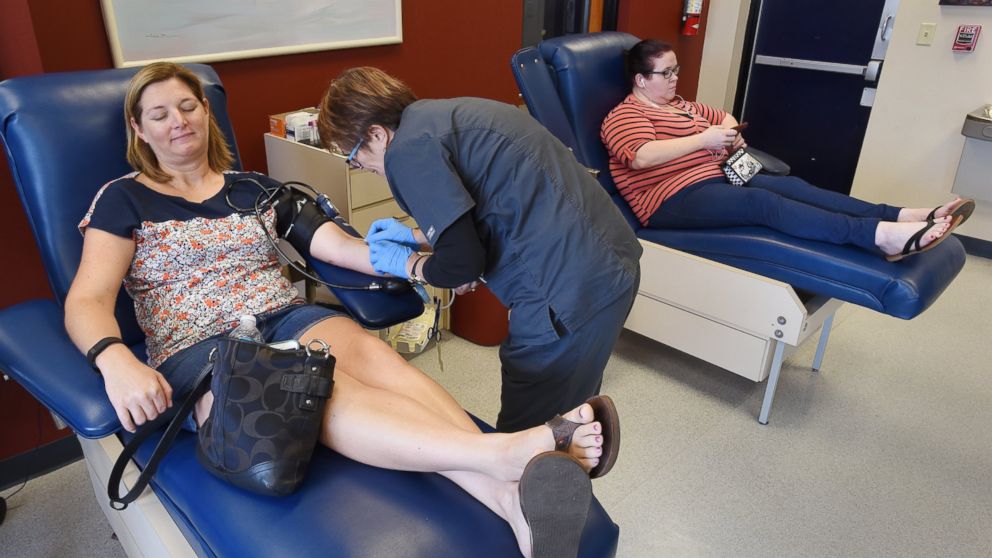 While the new guidelines have been called an improvement by multiple health experts, including the head of the American Medical Association, others have argued that the ban based on sexuality is not based on sound science. Some experts have argued that focusing on risky sexual behavior such as having multiple partners, would be more effective at safeguarding the blood supply from HIV infections.
David Stacey, the government affairs director of the Human Rights Campaign, said last year that people should be evaluated on their risk behavior not just their sexual orientation.
"While the new policy is a step in the right direction toward an ideal policy that reflects the best scientific research, it still falls far short of a fully acceptable solution because it continues to stigmatize gay and bisexual men," Stacy said when the FDA issued a recommendation to change the guidelines. "This policy prevents men from donating life-saving blood based solely on their sexual orientation rather than actual risk to the blood supply."
Get real-time updates as this story unfolds. To start, just "star" this story in ABC News' phone app. Download ABC News for iPhone here or ABC News for Android here.