A Canadian health official said on Friday Americans could access an abortion drug up north if a ban is upheld in the United States.
In an April 7 decision, Judge Matthew Kacsmaryk of the Northern District of Texas ruled in favor of Alliance Defending Freedom -- a conservative Christian legal advocacy group -- and reversed the U.S. Food and Drug Administration's approval of mifepristone.
After appeals, the case worked its way up the Supreme Court, which issued an administrative stay that gives the justices more time to consider the issue. The stay will be in place until the end of day Friday.
Philippe-Alexandre Langlois, press secretary to Canada's Families Minister Karina Gould, said non-Canadians -- including Americans -- are welcome to obtain an abortion in Canada.
"Our government has and will always defend a woman's right to choose. We have taken action to not only protect, but also improve access to reproductive health services, including abortion," he told ABC News in a statement.
"In Canada, there is no prohibition on the provision of health care services to citizens of other countries," the statement continued. "Non-Canadians are able to receive necessary medical services here, provided they can access and pay for them."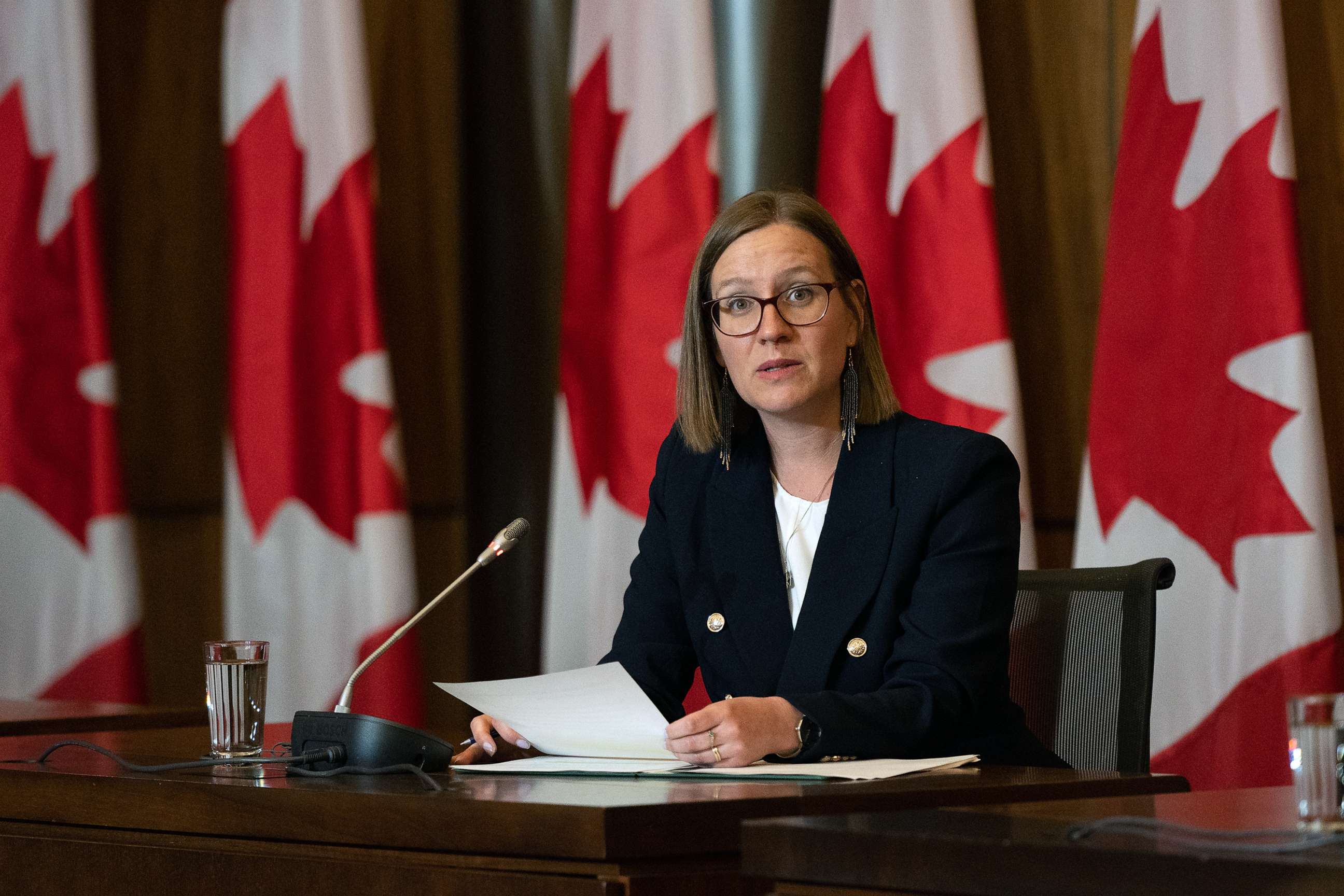 The statement comes after Gould told CTV News Thursday that when it comes to access to the abortion pill, Canada would "work to provide that for American women."
Mifepristone is a drug typically used in combination with another drug, misoprostol, to induce an abortion or to help manage an early miscarriage.
The medication works by blocking progesterone, a hormone that the body needs to continue a pregnancy.
This causes the uterine lining to stop thickening and to break down, detaching the embryo. The second drug, misoprostol, taken 24 to 48 hours later, causes the uterus to contract and dilates the cervix, which will expel the embryo.
The FDA authorized mifepristone for medication abortion in September 2000 for up to seven weeks' gestation, which was then extended to 10 weeks' gestation in 2016.
However, the World Health Organization says the two drug-regiment can be taken up until the 12-week mark of pregnancy.
Medication abortion now accounts for more than half of all abortions in the U.S., according to the Guttmacher Institute.
In its lawsuit, Alliance Defending Freedom, the advocacy group, claimed that mifepristone is not safe, and that the FDA didn't study it closely enough before it was approved.
However, OBGYNs have previously told ABC News that countless studies have shown mifepristone to be safe and effectives.
"We stand in solidarity with American women standing up for their rights to access reproductive and sexual healthcare, including their access to abortion," Langlois's statement said.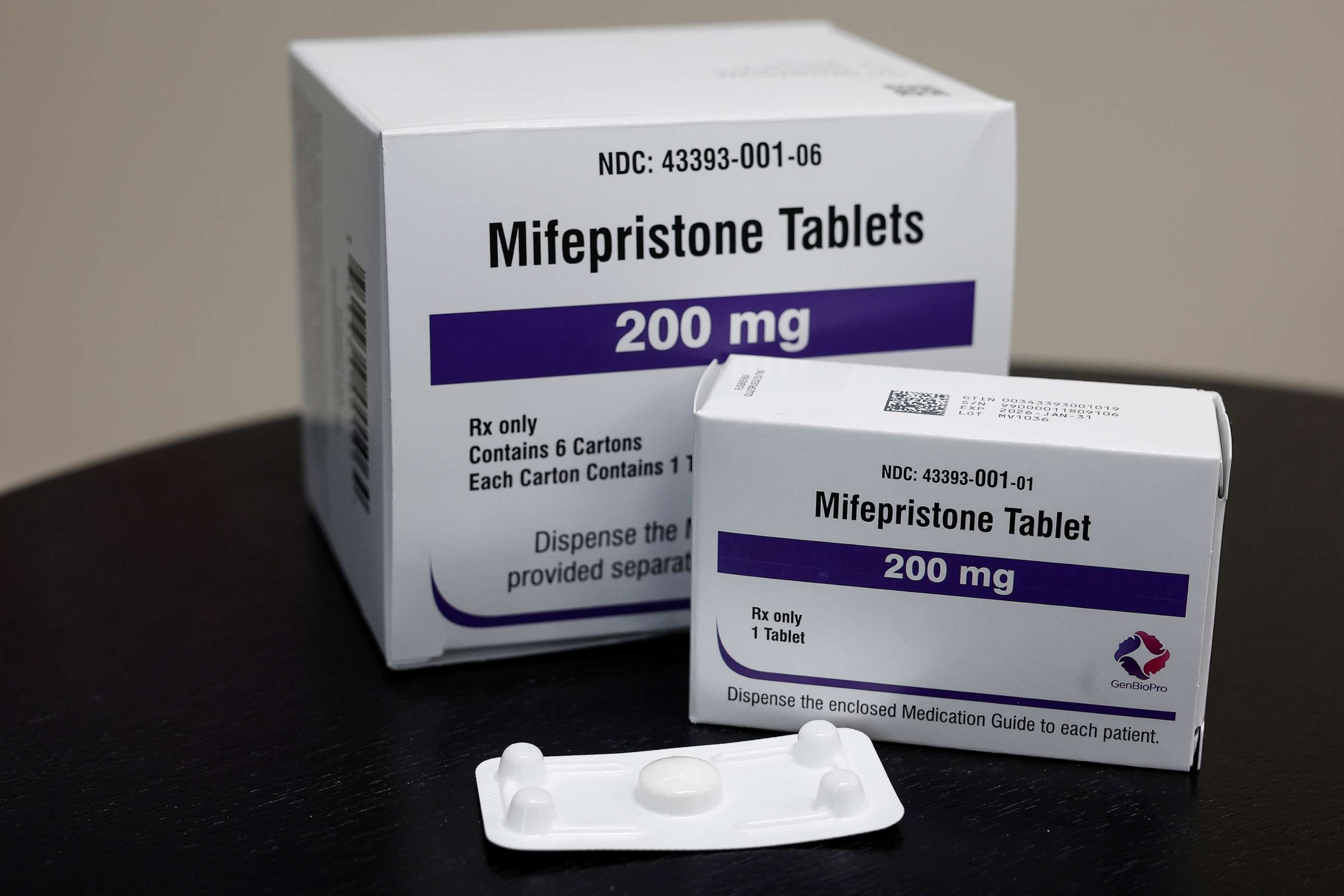 The statement continued, "We have discussed what Canada's support for American women in need might be, and those discussions are still ongoing…We will continue to monitor closely the situation in the United States."
If mifepristone is banned, misoprostol would still be available for both abortions and miscarriages on its own, but as an off-label use.
Data from around the world shows misoprostol is safe and effective -- and that they're ready to provide misoprostol-only abortions -- but that the two-dose regimen is more effective and has fewer side effects.
ABC News' Katie Kindelan contributed to this report.