— -- For almost two years now, a father and daughter have been sharing the journey of transitioning from mother and son.
Eric Maison, 39, began socially transitioning to become male in the fall of 2015, after his daughter Corey, 15, started her hormone treatment to become female. Maison's medical transition began in 2016.
"Corey's bravery definitely inspired me to come out as transgender," said Maison, a resident of Detroit, Michigan. "To see how courageous she is, despite all of the cruelty the world shows her at times, makes me so proud. I thought, 'If she can do this, so can I.'"
In June 2016, ABC News spoke with Maison (who then went by the name Erica) and daughter Corey to share the story about the transgender teen and her message against bullying.
Corey, then 14, was born with the same name but was assigned male sex at birth. Corey has been identifying as female since she was 2 years old, Maison said last June. Corey said she was inspired by transgender activist Jazz Jennings and saw a therapist who helped her transition from a boy to a girl. Jennings, who was assigned male sex at birth, stars in the TLC reality TV series "I Am Jazz," which documents her life as a transgender youth.
"We're not a threat," Corey wrote to ABC News in June. "We are just like any other kids. We only want people to accept and love us for who we are."
Maison said in June that Corey was bullied for being transgender when she was younger. The first incident was when a child pushed her down a hill covered in frozen ice, causing injuries to Corey's face. Eventually, Corey was moved to another school as a result of the bullying, Maison said.
Back then, the boys didn't speak to Corey. Today, they've accepted her as one of their peers.
Now, Eric Maison, who still goes by mom even though he now identifies as a male, is sharing his journey.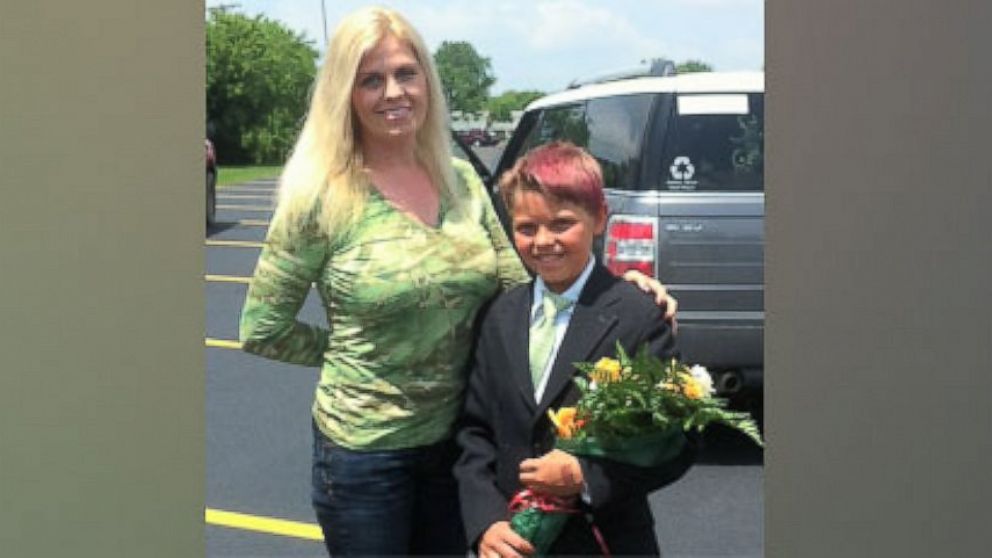 Eric Maison was assigned female sex at birth. He told ABC News today that he always knew in his heart that he was male. Like his daughter, Maison learned "what it meant to be transgender" after watching ABC's 2012 "20/20" special on Jennings, he said.
In 2007, Eric Maison married husband Les Maison. The pair have five children: Chelsea, 22, Corey, 15, Kailee, 14, Ellen, 9, and Willow, 6.
While he loves his children, Eric Maison did not enjoy being pregnant, he said.
"It was very hard not being comfortable in my own body, but not understanding why," Eric Maison said. "Especially when others would tell me how beautiful I was, or they wished they had the same body as mine. I always wished I had a different body."
Les Maison, 53, told ABC News that Eric Maison came out to him a year and a half ago.
"My reaction a first was a little bit of surprise," Les Maison said. "I was happy on one hand that, 'Here we go, somebody gets to live their life as who they are.' On the other side was, 'How does this impact myself, our relationship and my family?"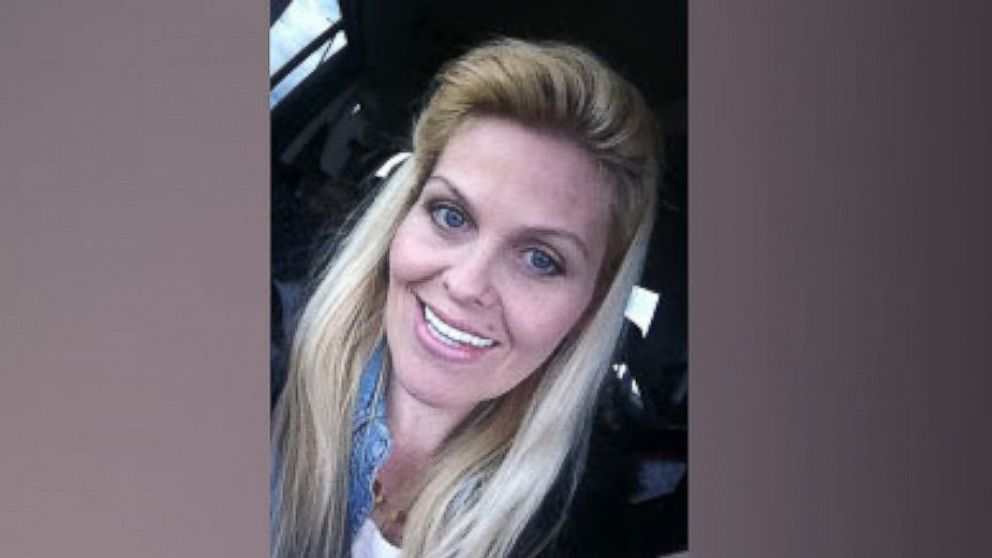 Les Maison said he didn't have suspicions that Eric Maison was transgender besides certain things he would say prior to his transition.
"[He] said, 'I wish I had just got breast cancer so I can have a double mastectomy,'" Les Maison recalled. "There was no other indicator other than he hated having large breasts. There was an ah-ha moment after [he] said something [about coming out], but it all seemed to make sense at that point."
On Feb. 21, Eric Maison underwent a double mastectomy.
"I am very happy I had breast removal surgery and am taking hormones," Eric Maison said. "I feel like a huge weight has been lifted, like I was carrying the weight of the world, and now I am free."
Eric Maison's procedure was performed by Loren Schechter, plastic surgeon director of the gender confirmation surgery program at Weiss Memorial Hospital in Chicago, Illinois.
"Surgery went well as expected and he's recovering well," Schechter told ABC News. "Top surgery is not simply for individuals who consider themselves male. It's also for individuals who consider themselves gender nonconforming or gender neutral. Oftentimes, people will put these tight compression wraps around their chests to hide their breasts when they're in public. Their goal can be to walk around the beach, pool or at home as well, without wearing a top. If they have breasts and it's a source of dysphoria, that makes it difficult or impossible for them to do."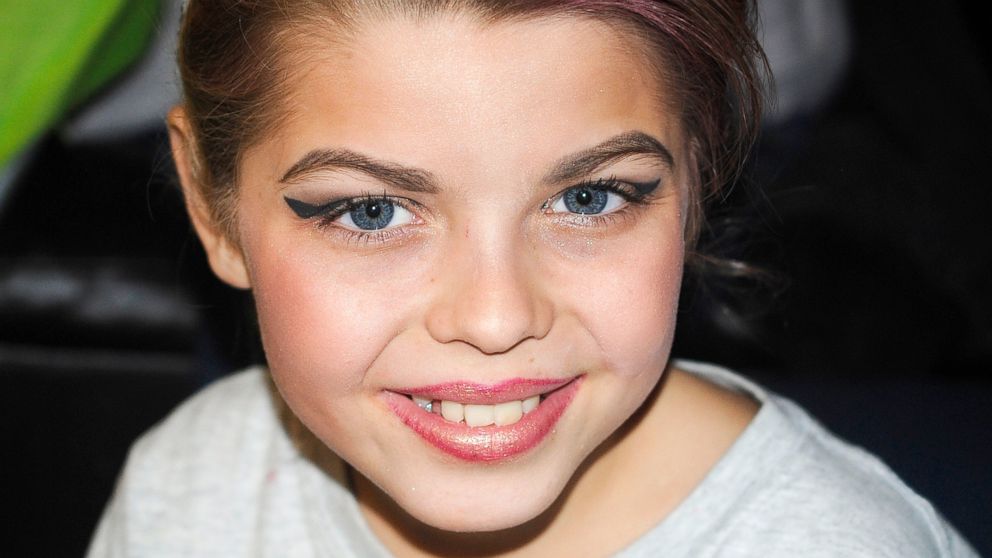 Schechter said he looks to the "Standards of Care" (SOC) established by the World Professional Association for Transgender Health before performing gender confirmation surgery on a person. The protocols include offering primary care, hormonal treatments, mental health services, voice and communication therapy, and additional assistance before the patient can undergo surgical transition.
Eric Maison was considered a good candidate based on this SOC, Schechter said.
"Much of the [SOC] is designed to make the individuals aware of all the options that are open to them," he added. "And what are social implications in terms of family, friends, work? It's to guide them through the process and to aid with their transition, to ensure people are exploring and considering the various options to them."
As for Les Maison, he is happy Eric Maison has taken the steps to live an authentic life and supports the decision 100 percent.
"If nothing else, it's made our relationship stronger, it's made it better," he said. "The biggest misconception in terms of the question [is], 'Does this now make me gay?' No, it doesn't. Gender is who you go to bed as. Sexual preference, which is completely different, is who you go to bed with. He's had top surgery. He doesn't plan to have bottom surgery.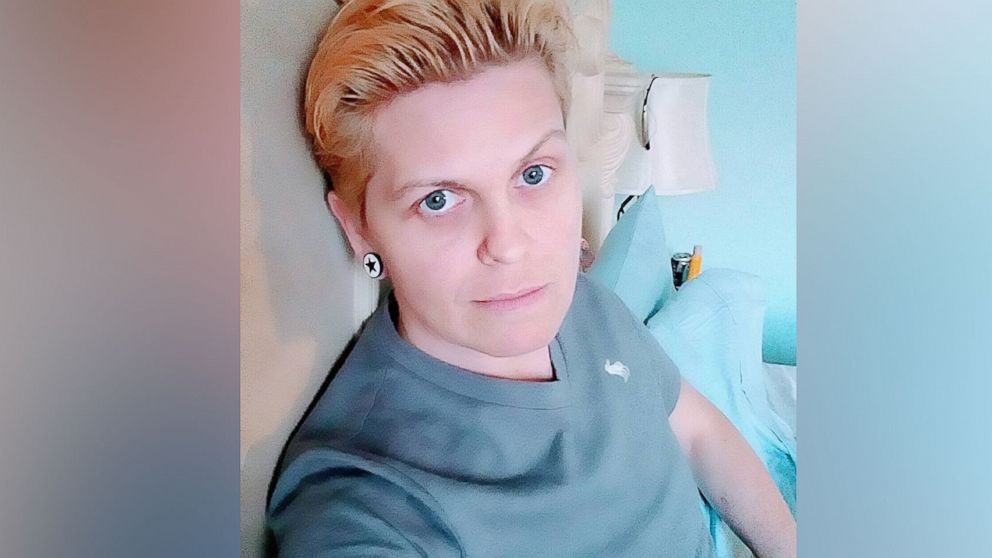 "Even if he did, we made the decision a long time ago that no matter what, we were going to make this work," Les Maison added. "We decided whatever path was placed before us, we would walk down that path together. The only people that have to be happy, in my opinion, are people in my house and people we care about, and in our close circle of friends and family."
When asked about his hopes for the future, Les Maison said he wants acceptance for Corey and Eric Maison most of all.
"They have more courage than I do," he said. "It takes an awful lot to break away from societal norms to live your life as who you are or at least who you identify as. This isn't a choice that they're making. This is the way they're born. The education is important. If you can educate yourself, then all that lack of knowledge becomes knowledge."
Eric Maison said he's thankful that his husband and all five children love him the same -- especially Corey, who knows firsthand what her mom is going through.
"[Corey] said that she understands what it's like to live in the wrong body, and is so thankful I was able to transition into the correct one that aligns with my gender identity," Eric Maison said.
"I am most looking forward to continue the second half of my life living my truth, and living as my authentic self," he added. "For anyone afraid to come out, please find someone you can trust to talk to. Find a support group either locally or online. There are so many people like me who will help you, and protect you."
ABC News was unable to find data on how common it is for multiple people in one family to transition.
For a list of transgender resources, please visit GLAAD's website.