— -- Leah Still was in Cincinnati to see her father play pro football for the first time in a poignant evening for father and daughter as well as the fans.
Leah, the daughter of Cincinnati Bengals defensive tackle Devon Still, was diagnosed with Stage 4 cancer in June when doctors discovered a mass in her abdomen. She was feeling well enough to leave the hospital in Philadelphia to attend the game.
The Bengals are donating the proceeds from Still's jersey sales this season -- he's No. 11 in the league in sales -- to the Cincinnati Children's Hospital Medical Center. The jersey has generated $1.3 million for the hospital, and the team presented a check for that amount tonight as Leah and other kids battling cancer were on the field. The crowd cheered and Leah seemed a bit overwhelmed by it all as the jumbo-tron flashed "LEAHSTRONG."
"She's just excited," Still told ABC's Cincinnati affiliate WCPO earlier today. "She said how she's going to be yelling in the crowd and stuff, so she's been feeling good."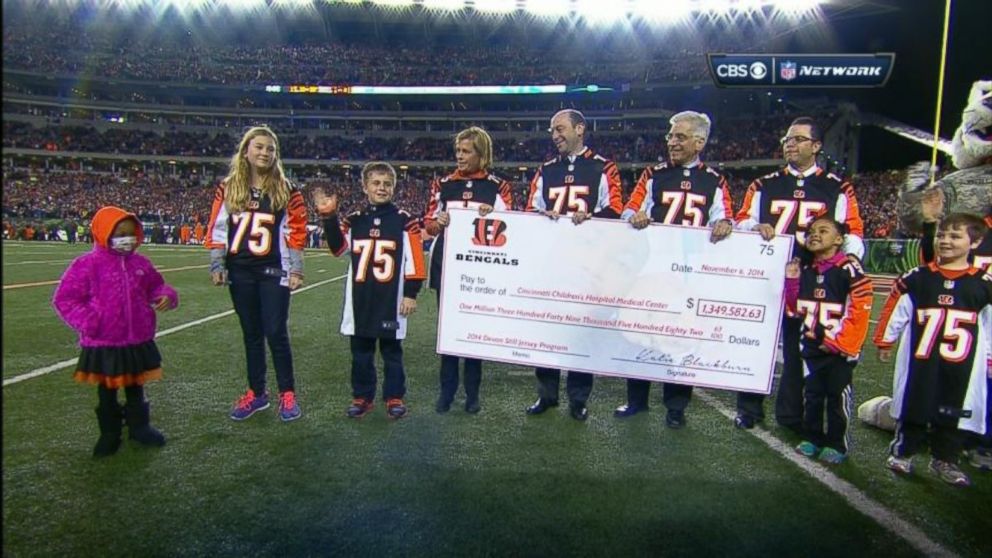 Although the Bengals had initially cut Still from the team, they re-signed him to their practice squad to help him keep his health insurance when they learned about Leah's diagnosis.
Still was later re-added to the official team roster and played tonight's home game against the Cleveland Browns.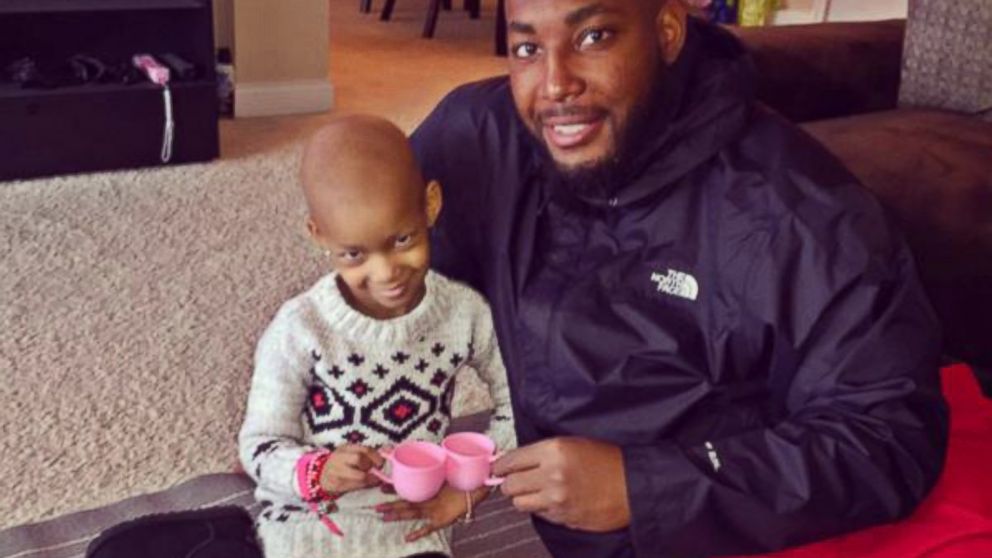 With reporting by ABC News' Sydney Lupkin.