— -- Before returning to her "normal life" in Texas, newly Ebola-free Dallas nurse Nina Pham got a hug from President Barack Obama in the Oval Office.
Hours earlier, Pham had walked out of the National Institutes of Health Clinical Center, where she has been in isolation since Oct. 16, to a round of applause. She thanked everyone who cared for her since her Oct. 11 Ebola diagnosis, and said she would finally go home to her dog, Bentley.
"I feel fortunate and blessed to be standing here today," she told reporters, flanked by her mother and sister.
Pham, 26, contracted Ebola from Liberian national Thomas Duncan, who flew to the United States in September and was diagnosed with Ebola at Texas Health Presbyterian Hospital in Dallas.
Pham, a nurse there, cared for Duncan when he was especially contagious. He died on Oct. 8, and she tested positive for the deadly virus on Oct. 11.
It was the first Ebola transmission on U.S. soil.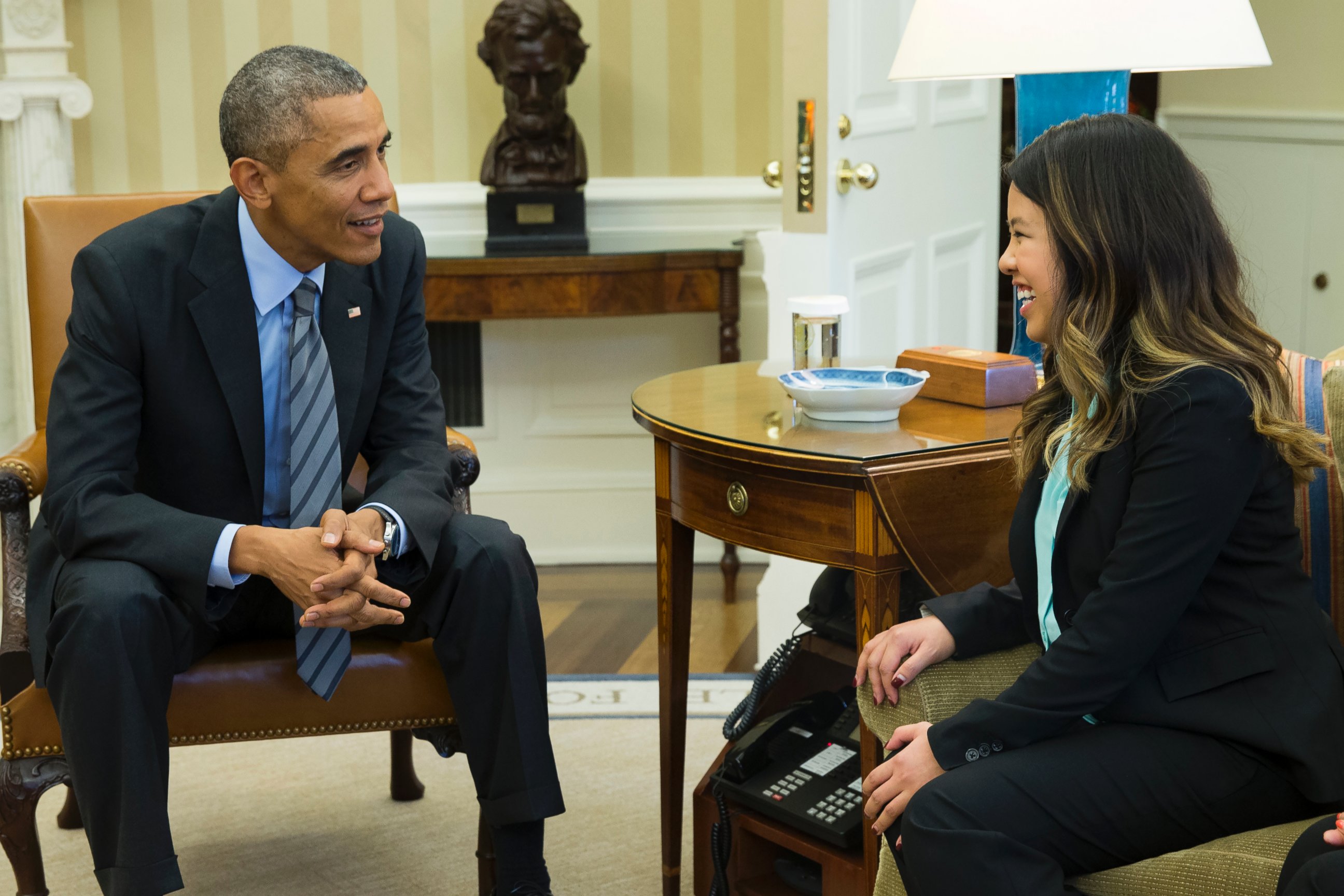 "I am on my way back to recovery even as I reflect on others who have not been so fortunate," Pham said, reading from her prepared statement at the press conference.
Pham's colleague, nurse Amber Vinson, 29, also tested positive for the virus on Oct. 15, and was flown from Dallas to Emory University Hospital later that night. The following day, Pham was flown to the Special Clinical Studies Unit of the National Institutes of Health Clinical Center in Bethesda, Maryland, at the Dallas hospital's request.
At the news conference announcing Pham's discharge, Dr. Anthony Fauci, director of the National Institute of Allergy and Infectious Diseases at the National Institutes of Health, said she tested negative for Ebola five times, and that it wasn't clear which treatment saved her because they were all experimental.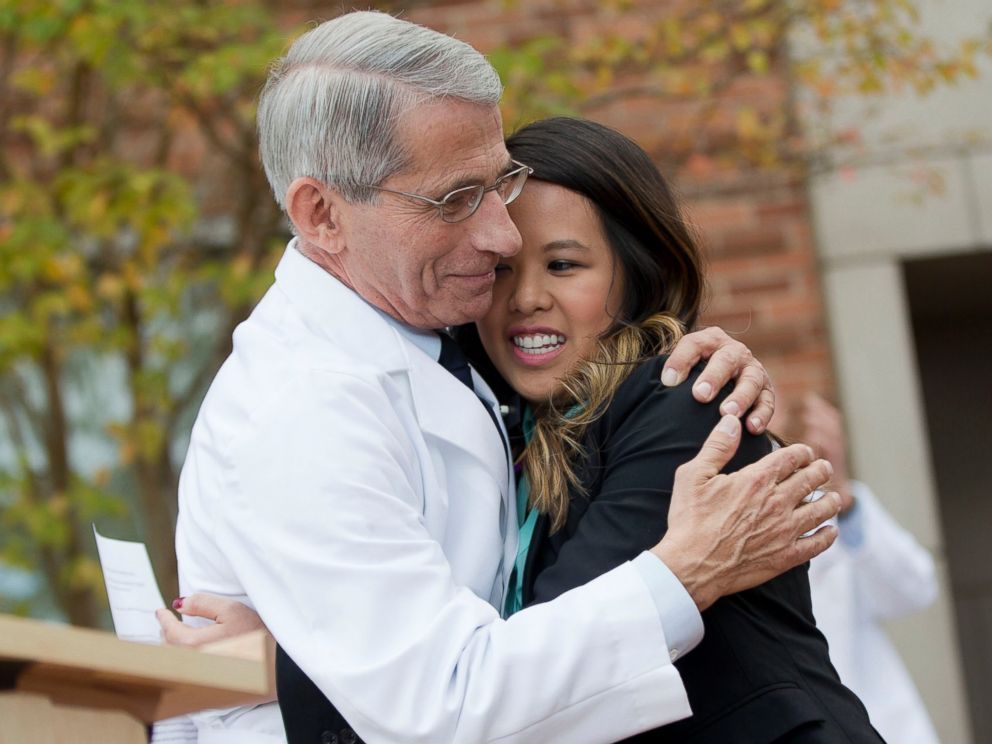 "I want to first tell you what a great pleasure and in many respects, a privilege ...to have the opportunity to treat and care for and get to know such an extremely courageous and lovely person," Fauci said, adding that she represents the health care workers who "put themselves on the line"
He said he wore Pham's nursing school colors for the press conference in her honor.
"I'm going to miss Nina a lot," Fauci quipped at the end of the conference, adding that he gave her his cell phone number.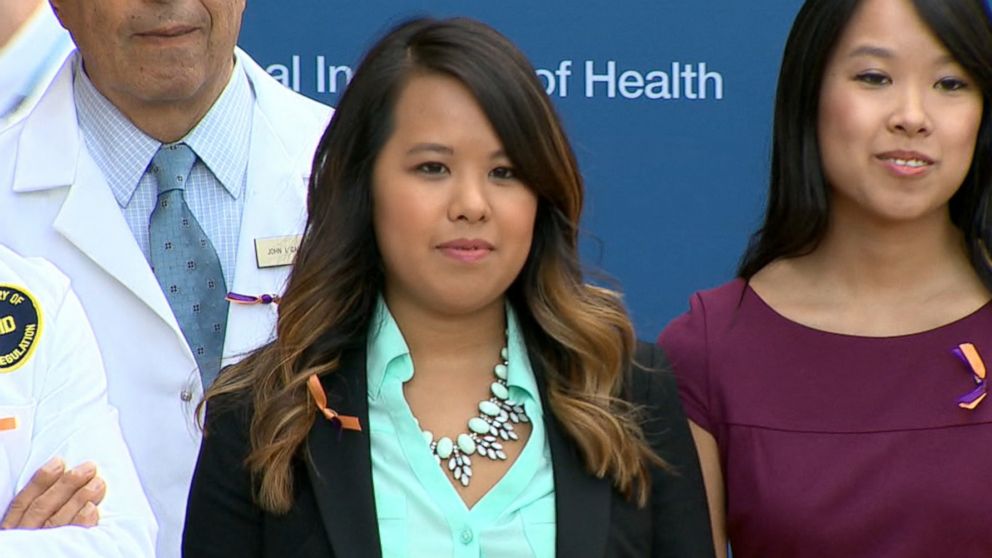 Pham also thanked Dr. Kent Brantly, the American missionary who had been treating Ebola patients in Liberia when he contracted the deadly virus in late July. Brantley was declared virus-free in September and has donated plasma to Pham and other American Ebola patients in the hopes of boosting their ability to fight the virus with his antibodies.
Pham's dog, Bentley, was taken to an animal shelter following her diagnosis. He has tested negative for Ebola, but his 21-day incubation period isn't over until Nov. 1. They will likely reunite a few days later.
Vinson's family announced on Oct. 22 that she, too, tested negative for the virus at Emory.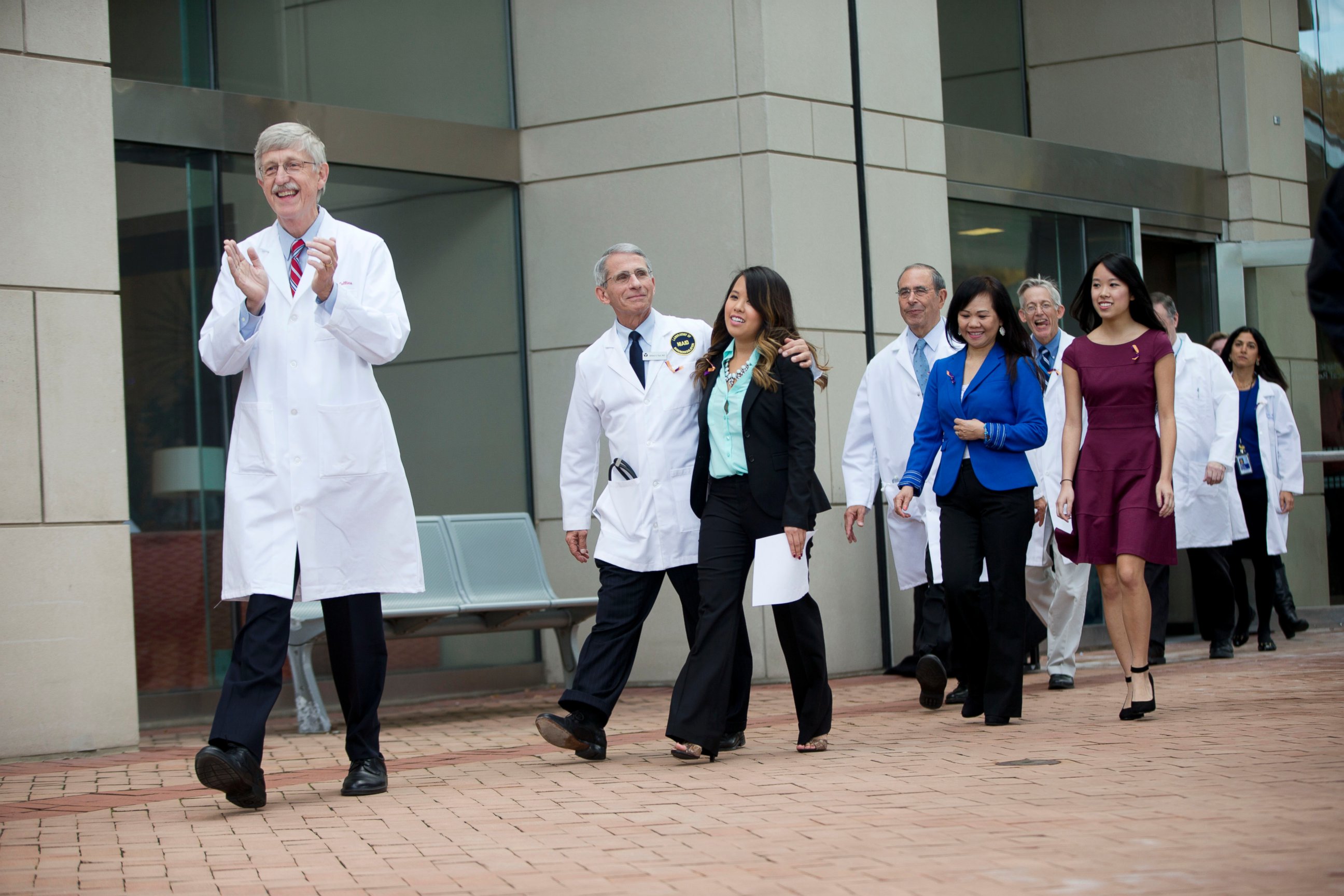 Get real-time updates as this story unfolds. To start, just "star" this story in ABC News' phone app. Download ABC News for iPhone here or ABC News for Android here. To be notified about our live weekend digital reports, tap here.