— -- The final Ebola patient in Liberia is back home and Ebola-free.
Beatrice Yardolo, 58, spent 16 days in a Chinese Ebola treatment unit, but she returned home today, singing and dancing while her husband looked on and cried. He told ABC News he was so happy that it was overwhelming.
"Words are inadequate to even express how I feel," Steve Yardolo, 61, told ABC News, stopping at times to stare at his wife in awe. "If people could see the inner part of a mind, of an inner being, they would have seen the happiness in me."
The Yardolo family caught the deadly virus from their son, who had been working in another Ebola treatment clinic. Three of their children died in January and February, Yardolo told ABC News. In the days after her foster daughter died, she started to have Ebola symptoms and decided she needed to go to the Ebola treatment unit.
She said the doctors at the Chinese Ebola treatment unit in Monrovia saved her life.
"My walking from here to go to the [Ebola treatment unit] center, it wasn't easy," Yardolo told ABC News. "[My] children crying behind me, 'Don't go! don't go.' I said, 'If I don't go, it will be bad again.'"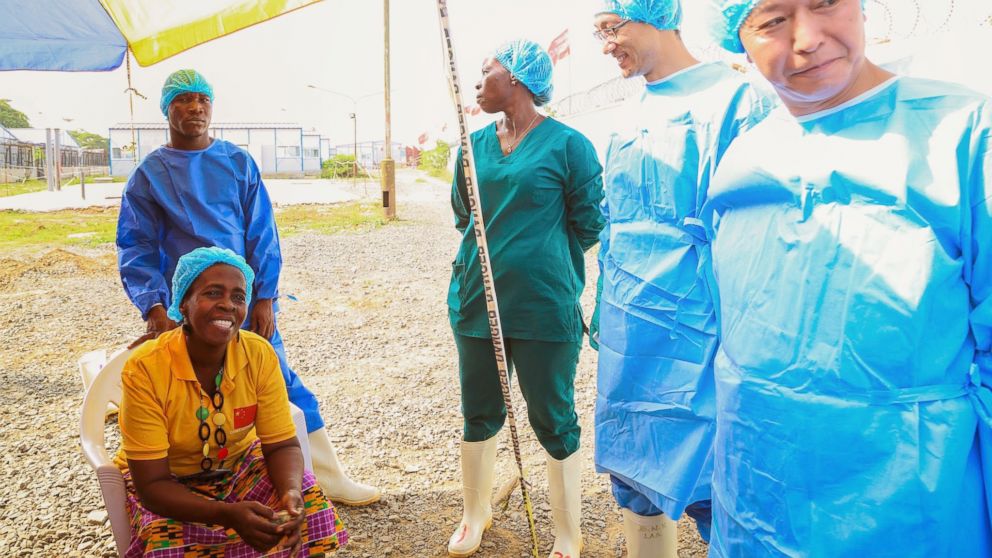 Since the outbreak began in March, the World Health Organization has reported 23,934 Ebola cases and 9792 Ebola deaths in the West African countries where the virus is prominent: Guinea, Liberia and Sierra Leone. In Liberia, WHO reported 9,249 cumulative cases and 4,117 deaths.
According to WHO, 384 new Ebola cases have been reported in the past 21 days, six of which were in Liberia. And one of them was Yardolo. And if there are no new cases for 42 days, twice the length of the virus's incubation period, Liberia can be declared Ebola-free.
Liberia has 19 Ebola treatment units, and none of them has any confirmed Ebola patients now, said Tolbert Nyenswah, Liberia's assistant minister of public health. The country has gone 13 days so far without any new confirmed cases, he said.
"This is significant progress, and this is why we are celebrating, but Ebola is not out yet," Nyenswah said. "We are not out of the woods yet. We must continue all of the measures, and I said it is now up to the Liberian people to maintain the vigilance. And we sustain ourselves to zero and look at our borders to protect our people from the Ebola crisis."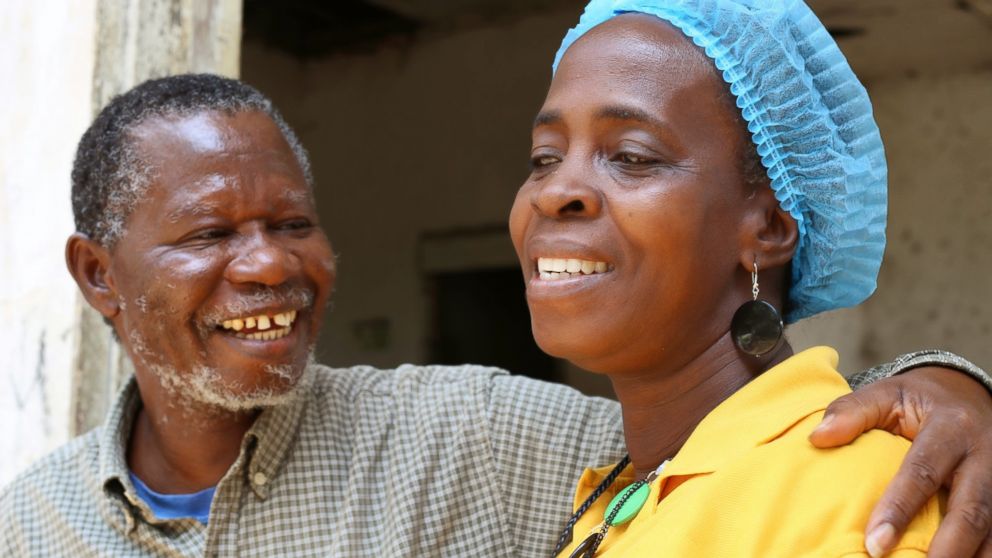 Yardolo, who has four living children, left the ward surrounded by doctors, nurses and her family that isn't under quarantine. Holding bright-red flowers as she stood before a crowd of onlookers, she thanked God and the Chinese treatment unit.
"So this is what I have to say: Xiexie to the Chinese [Ebola treatment unit]!" she said to a round of applause and smiles.
She'd just said "thank you" in Mandarin.