Since receiving his face transplant 10 months ago, Cameron Underwood has slowly but surely gotten comfortable being out and about in public.
But he was riddled with anxiety before a certain meeting that the now-26-year-old and his mother went to recently.
Waiting for them on a Manhattan apartment patio was Sally Fisher, the mother of Underwood's donor.
Fisher would once again be looking into the face of her late son, Will Fisher, but that face now belonged to someone else.
"I know how my heart feels…I'm scared because it brings back the loss of my son," she told ABC News' "20/20."
Others had come along to the Manhattan reunion to give the trio moral support, including Will Fisher's family, and Cam Underwood's brother Aaron Underwood.
Dr. Eduardo Rodriguez, who had performed Underwood's face transplant surgery, was also there for the reunion he had made possible. Rodriguez is a renowned reconstructive surgeon who is the chair of NYU Langone Health's Hansjörg Wyss Department of Plastic Surgery in New York. He lead a team of more than 100 medical staff who worked in side-by-side operating rooms at NYU Langone to complete the transplant this past January.
When the emotional moment unfolded and Cam Underwood met Sally Fisher, there were embraces and expressions of deep gratitude.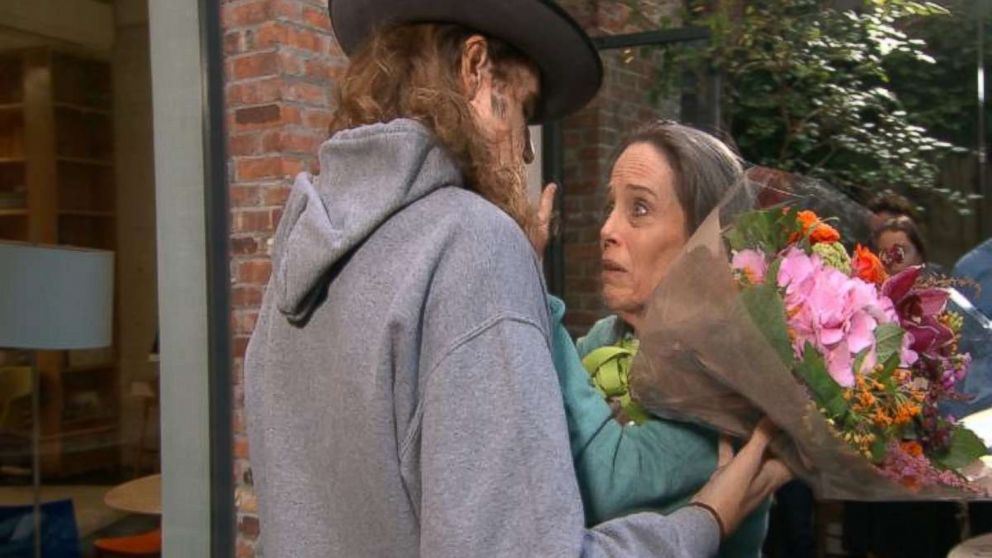 "I'm so glad you're here," Fisher said to Underwood as the two hugged. "I'm so glad."
"Oh, Sally. Oh, my goodness," Bailey-Potter said as the two women embraced. "You're the courageous one and giving my son the chance to be normal again. I mean, he looks so fantastic."
"I know, you look beautiful," Fisher told Underwood. "I guess I'm a little biased. I think you're drop-dead gorgeous."