It's back to school season, and a nationwide shortage of the EpiPen is making parents scramble.
If you're the parent of a child with a serious allergy or have serious allergies yourself, the EpiPen can be a life-saving medication. Schools often require two pens to keep in the nurse's office, and, of course, they want some at home. The issue: it expires every year. And, now, there are some people who can't find new ones.
It's been going on since May, periodic shortages across the U.S. that have been chalked up to manufacturing, supply and delivery issues.
This news comes on the heels of a recent U.S. Food and Drug Administration (FDA) approval of a generic version of the EpiPen, which will bring new competition for a medication that has sparked a public outcry over high drug prices. However, it remains to be determined when this generic version will become available.
What is an EpiPen?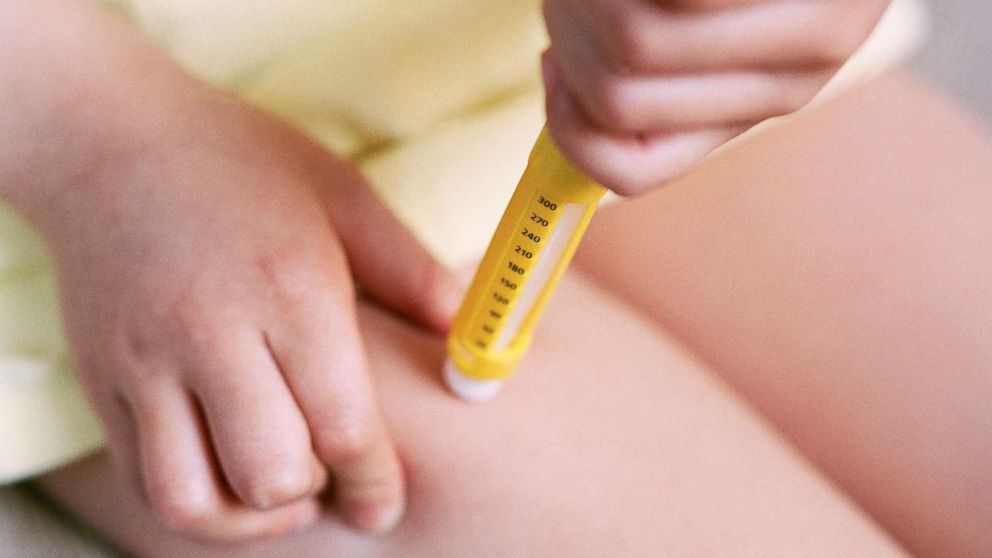 EpiPen refers to the brand name version of an epinephrine auto-injector; it's an injection that contains epinephrine, a chemical that narrows blood vessels and opens airways in the lungs.
The pen is a quick self-injection system that can be used by anyone to deliver medicine to someone in allergic shock. Its rising price has gotten a lot of notice in recent years, and, now, the price of a two-pen pack can be up to $400.
Allergic reactions (anaphylaxis) treated with the use of EpiPen include those from insect stings or bites, food, drugs, and other allergens, according to the American Academy of Allergy Asthma and Immunology. These are also used to treat exercise-induced anaphylaxis. The effects of this medication are rapid but not long-lasting, so people using it are advised to immediately seek medical attention.
The EpiPen is marketed by Mylan and manufactured by a subsidiary of Pfizer. Other companies have made different types of epinephrine auto-injectors, most notably Adrenaclick and Auvi-Q, but they work differently from EpiPen and can't be used interchangeably like a generic version. Both are readily available but may not be covered by most insurers.
What do we know about the shortage?
The EpiPen has been experiencing supply disruptions since May, but the situation has been worsening in recent weeks.
Multiple factors have resulted in limited availability of EpiPen in certain areas of the U.S., including both pharmacy-level supply disruptions and manufacturing constraints, according to a recent statement by Pfizer. Sales of the EpiPens also spike during the back-to-school season, as parents attempt to refill expiring prescriptions to keep in children's backpacks, at school and home.
Mylan's "actively exploring several options with Pfizer that would help stabilize supply," according to a press release. In addition, the company says that it's "expediting shipments upon receipt from Pfizer" and that they "are working closely with Pfizer to stay informed of anticipated shipments and are maintaining a regular dialogue with health authorizes to provide frequent updates on supply status."
The FDA, on its drug shortages website, includes a list of current and resolved drug shortages that it shares with consumers.
"We recognize the anxiety that is felt when access to these products are not guaranteed, and we want to assure the public that we are doing everything we can to address supply issues with the brand product," says Dr. Douglas Throckmorton, deputy center director for regulatory program in the FDA's Center for Drug Evaluation and Research, on the agency's response to ongoing drug shortages for critical products.
How will the generic differ from the brand EpiPen?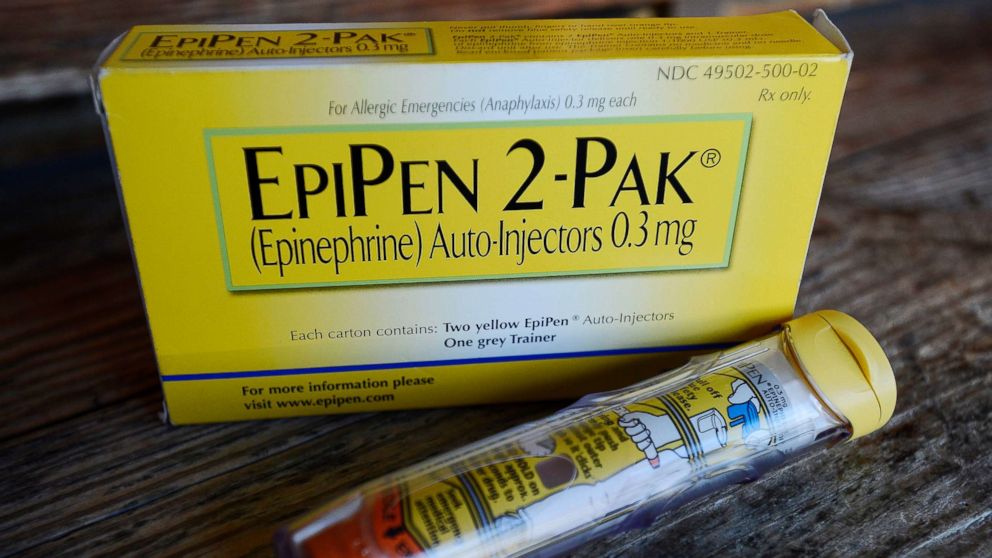 On Aug. 16, federal regulators approved the first generic version of EpiPen, developed by Teva Pharmaceuticals. This version will be interchangeable with the original epinephrine auto-injector sold by Mylan. Pharmacists will soon be able to substitute this version when doctors prescribe the original EpiPen, but it's not available yet.
"Today's approval of the first generic version of the most widely prescribed epinephrine auto-injector in the U.S. is part of our longstanding commitment to advance access to lower cost, safe, and effective generic alternatives once patents and other executives no longer prevent approval," FDA Commissioner Dr. Scott Gottlieb said in a statement. "This approval means patients living with severe allergies who require constant access to life-saving epinephrine should have a lower-cost option, as well as another approved product to help protect against potential drug shortages."
But it may not launch soon enough for families urgently searching for a supply now.
Teva Pharmaceuticals said in a statement that it's applying "full resources to this important launch in the coming months." However, Teva didn't specify a launch date or price.
What should you do if your family is affected?
Mylan encourages patients to call its customer relations department at 800-796-9526 for help locating alternative pharmacies. The company recently extended its hours to Monday through Friday, 8 a.m. to 7 p.m. ET, and said it has been successful in locating products for customers who have been unable to find it on their own.
Information on other approved epinephrine auto-injector products can be found on the FDA's website.
And, of course, as many families are doing, call around in your area to see who has the pens in stock.
Ryan Guinness M.D., M.P.H., is an internal and preventive medicine resident physician, currently working in the ABC News Medical Unit.