— -- Michael Thompson and Donya McCoy weren't particularly good friends in high school, but when Thompson saw McCoy's Facebook plea for a liver donor to save her ailing 3-year-old, it didn't matter.
On Tuesday, he donated 25 percent of his liver to McCoy's daughter.
"One of the greatest things I will probably do in my life, give more life to another human," Thompson wrote on his Facebook page in October. "Thank you, Donya McCoy, for letting me. And thanks to Kiersten Thompson for supporting me and being by my side."
McCoy said it wasn't until her daughter Kennedy was 8 months old that her medical mystery began. That was when the little girl had her first and only seizure, prompting doctors near where McCoy lives in Elizabethtown, Pennsylvania, to do an MRI.
"He came out to talk to us and told us the white matter in her brain looked like nothing he'd ever seen before," McCoy said.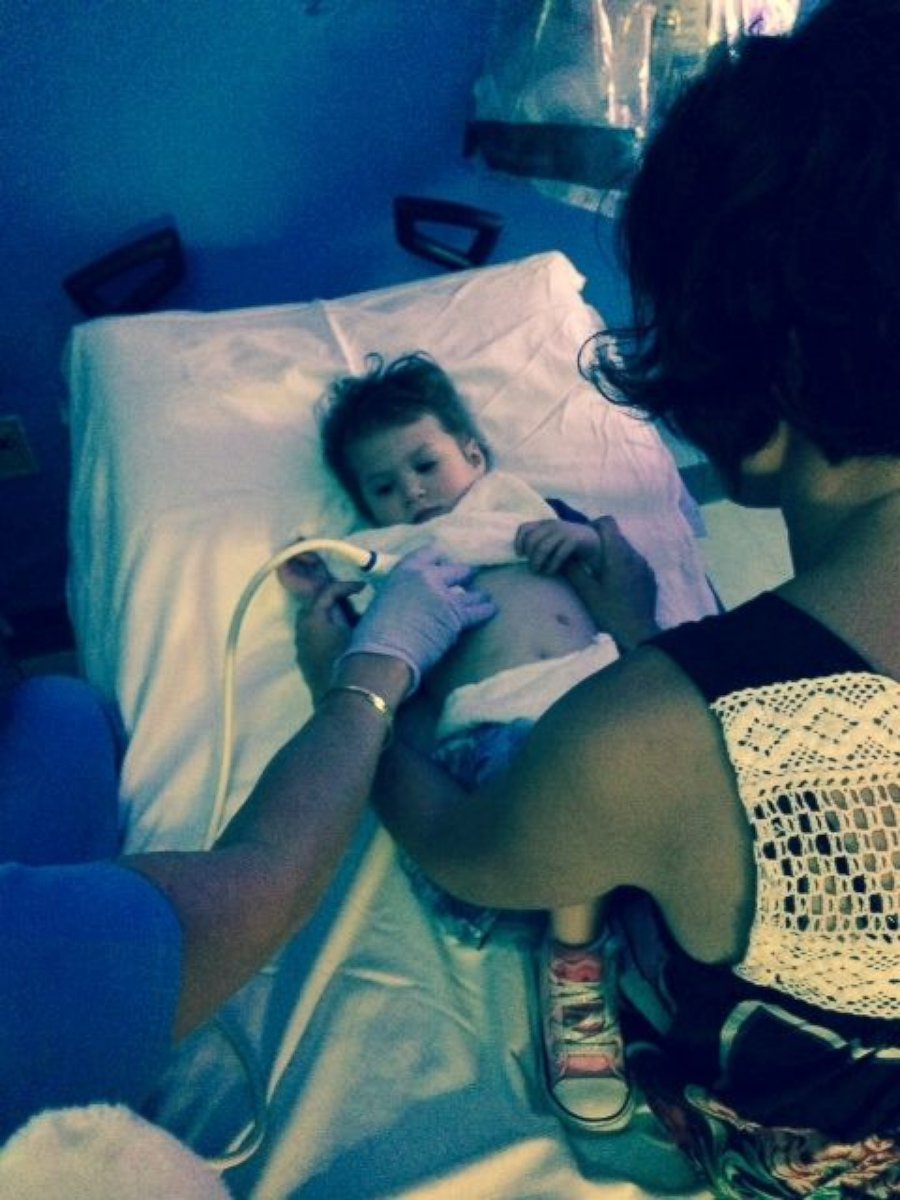 Doctors soon learned that one of Kennedy's amino acid levels was off the charts, but they didn't know why. McCoy said she took Kennedy to several doctors, but no one could figure out how to cure her. Turning the case down, a doctor told McCoy only one person could help Kennedy: a retired 86-year-old metabolic specialist named Dr. S. Harvey Mudd.
Mudd, who used to work at the National Institutes of Health, came out of retirement for Kennedy and diagnosed her three weeks later with a rare metabolic disorder called S-adenosylhomocysteine hydrolase deficiency. It's so rare that only eight people have ever been diagnosed with it, and only six of them are still alive today, McCoy said.
The enzyme deficiency prevents Kennedy from processing protein normally, leading to a buildup of other toxic substances in her system and causing degenerative neurological effects over time, said Dr. George Mazariegos, chief of pediatric transplantation at Children's Hospital of Pittsburgh, where Kennedy's transplant occurred Tuesday.
Mudd changed her diet, McCoy said, but she'd need more treatment to keep her condition from worsening.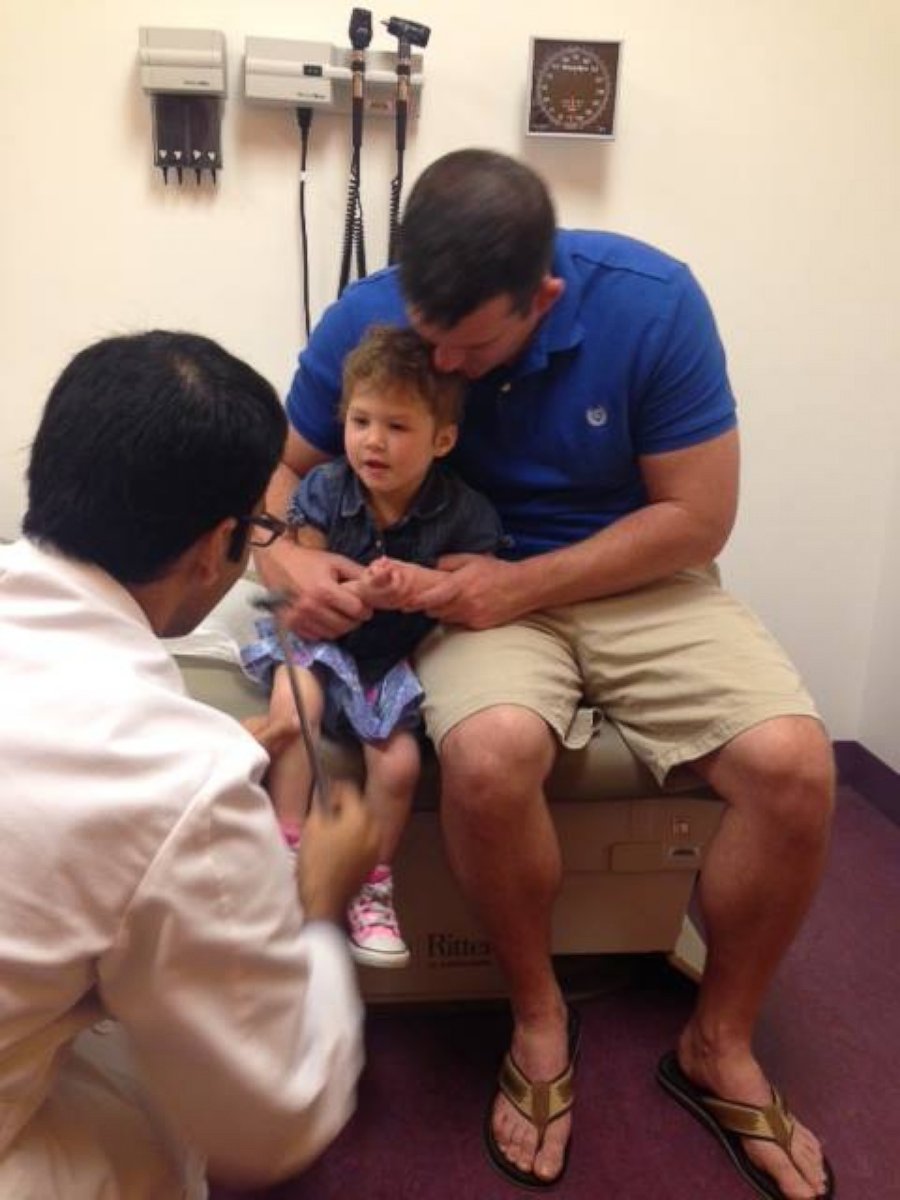 Mudd died 11 months later. At his memorial, McCoy asked Dr. Kevin Strauss, medical director of the Clinic for Special Children, to take over as Kennedy's doctor. He agreed.
"He made her a priority and within a month, he figured out that a liver transplant was her best shot at survival," McCoy said. "So she's the first in the world to have a liver transplant for her disease."
Although Kennedy was placed on the transplant waiting list for a deceased donor, Mazariegos said the liver allocation algorithm would keep her from getting placed high on the list because the algorithm wasn't designed with her rare deficiency in mind. Even though the deficiency is concentrated in Kennedy's liver tissue, the liver would be considered healthy by the waiting list standards, he said.
They would need a living donor -- and one who wasn't related to them because the condition appears to be inherited. Even carrying one recessive gene for the condition could be a problem.
McCoy realized that her best chance at finding a liver donor was to reach out through Facebook, so she typed out a message and hoped for the best.
"A guy I went to high school with messaged me and said, 'I have O positive blood,'" she said. It was Thompson, and he was a match.
The transplant surgery took place at Children's Hospital of Pittsburgh and lasted 8 hours with four surgeons, two anesthesiologists and two nurses.
Kennedy will spend a few months in the hospital, but she's "tough," McCoy said. Afterward, the hope is that Kennedy can resume a normal diet.
And Kennedy's 4-year-old sister Mia is excited for her to get well, too.
"She is so proud to be Kennedy's big sister," McCoy said. "She tells people, 'They're gonna fix my sister and then I'm gonna give her peanut butter cups."