— -- The California family that fought to keep their teenage daughter on life support after she was declared brain dead is suing her doctor and the hospital where she went into cardiac arrest for negligence and wrongful death -- if "it is determined" that the girl indeed succumbed to her injuries.
Jahi McMath was 13 years old when her heart stopped at Benioff Children's Hospital in Oakland, California, after complications from surgery to cure her sleep apnea in December 2013. Then, doctors declared her brain dead, but her family fought and won a legal battle to move her from California to a long-term care facility in New Jersey, where her mother told ABC News she can respond to basic commands by moving her feet and arms.
With a day to go before the statute of limitations runs out, the family is now suing Benioff Children's Hospital for malpractice and asking for unspecified damages, according to California malpractice attorney Bruce Brusavich. He told ABC News he plans to file the suit today, and that the family has "mixed emotions" about it.
"The mother never had any explanation as to how this happened," Brusavich said. "But it doesn't really change anything in terms of the profound brain damage to the child."
The suit, an advance copy that Brusavich gave to ABC News, alleges that the doctor was negligent because he did not follow the standard of care for treating Jahi's sleep apnea and instead opted for invasive surgery on Dec. 9, 2013, removing her tonsils, adenoids, soft pallet and uvula as well as doing work on the inside of her nose. The doctor allegedly noted that Jahi might have a malformed carotid artery at the surgical site, which would have put her at risk for life-threatening bleeding, but he didn't inform the medical staff after he noticed it during surgery , according to the suit.
When Jahi's parents were allowed to see her after surgery at 7:30 p.m., they say they were concerned because she was coughing up a lot of blood, according to the suit. After the nurses disagreed over whether to suction the blood or let Jahi's blood clot so she could heal, her mother asked that a doctor be called, according to the suit. They "estimated that Jahi had lost three pints of blood or more," according to the suit.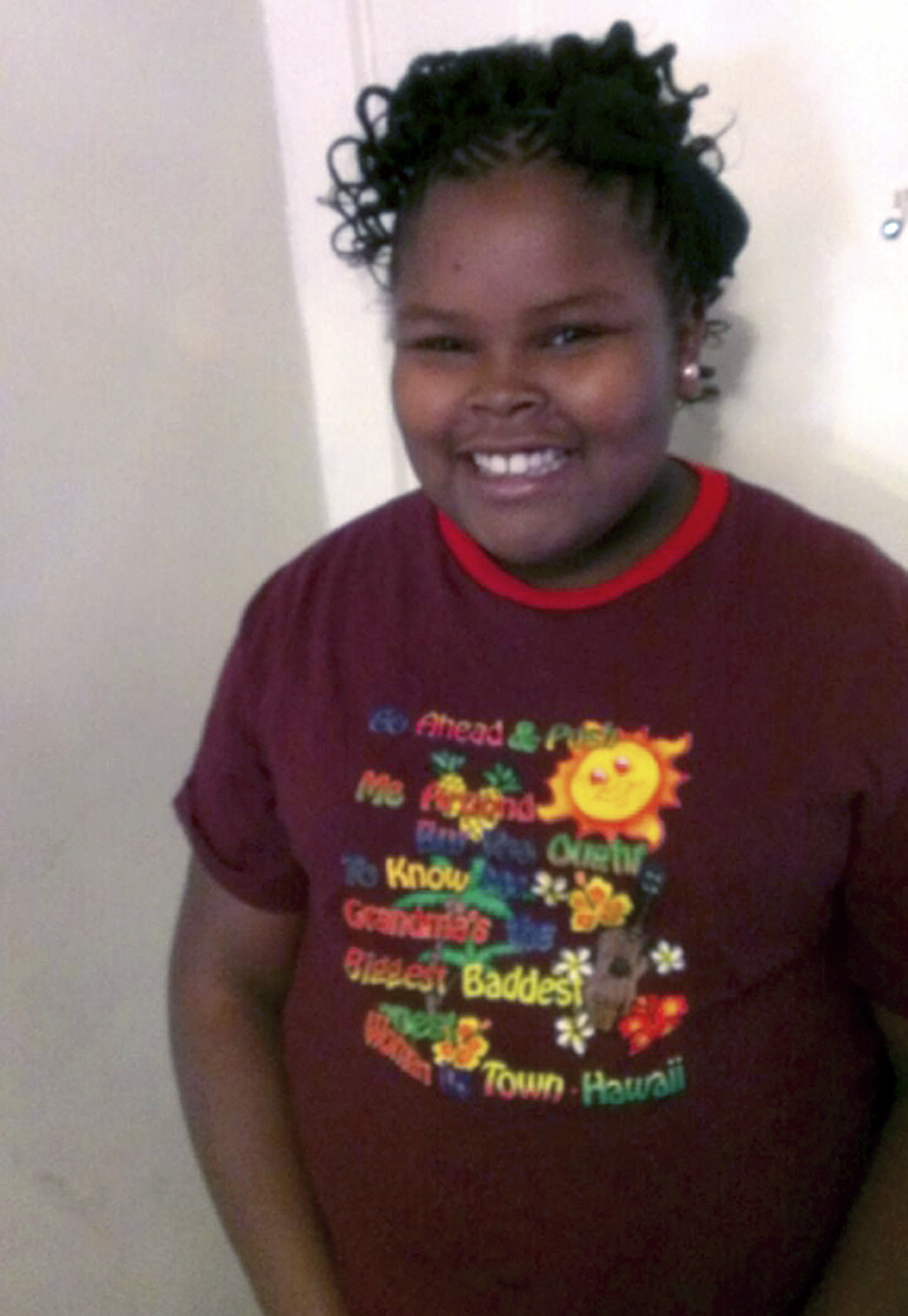 The suit alleges that the surgeon did not come until after midnight to check on Jahi as she deteriorated and her oxygen and heart rate took a dive. The doctor allegedly wasn't summoned until Jahi's grandmother, a nurse at another hospital, shouted at Jahi's nurses to do so, according to the suit. When a doctor arrived, he said "S***, her heart stopped," according to the suit. They tried to revive the teen for two hours and 33 minutes, but they never performed an emergency tracheotomy, according to the suit. They pumped about two liters of blood out of her lungs, it says.
In the days that followed, the hospital allegedly told Jahi's parents that she had "sustained significant brain damage," and they put her on the organ donor list and were preparing to take her off life support, the suit says. They never got an explanation for how this happened to Jahi, the suit says.
"What is it you don't understand? She is dead, dead, dead, dead!" the hospital's chief of pediatrics told the family, according to the suit.
The family is suing for personal injuries, negligent infliction of personal distress and wrongful death, if it is eventually determined that Jahi died in December 2013, which would go against the family's repeated assertion for more than a year that Jahi is not brain dead.
The family will seek damages, but a dollar figure was not listed on the suit. Brusavich told ABC News that non-economic damages in California cannot exceed $250,000.
The hospital released the following statement to ABC News: "Our hearts go out to the McMath family. It is our policy not to comment on pending litigation."