— -- One 7-year-old who suffered his whole life from sickle cell disease now has a second chance thanks to his older sister's selfless donation.
"They are super close," mom Tanya James of Conyers, Georgia, told ABC News. "I don't think Kyle understood the magnitude of what she was doing. One day, he had an 'ah-ha' moment and he came to my room and said, 'Kendall saved my life.' He asked if we could give her a trophy because she's a 'superhero.'"
Two weeks after he was born, Kyle James, 7, was diagnosed with sickle cell disease, a hereditary form of anemia. He was tested at birth and the results arrived later, his mother said.
Because of his sickness, Kyle struggled to be as active as other children his age.
"If he was at the park running, he would get dehydrated or tired within a few minutes and be out of breath," James said. "He would get a cold that would linger for two or three weeks. When he'd get a low-grade fever, he'd instantly have to go to the ER because it could mean a blood infection.
"He began having chronic blood transfusions to kind of lower those numbers and decrease the risk of stroke," she added. "In general, kids with sickle cell have pain throughout their lives. A lot of kids unfortunately don't make it. ... You just don't know what could happen."
While receiving blood transfusions, James said Kyle, 5 years old at the time, remained "strong and courageous" throughout.
"I was explaining to him that people donate blood to help others in the future and to save people who need it," James said, "[Kyle] said, 'Oh, they're like superheroes.' Instead of being upset about a blood transfusion, he'd say, 'Today I get to get my superhero blood.' He was excited about it, so it made it a lot easier for the family to walk through the journey with him."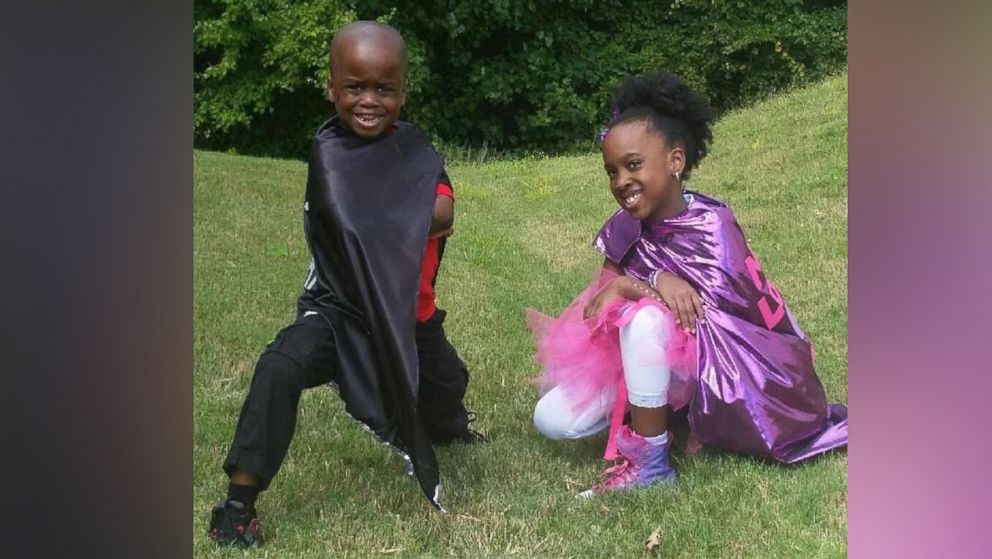 In 2014, a friend introduced James to the Lydia Smith Sickle Cell Foundation, where a representative suggested she have her daughter Kendall tested to be a potential match for Kyle's bone marrow transplant.
Because Kyle's parents were not perfect matches, they could not be donors, James said.
"If a sibling has a sickle cell trait, then we might use that sibling potentially as the donor but ideally, a sibling that neither has sickle cell disease, nor the sickle cell trait, that's the best-case scenario," said Dr. Connie Piccone, pediatric hematology and oncology specialist at UH Rainbow Babies & Children's Hospital in Cleveland, Ohio. "In general, the best match for a child with any kind of disease is a brother or a sister. They're matched better genetically than we even have the capability of testing for."
In December 2014, James learned that her daughter Kendall, now 8, was a perfect match for the bone marrow transplant.
James said she explained the procedure in a "7-year-old's terms" and what it would mean for Kyle.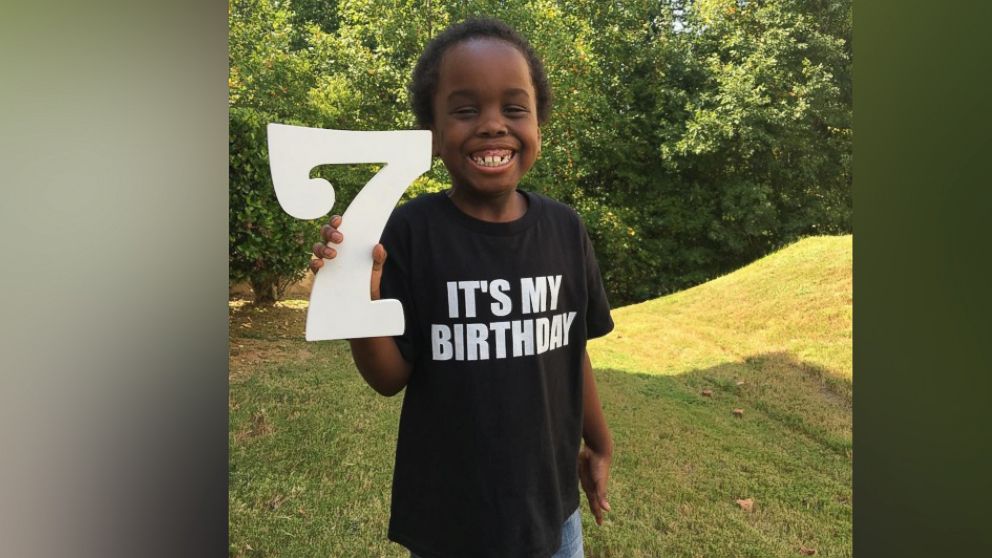 "Because she was with me a lot of times we had to go to the ER and she would see him getting hooked up to IVs and not feeling well, it would scare her," James said. "She was scared that she would lose her brother. Just being in the hospital would scare her. She asked, 'Will this stop him from going to the hospital so much?'
"I made it clear that it wasn't for sure, that it was something we would pray for and hope it would work out," she added. "And if it did, it would change his life completely. She was very excited to help her brother."
On Sept. 30, 2015, Kyle and Kendall underwent the transplant at Children's Healthcare of Atlanta Egelston in Druid Hills, Georgia.
Two months later, doctors informed James that Kyle was cured and officially sickle cell-free.
The family is currently celebrating Kyle being off his medications by vacationing in Mexico.
"He is doing amazingly well," James said. "Bouncing off the walls, we're at the park for hours ... it's a beautiful, beautiful thing. He's just happy. He's happy about life. Every time you turn around, he's saying it's his first time doing something sickle cell-free."
Kyle is now enjoying his karate lessons, and thanks to his clear bill of health, he now hopes to become a black belt, his mother said.