— -- Call it socialized medicine for the digital age. Figure 1, a new smart phone app lets doctors and other medical professionals from all over the world swap pictures and info about their cases.
The app as has been described as "Instagram for doctors," a phrase its founder and chief medical officer, Dr. Joshua Landy, doesn't think captures its intent.
"The task at hand is helping health care professions discuss complex cases that are both therapeutic and diagnostic," Landy said.
Launched in 2013, Figure 1 has been downloaded "hundreds of thousands of times," Landy said. Most users are board-certified physicians, medical students, registered nurses and other medical professionals whose credentials, Landy said, are verified through a stringent internal vetting system. Once cleared, they can post images and request help by asking for community feedback.
But anyone can download the free app for a voyeuristic peek at images like of a person with a branching pattern on the skin typical of a lightning strike or the rare image of an umbilical cord tied into two knots. You can also get a glimpse of amazing medical feats like a surgeon holding a tiny, beating heart just before he transplanted it into a 13-month-old with a congenital heart defect.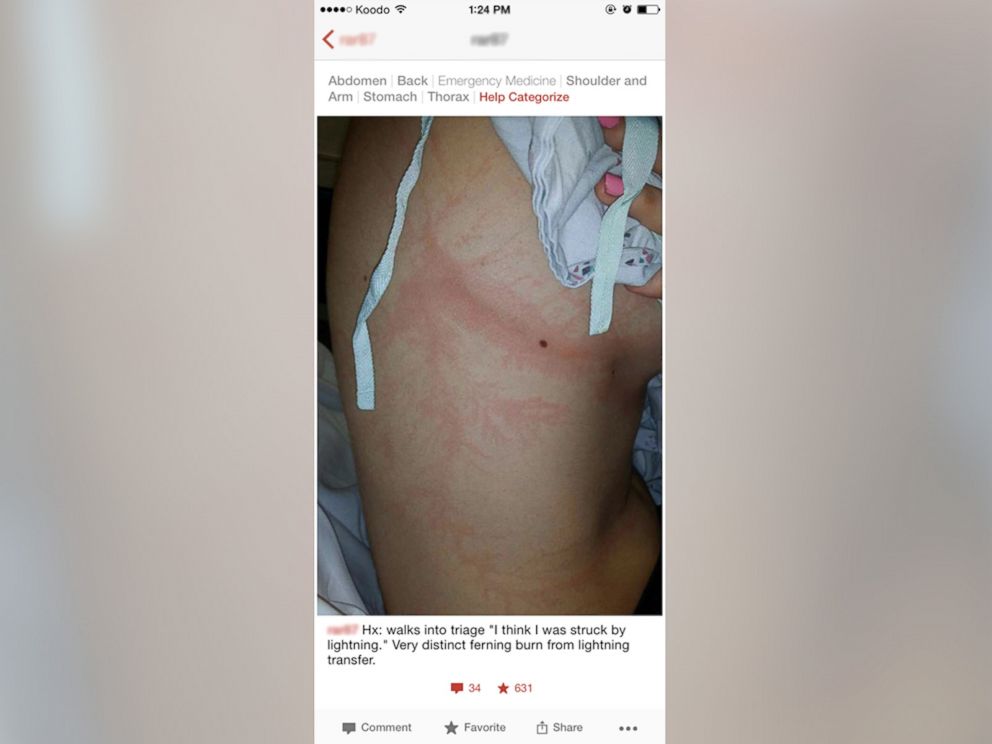 The medical community generally embraces the idea of image and info swapping, though its impact might be limited, said Dr. Peter Rasmussen, the medical director of distance health at Cleveland Clinic in Ohio.
"There's a small percentage of medicine that could be practiced using secure photo and video-sharing," Rasmussen said. "Any kind of app that would facilitate that would increase efficiencies and speed to care."
Landy said he came up with the idea for the app while, as an investigator at Stanford medical school, his research showed that his colleagues were already sharing images through text and email. Creating the app was his way of modernizing the meet-and-greet doctors have in the hallways of the hospital all the time when they stop to chat about a patient, seek some advice or get a second opinion on a challenging case.
To comply with legal patient privacy standards, Landy said that all images must be accompanied by appropriate consent from the patient. All identifying features must be blurred or blacked out, including tattoos and scars, which is why most of the images depict limbs, x-rays and MRIs -- but few faces.
As for liability that might result from a misdiagnosis, Landy stressed that the app is positioned as a tool for education and exchange of information. He said he hoped it would help health care become less fragmented.
"We are trying to leverage the newest versions of technology to benefit patients by helping their doctors connect," he said.