— -- Fred Nelis and Gordon Veldman consider themselves "organ brothers" because they each received an organ from the same donor.
They've known each other for more than a decade, but only learned of their mutual organ donor after their families bumped into each other in the waiting room at Spectrum Health System in Grand Rapids Michigan during their transplants.
"Fred's heart and my lungs spent 32 years in the same body, powering the person that owned them." said Veldman, 67. "And now, they're on separate missions in separate bodies. When we get together, we can bring them together to be close one more time. It may sound hokey, but to us, it's a very emotional thing."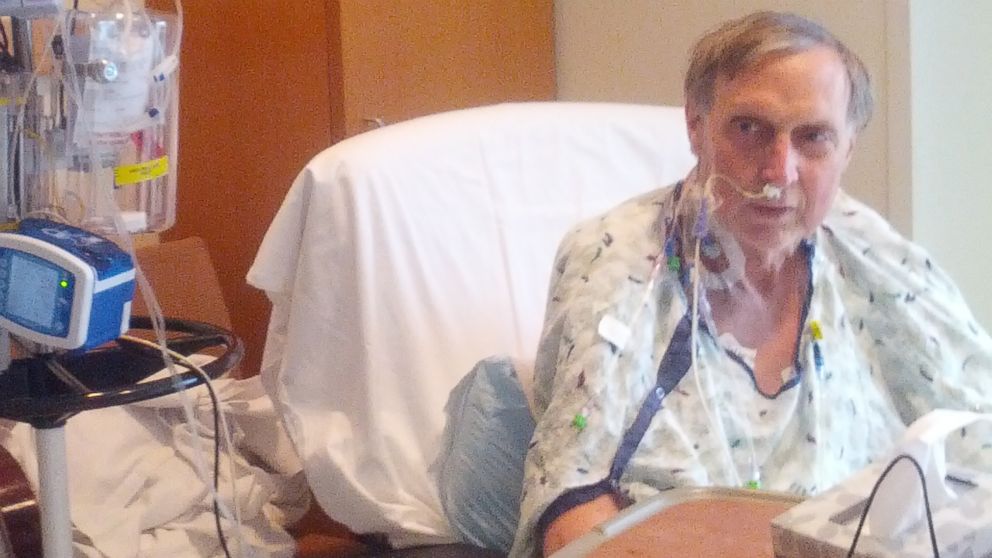 Veldman was diagnosed with a genetic disease in 2007 that by February 2014 had reduced his lungs to 15 percent capacity. He said he was gaunt, blue and couldn't walk more than 15 feet. Soon, he was listed for a lung transplant.
"When I would be talking to my friends before surgery, I could see in their eyes that they thought this was going to be the end of me talking with them," he said. "They knew there wasn't any time left for me."
Nelis, 60, was diagnosed with an idiopathic cardiomyopathy, a progressive heart disease that caused his heart to become enlarged, when he was 39. He was healthy enough to stay active and out of the hospital for nearly two more decades, but developed an irregular heartbeat a few years ago, sending him into declining health. After getting a blood clot in his left ventricular assist device and battling an abdominal infection, he was listed for a heart transplant in 2014.
But on June 18, they both got the call: doctors had found a match.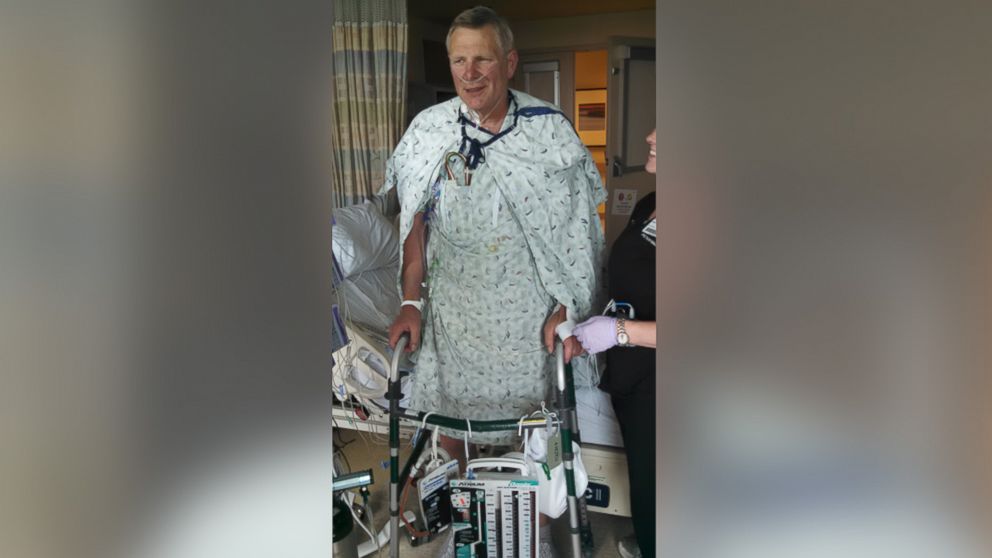 Soon after his lung transplant, Veldman's lungs were working at 96 percent capacity, he said. When he called to tell people the good news back home, they almost didn't recognize his voice. One friend -- Nelis' brother-in-law -- told Veldman he already knew about his lung transplant because he was in the waiting room for Nelis' heart transplant.
"That's our our saga of organ brothers started," Nelis said.
Now, Nelis and Veldman meet regularly because they share a special bond, Nelis said.
"We compare progress and bemoan ... how many medications we're on," Nelis said with a laugh.
They hope one day to meet their donor's family to say thank you. They say they're now among those who owe their lives to people who said "yes" to being organ donors.
There are currently 123,296 people on the organ transplant waiting list nationwide, according to the Organ Procurement and Transplantation Network. An average of 21 people die each day waiting for transplants, according to the organization.