What to know about hepatitis A, as California outbreak triggers state of emergency
The state's hepatitis A outbreak has infected at least 578 people, killed 18.
October 16, 2017, 3:06 PM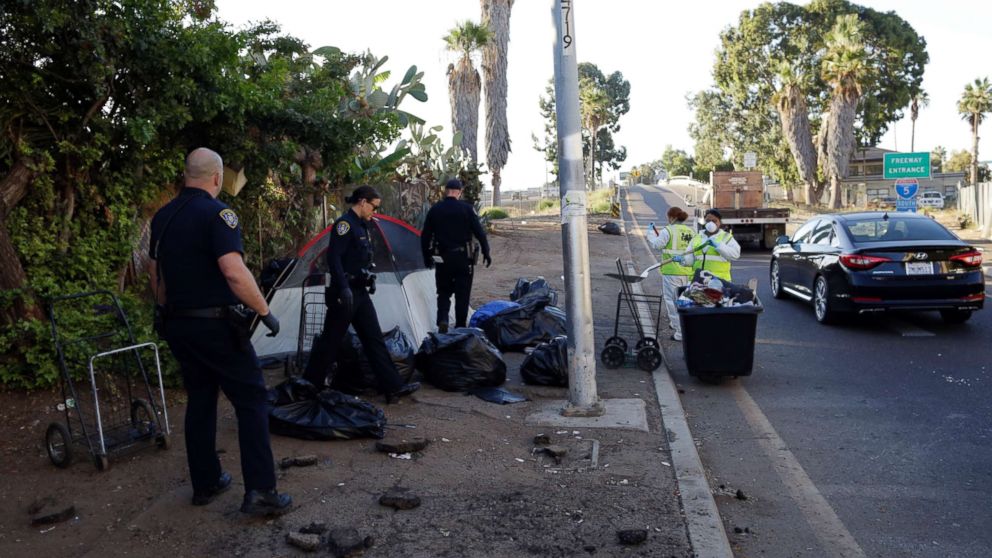 — -- As California finds itself in the grips of the largest person-to-person hepatitis A outbreak in more than two decades, health officials are taking emergency measures to curb the spread of the deadly disease.
On Friday, California Governor Jerry Brown declared a State of Emergency in light of the outbreak that has killed at least 18 people, hospitalized 386 and infected at least 578 in the state as of this past weekend, according to the California Department of Public Health (CDPH).
"This outbreak is different than any other we have seen in the United States in the past decade," said Dr. Matt Zahn, medical director of epidemiology at the Orange County Health Care Agency. "Previously, we have seen outbreaks that are food-borne, with a direct exposure to that food source. Ongoing person-to person spread is really not something we have seen in recent years."
Also unique about this outbreak is that the homeless population and illicit drug users are the hardest hit.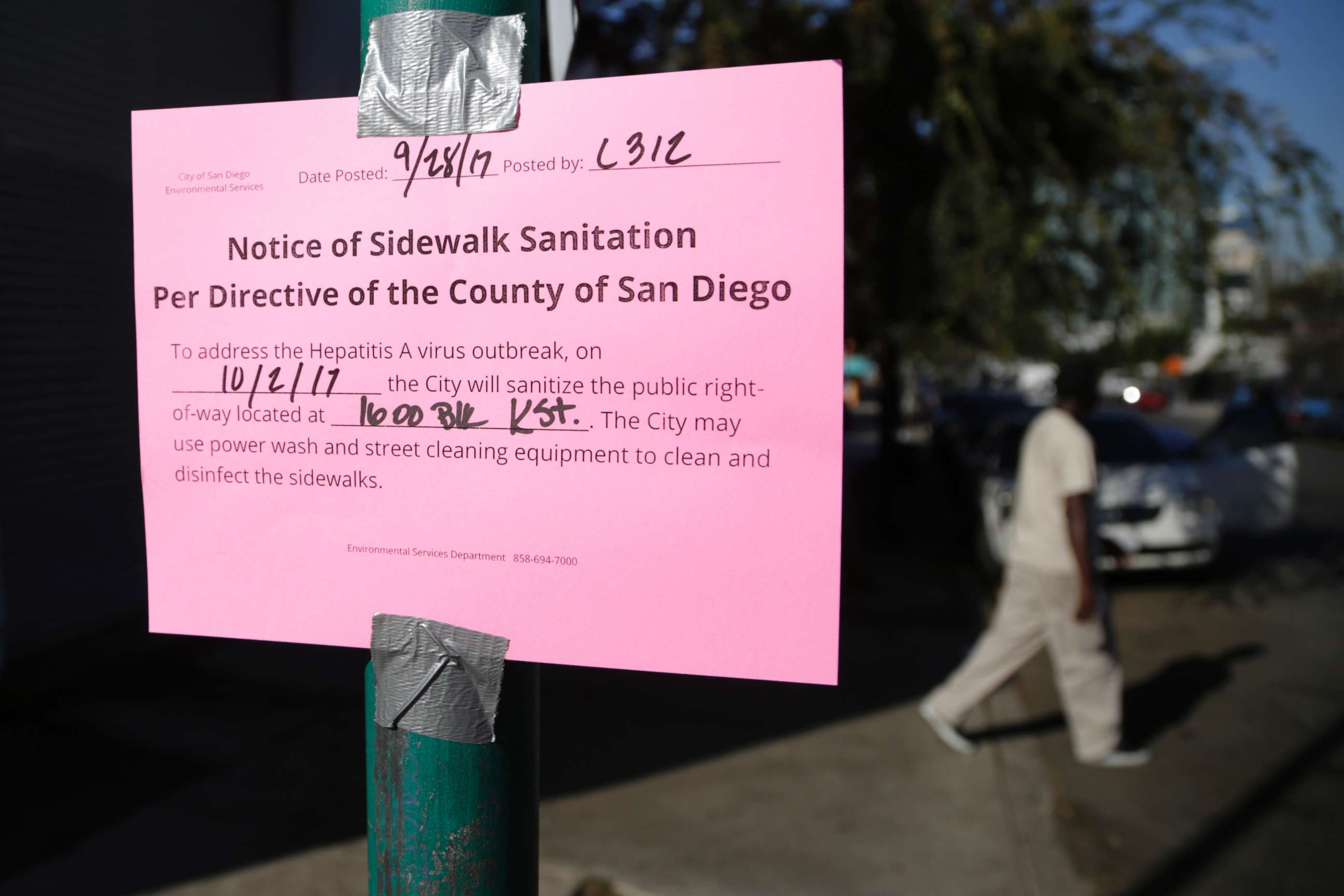 Hepatitis A is a vaccine-preventable disease, and the Governor's state of emergency proclamation has given the CDPH the authority to directly purchase vaccines from manufacturers in order to quickly distribute them to the community.
"The key is to bring the vaccination directly to the communities at risk," Zahn said. "This population is not easy to reach, so we make interventions to bring it to them. San Diego has done a marvelous job to have their staff go out to the homeless community, individual by individual, and offer the vaccine then and there."
The outbreaks are affecting multiple counties in California, with the San Diego Jurisdiction bearing 490 infected cases. Since early spring, more than 80,000 vaccine doses have been distributed to the public and some municipalities have purchased their own supplies. San Diego County said it has administered more than 68,500 vaccines since the outbreak began.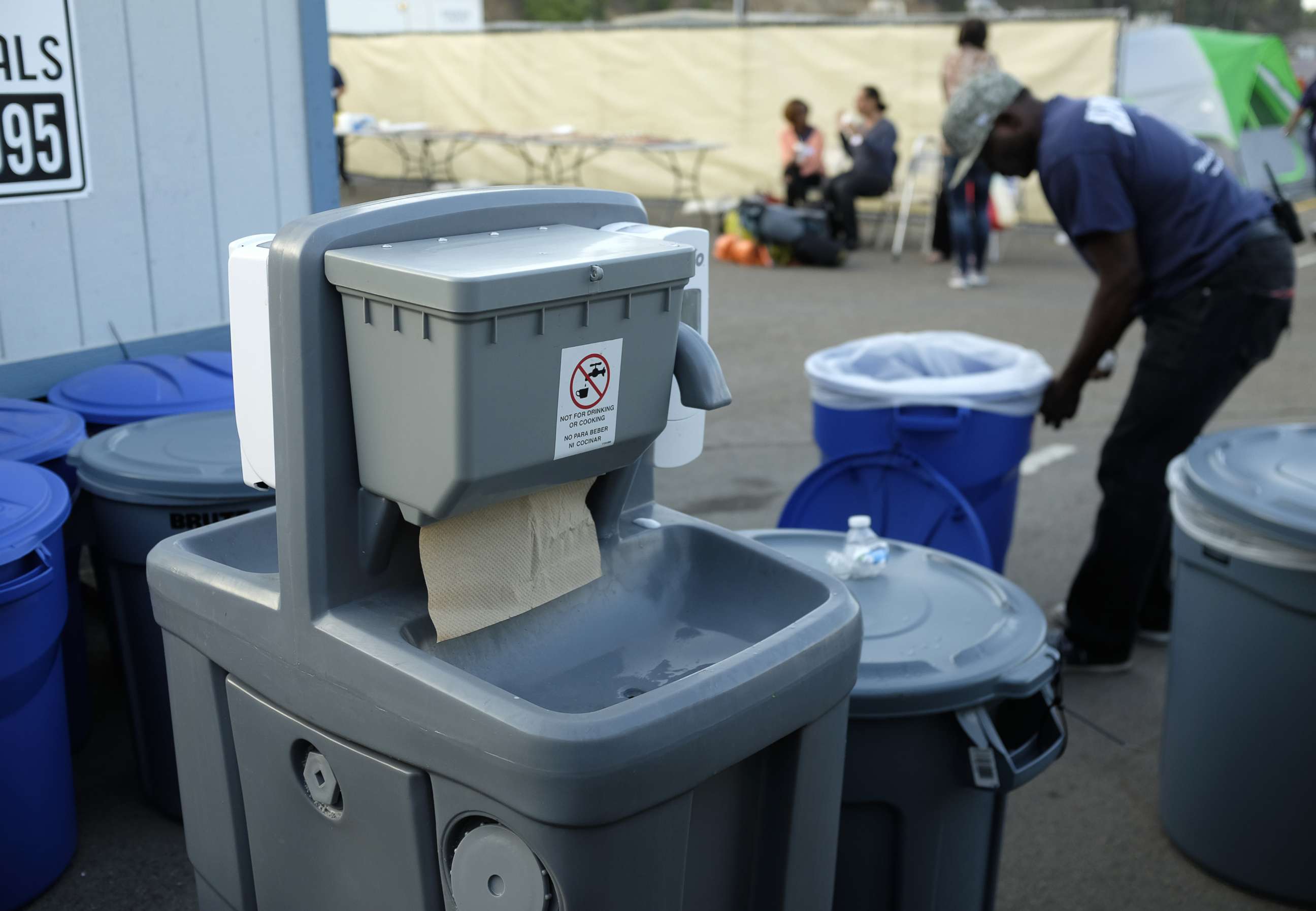 Sanitation and hygiene are other important aspects of controlling the spread of hepatitis A, which is spread through fecal matter. Since the outbreak began in the spring, more than 100 hand washing stations have been have been installed in the area, most of which are in the city of San Diego. The city is also power-washing areas affected public areas with bleach solutions and making public bathrooms more available in areas most frequented by the homeless.
Below are answers to commonly asked questions about this disease.
How is Hepatitis A spread?
Since this virus spreads through the feces, outbreaks are most commonly seen in the presence of unsanitary conditions or behaviors. Food workers can spread the virus if they do not properly wash their hands after using the bathroom and caregivers can transmit the virus after changing the diaper of an infected baby.
Hepatitis A can spread by simply touching objects, or through contaminated food or drinks. People may also be infected by eating uncooked food that has been contaminated, sexual contact with an infected person and travel to a country where Hepatitis A is common. The virus can be spread to others before any symptoms are apparent.
What are symptoms of Hepatitis A?
The hepatitis A virus causes inflammation of the liver. Symptoms of infection include fever, fatigue, abdominal pain, nausea and vomiting. Yellowing of the skin and eyes, also know has jaundice, is also a possible symptom of this virus.
Hepatitis A is an acute infection, with symptoms persisting for up to two months; rare cases may last longer. The virus does not typically lead to chronic infection or death, but it can prove fatal to those with compromised livers or immune systems.
How to protect against the virus
The best way to prevent getting Hepatitis A is through vaccination, given in a two-dose series, according to the U.S. Centers for Disease Control (CDC).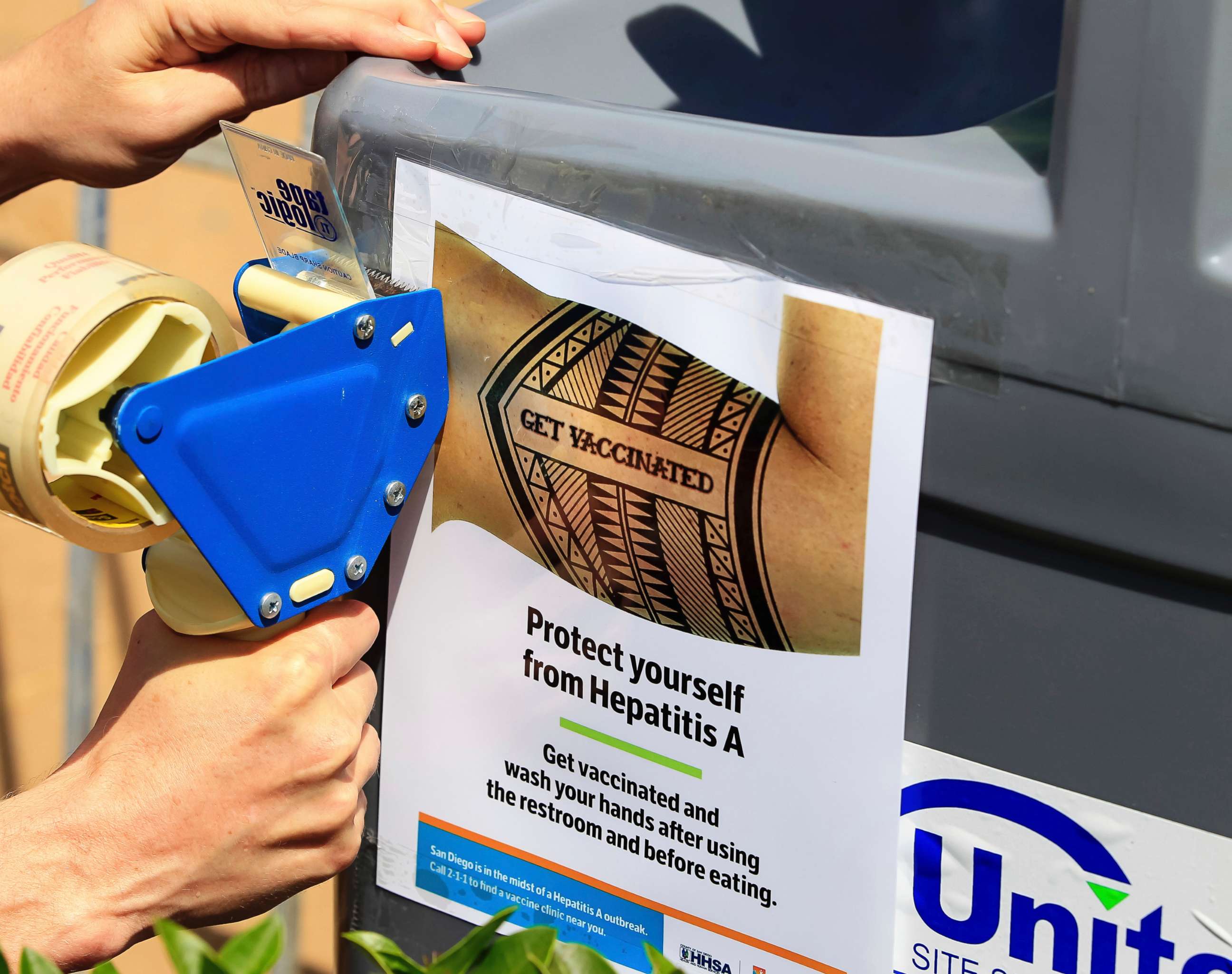 The vaccine is especially recommended for those at particularly increased risk, such as people with chronic liver disease, blood clotting disorders, men who have sex with men, those traveling to areas known to have the virus, such as parts of Africa and Asia, and those who could be in direct contact with people infected with hepatitis A, like health care workers.
The virus can live for months outside of the body on objects and surfaces, according to the CDC, and it can be difficult to kill.
"Hepatitis A is a hardy virus, and can certainly stay on surfaces and in the environment [for a long time]," Zahn said. Importantly, most waterless hand sanitizers and some household cleaners are not effective in destroying the virus. So when it comes to preventing spread, washing hands thoroughly and regularly with soap and water is the best bet. Using bleach-based cleaning products is the most effective to clean surfaces in a way that eliminates the hepatitis A virus.
ABC News' Christopher Donato and Bianca Seidman contributed to this report.