How Two Hospitals Are Taking 'Food as Medicine' to Heart
Hospitals raise their own produce for healthier patients and communities.
December 22, 2014, 12:35 PM
— -- St. Joseph's Hospital in Ann Arbor, Michigan, hosts a farmers market every Wednesday in its main lobby featuring produce gown on the hospital's 25-acre farm.
The land used for the farm was a hospital lawn until 2010 when a horse-drawn plow broke ground on the first 4 acres. The farm, now known as "The Farm at St. Joe's," has since expanded to include three large "hoop houses," greenhouse-like structures that provide seasonal produce for the market -- as well as patient meals, the hospital's cafeteria and local food banks -- all year long.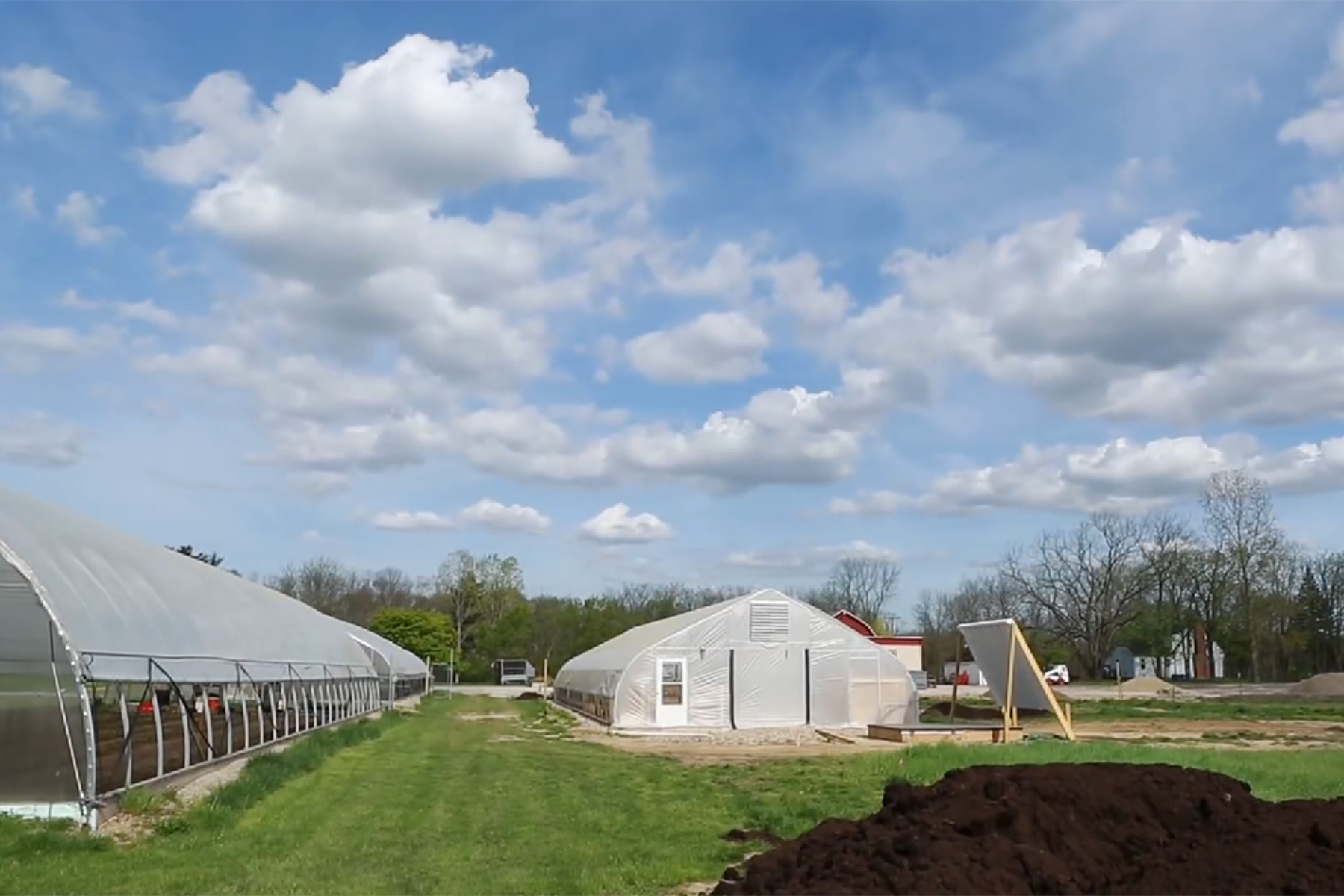 "We began the farm in response to health of the community and the health of our own 6,000 hospital workers," said Rob Casalou, president and CEO of St. Joseph Mercy Ann Arbor and Livingston hospitals, which are located in Michigan.
Casalou said the farm grows "anything you'd find at your local grocery," including tomatoes, potatoes and kale. They even keep bees to produce their own honey.
A few years ago, the hospital made one of the hoop houses disability-friendly by widening the aisles and raising up the planter boxes to make it easier for a person in a wheelchair to work the soil, Casalou said.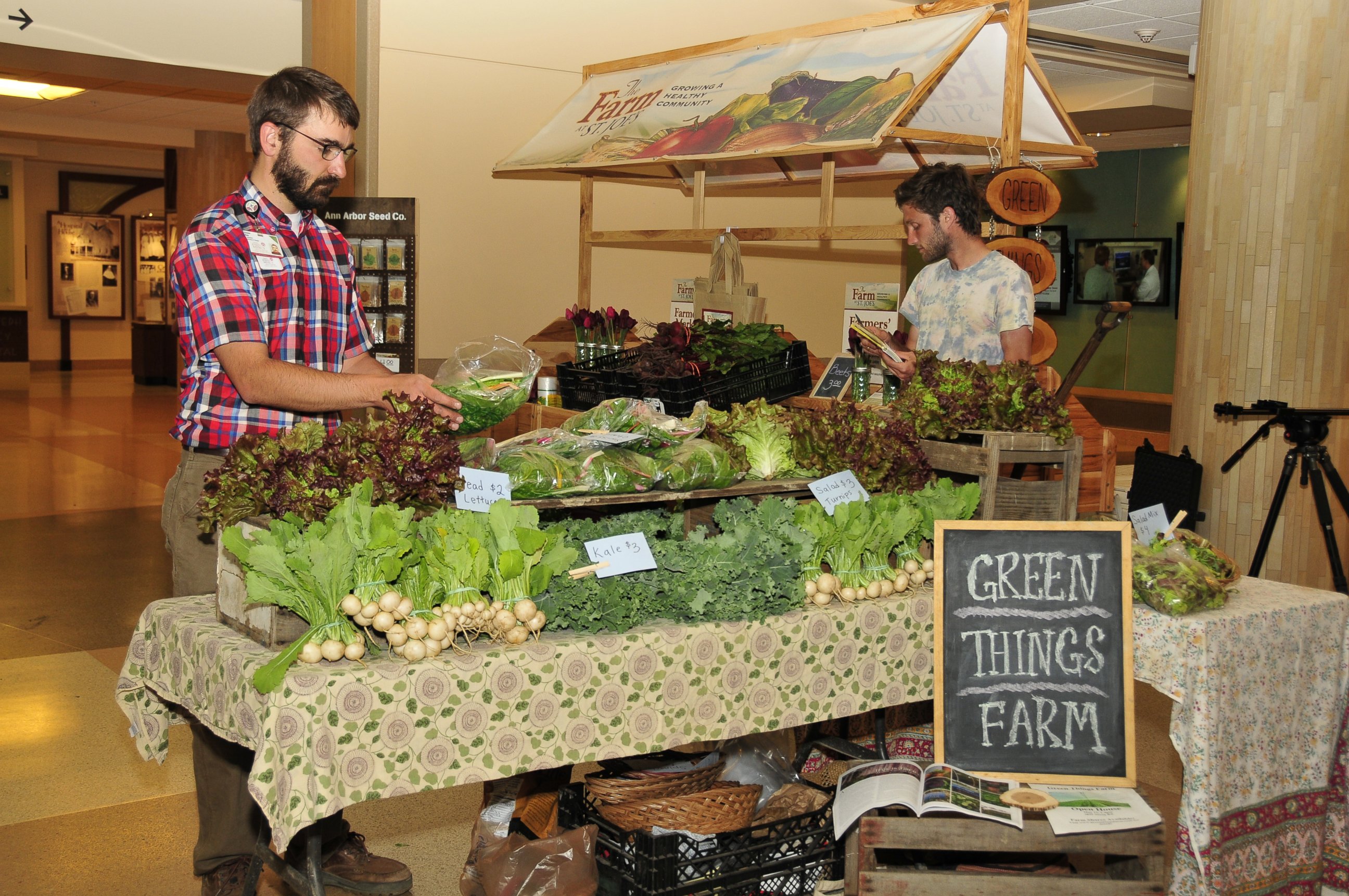 An exercise bike pumps water to irrigate the plants so patients with neurological disorders from the hospital and the nearby Eisenhower Center can water plants by pedaling away.
Across the country in Long Island, New York, Stony Brook Medicine has also embraced the idea of "farm to bedside." Iman Marghoob, a registered dietician and horticultural specialist in charge of the hospital's 4,000-square-foot rooftop garden, said the project is just as important for educating staff, patients and students as it is for providing seasonal vegetables and herbs.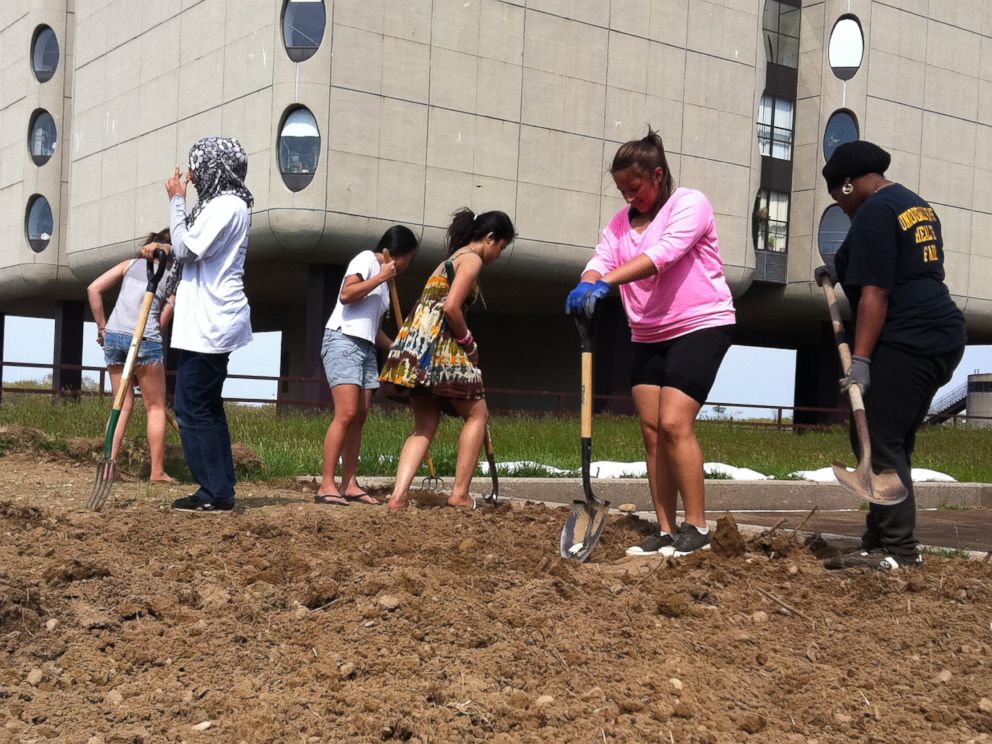 "It is a big teaching tool for agricultural education on Long Island, which is lacking in this part of the state," she said.
Stony Brook's farm project has been so well received, it has been granted a face-lift to make it larger and expand its irrigation system. Marghoob said she hopes to add berries and other perennials to the menu next year.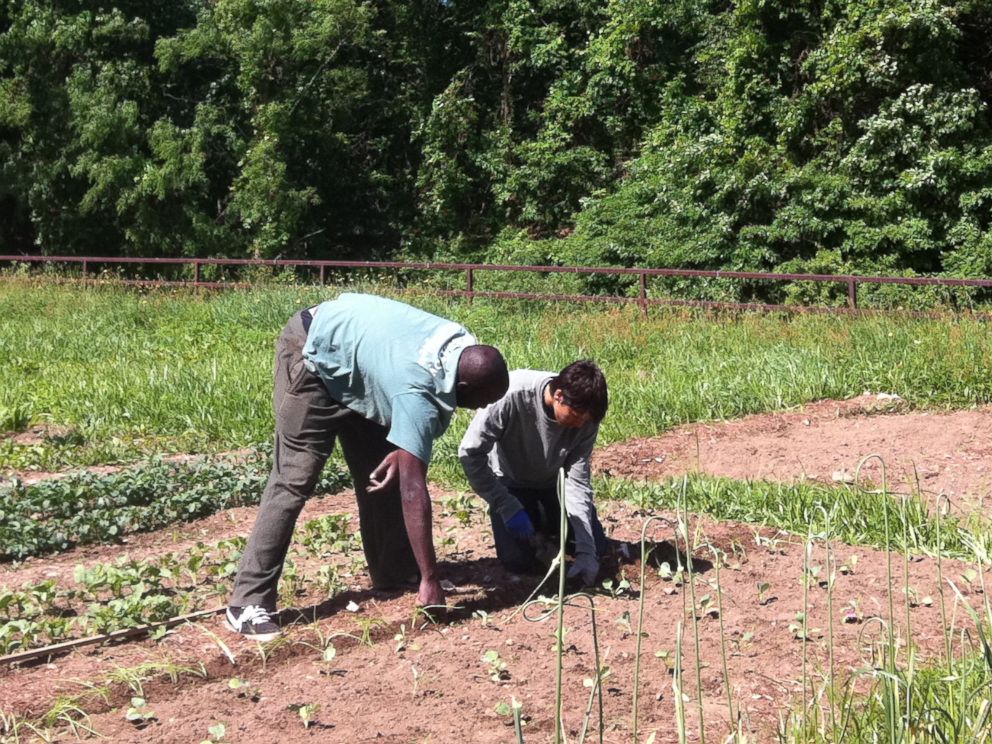 Casalou noted that his hospital's farm has already grown more than 16,000 pounds of produce and has donated about a third of that to families in need.
"We wanted to make sure we were getting fresh produce to those who might not be able to afford it. That's a big part of our community outreach," he said.