— -- As Hurricane Matthew continues to churn just off the coast of Florida, nearly all hospitals throughout the state remain open and ready to help those injured or sick during the storm, according to authorities.
While injuries such as lacerations, blunt-force trauma and concussions might be expected during a hurricane, these big storms can also increase the risk for a host of health conditions that may not be so obvious, such as heart attacks, carbon monoxide poisoning and skin infections.
Emergency room doctors at the University of Miami Hospital are not only ready to treat patients for injuries from winds and rain, but also for serious cardiac events, according to University of Miami Hospital Chief Operating Officer Kymberlee Manni.
"Anytime you get people get stressed, the risk of heart attack and stroke" goes up, Manni told ABC News on Thursday as the hospital geared up to deal with Hurricane Matthew. Studies of past hurricanes have found that heart attack risk and stroke risk goes up in the days, weeks and sometimes years after a major storm.
After Superstorm Sandy came ashore in New Jersey and New York, researchers found the incidence of heart attacks appeared to increase, according to a 2014 study published in Mayo Clinic Proceedings. They found that heart attacks in areas most affected by the storm increased 22 percent in the two weeks after the storm compared to the two weeks prior. There was 31 percent increase in the 30-day mortality rate after a heart attack, the study found.
Researchers also saw a 7 percent increase in the incidence of stroke but found no difference in mortality after the storm. Another study published in the Journal of the American Heart Association found a three-fold increase in heart attack six years after Hurricane Katrina hit New Orleans.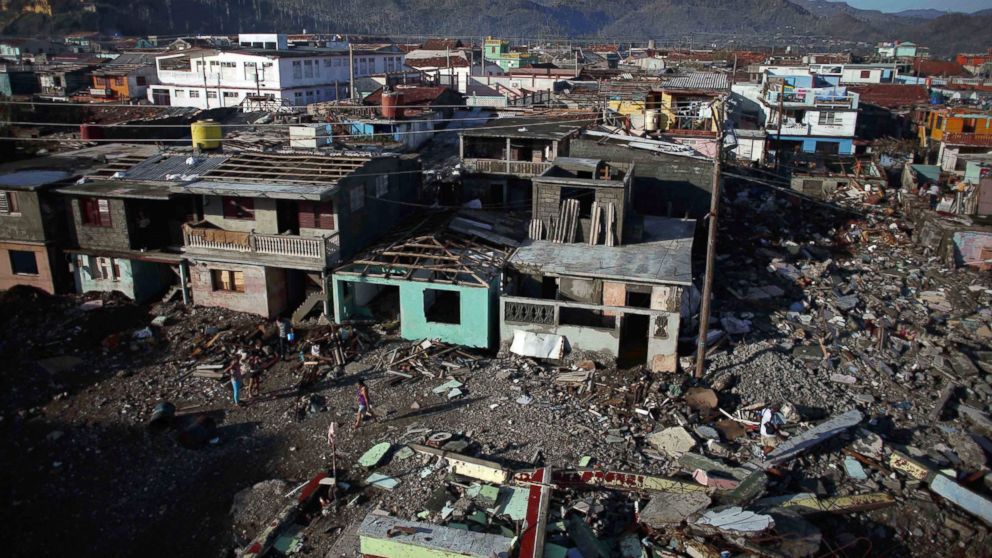 Mary Casey-Lockyear, senior associate for Disaster Health Services at the national headquarters of the American Red Cross, said it's key for residents with cardiac problems to try and remain stress-free as much as possible during the storm and to not overexert themselves.
"In a snowstorm, people think 'I have to shovel the snow,'" Casey-Lockyear said. "In this storm, [people think] 'I have to get this big branches off the roof. Get the young neighbor to do it."
As the storm knocks out power and residents start to rely on generators, the risk of carbon monoxide poisoning also increases.
The Florida Department of Health studied how often people reported carbon monoxide poisoning before and after major storms and found the rate of people visiting the emergency room due to carbon monoxide poisoning "was significantly greater" after major storms. In 2005, the U.S. Centers for Disease Control and Prevention found that gas-powered generators were an "important cause" of hurricane-related injury and death, even though they are "not perceived as an important health problem by the public."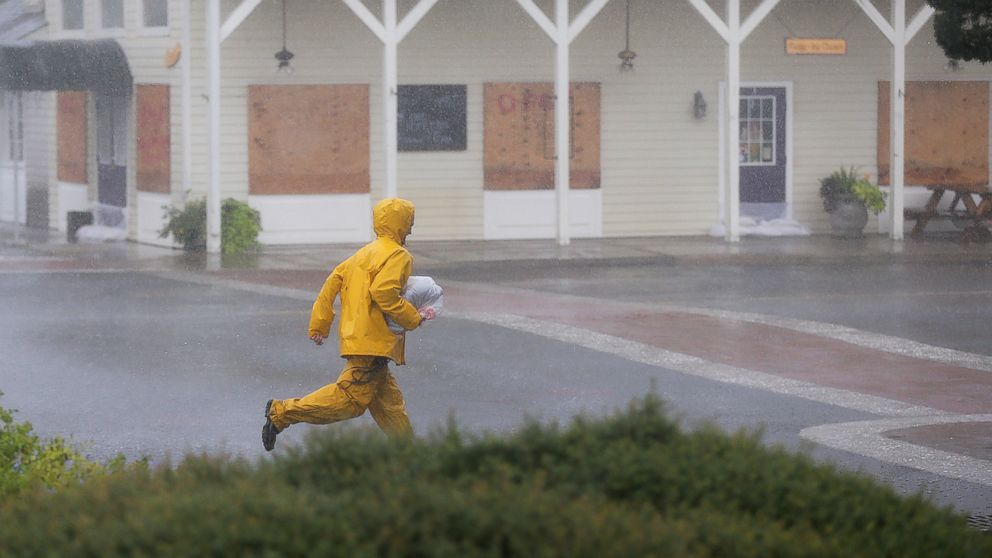 Driving rain and rising waters can be a serious problem for people stuck in the storm due to the increased risk of infection. Skin fungal infections can develop due to prolonged exposure to a wet environment and contaminated water can cause people to develop MRSA (methicillin resistant staph aureus) if they have open wounds, according to a 2005 CDC report that examined the health effects of Hurricane Katrina.
Some hurricane-related injuries can happen even before the storm hits.
University of Miami Hospital CEO Michael Gittelman told ABC News on Thursday that approximately "a few dozen" people had been taken to the ER for eye injuries after they were injured as they boarded up windows and homes before the storm arrived in Florida.
"We've been encouraging people to wear safety glasses as they put up shutters and hammering," Gittelman said.