— -- A husband's list of all the reasons why he loves his wife who is battling depression and anxiety is gaining attention online and sparking a discussion about mental health awareness and stigma.
The photo, originally posted to Imgur by Molly Murphy, the California woman whom the list is about, had nearly 1 million views as of this afternoon.
The list included things like: "Small animals make her cry," "She has experienced severe tragedy yet is the most optimistic person about humanity I know" and "Without realizing it, she makes me want to do more for her than I have ever wanted to do for anyone."
"I'm not saying mental illness is cured by nice words on a mirror," Murphy wrote on Imgur. "In fact, it takes professional care, love, empathy, sometimes even medication just to cope. Many people struggle with it mental illness - more than we probably even realize. And instead of showing them hate or anger when they act out, show them kindness and remind them things can and WILL get better. Everyone needs a little help sometimes."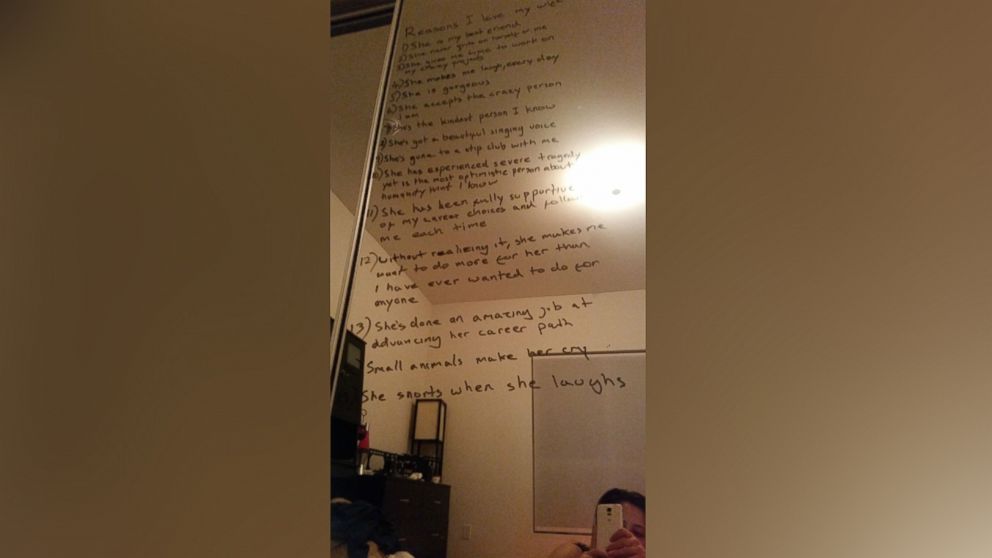 Even more incredible than the sweet list is the story behind it.
Murphy told ABC News today that she and her husband, Tim Murphy, had been newlywed and living in San Francisco, but Tim recently got a new job in Los Angeles, so the two of them had been spending the past few months apart. The exception was on weekends when Tim would buy Molly tickets to come see him because she "wasn't doing very well," she said.
However, Molly Murphy decided to fly down to Los Angeles this past Monday after leaving work because she said she was "overwhelmed by depression and anxiety" and recent trauma, including the death of a friend.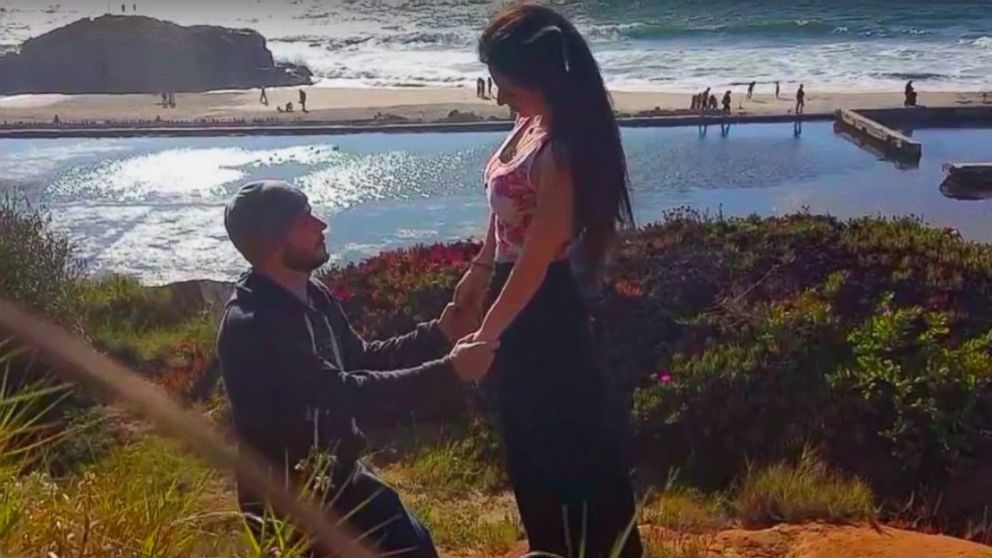 "I just felt like I needed to take at least that day off to get myself together because I was falling apart at the seems," she said. "So just like a movie, I showed up at the airport, asked for a seat on the next flight, got home and ran into my apartment and laid down in my bed."
When she turned around to the mirror next to their bed, she said she was brought to tears by the list her husband made.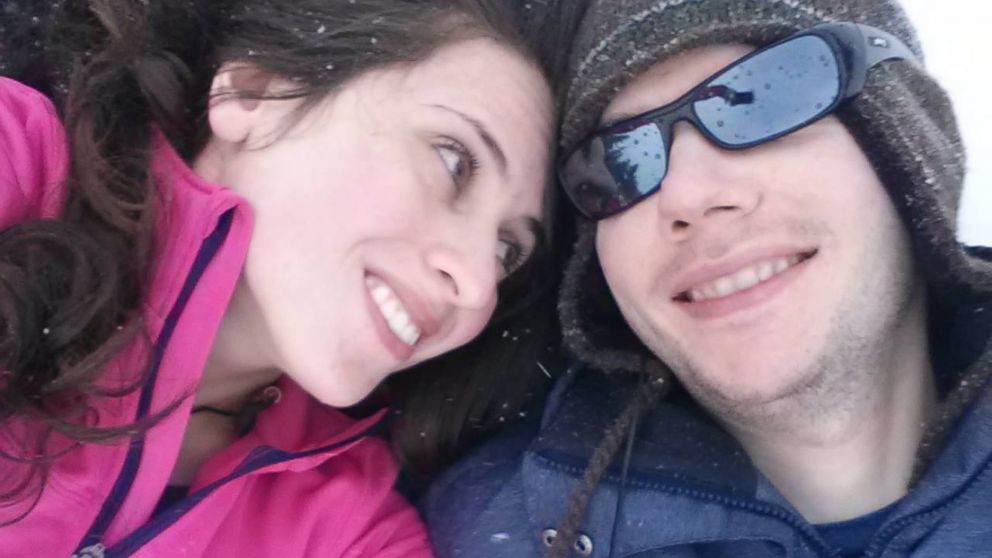 "I was overcome," she said. "We had been going through so many trials and tribulations so early in our marriage, and just for him to find the time and love to write all those kind and loving words for me. I thought, 'This is just like a love story in a movie. It was perfection.'"
Murphy added that when her husband came back later that night, he was actually disappointed because he had planned on filling the whole mirror up with more reasons throughout the week before her scheduled arrival this weekend.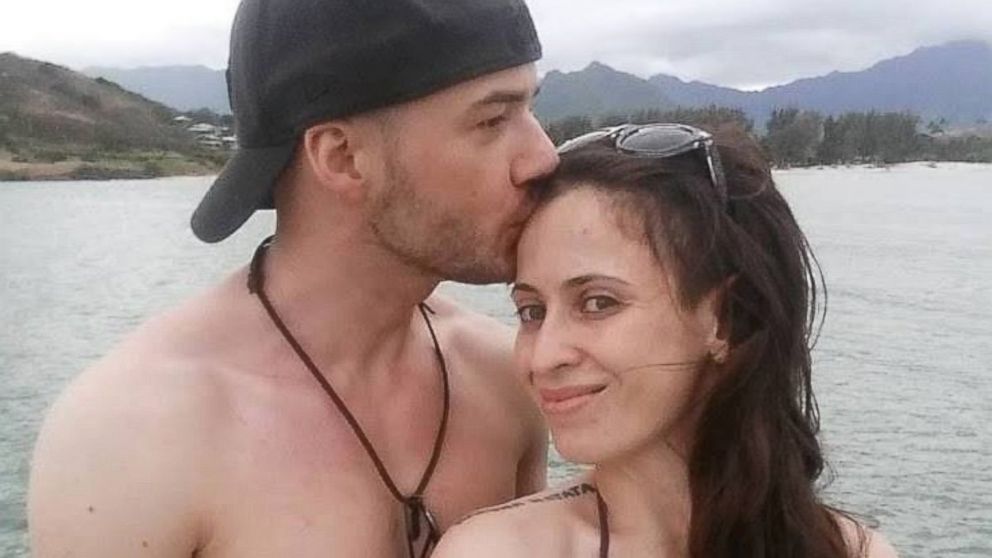 "To see that this was what he chose to do when I wasn't there -- that he's not out partying or relieved I'm away -- to know he was sitting there thinking of me and wanting to brighten my day and know when I get into town, I just can't," she said.
Murphy added that she hopes the post will help spread more awareness about mental health and end the stigma against illnesses like depression and anxiety, which are often dismissed as something "just in your head" or "something you can easily control."
"I'm still struggling, but I'm glad I have my other half to help me make it through," Murphy wrote at the end of her Imgur post. "It may just be a few words on my mirror, but I'll look at them when I wake up and know I'm not alone. I'll know I have my bestfriend, my co-pilot in life to help guide me through."