Indiana MERS Patient Still Isolated, Improving
The patient had been working in Saudi Arabia.
May 5, 2014— -- The first person in the U.S. known to be infected with the deadly MERS virus is in good condition and showing signs of improvement at an Indiana hospital, health officials said today.
5 Things to Know About the MERS Virus Now That It's Here
The patient, a man whose name has not been released, is still in isolation at Community Hospital in Munster, Indiana. He had been working as a healthcare provider in Saudi Arabia, where at least 414 people have contracted the SARS-like virus and 115 have died.
"We are pleased the patient is improving and no other cases have been identified at this time," hospital CEO Don Fesko said in a statement, adding that the hospital is working closely with the U.S. Centers for Disease Control and Prevention and the Indiana State Department of Health.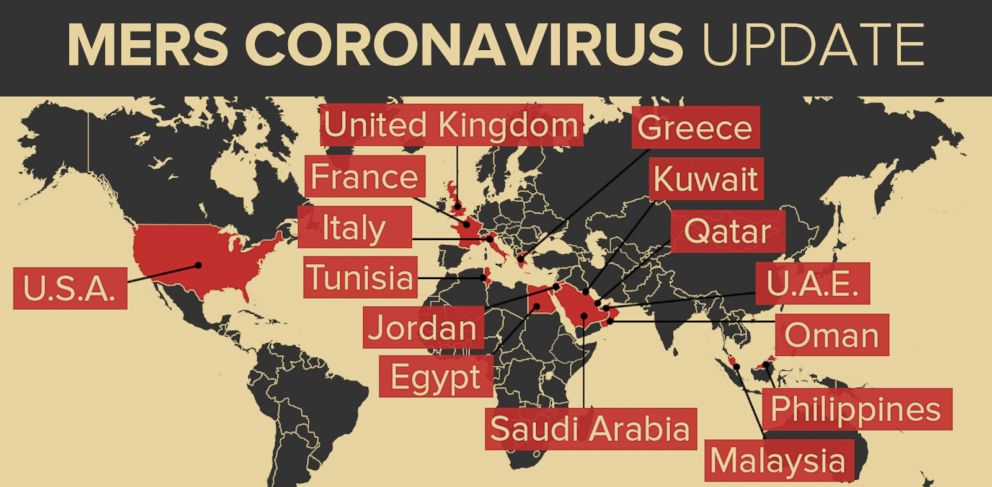 CDC officials announced the country's first MERS case Friday, four days after the patient was hospitalized with a fever, cough and shortness of breath. The man had flown from Saudi Arabia to London and then Chicago before traveling by bus to Indiana.
"Although we didn't know where it would happen, we're not surprised that [the MERS virus] came to the United States," CDC epidemiologist Dr. Daniel Feikin said at a media briefing today. "We know that infectious diseases do not respect boundaries."
Roughly 50 hospital workers who had contact with the man early on have also been placed in home isolation and will be monitored for signs of the infection out of "an abundance of caution" for two weeks, according to the CDC. So far all of them have tested negative for the virus.
Health officials said that MERS is thought to spread through close contact with an infected person, and stressed that the general public need not worry about the virus.
Roughly one-third of the people known to have contracted the MERS virus have died from it, according to data from the World Health Organization. Most of the fatal cases have involved the elderly and people with pre-existing medical conditions.
Find out how to protect yourself from MERS.