Man Saved After Heart Stops in Middle of Highway
Teenager, state trooper and passing nurse save man's life on highway.
— -- Patrick Roark has a lot to be thankful for. His heart stopped while he was driving on Iowa's most crowded highway and he survived, thanks to his teenage son, a state trooper and a passing nurse.
Roark, 57, told ABC News he knows of no underlying health conditions he may have had, but he remembers not feeling well last Sunday when he was driving home after taking his 15-year-old son to look at cars in Wisconsin.
"Next thing I knew, of course, I was in the ambulance being taken to the hospital," Roark, of Edmond, Oklahoma, said, adding that he's awaiting test results to find out whether he had a seizure or a heart attack or something else.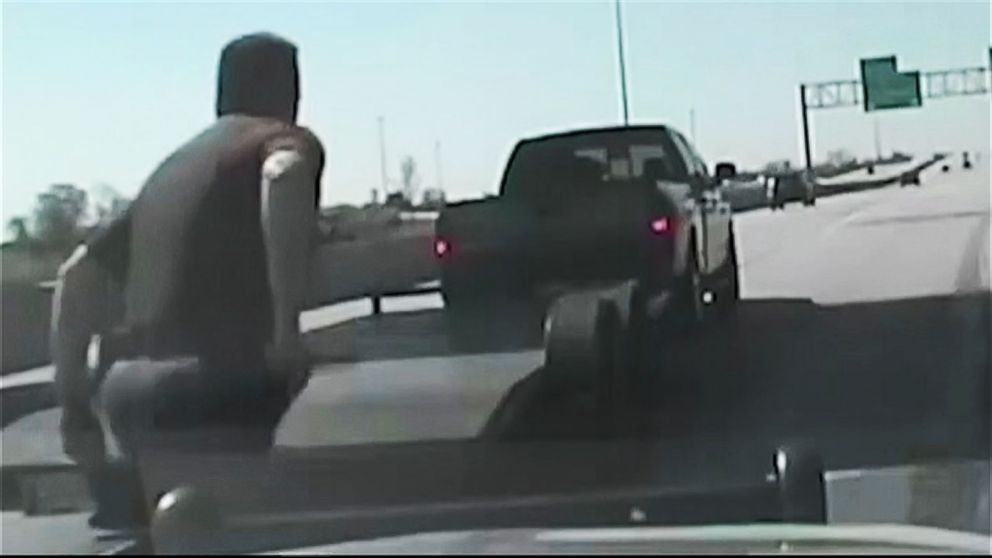 Iowa State Trooper Tracy Bohlen told ABC News he was in his police cruiser when he noticed a Dodge truck was stopped in the middle of the road but the engine still revving. He didn't know it at the time, but Roark had lost consciousness, and his son was in the back seat watching a movie.
Bohlen watched as the truck took off, and a body moved into the front seat. He followed, concerned that a fight had broken out and would endanger other drivers, he said.
"It comes to abrupt stop, and I'm thinking the worst," Bohlen said. "I go up there around to the passenger side door. I see that the boy is frantic. He opens the door and yells, 'Dad is having heart attack.' For a split second, I see his dad convulsing, seizing, stiff as a board."
Then, Roark went limp, Bohlen said. Bohlen rubbed Roark's sternum and felt for a pulse, but he couldn't find one.
So, Bohlen pulled Roark out of the car and began doing CPR, he said. Worrying he would be hit by a car, he looked up. Traffic had stopped, he said.
Once he found a pulse, a passing nurse, Jane McCurdy, whose husband happened to be a retired state trooper, rushed over to help. In Bohlen's dash cam video, she's heard yelling Roark's name.
"[It was] just instinctual. It was a no brainer," McCurdy told ABC's Oklahoma City affiliate KOCO. "People help people, that's what it is all about."