— -- When doctors told the family of Denniya Rawls this week that the 7-month-old would be discharged from the hospital, one relative yelled out, "Thank you, Jesus."
Denniya had spent more than 100 days at Cleveland Clinic Children's in Ohio, where she underwent a bone marrow transplant, when she was finally sent home on Thursday.
"We wanted to be able to bring her home and get back to raising our daughter and enjoying those moments when you have a healthy baby," Denniya's mom, Robin Rawls, told ABC News. "It's a blessing to have my family back together."
Denniya was transferred to the hospital's intensive care unit in March at just 3 months of age.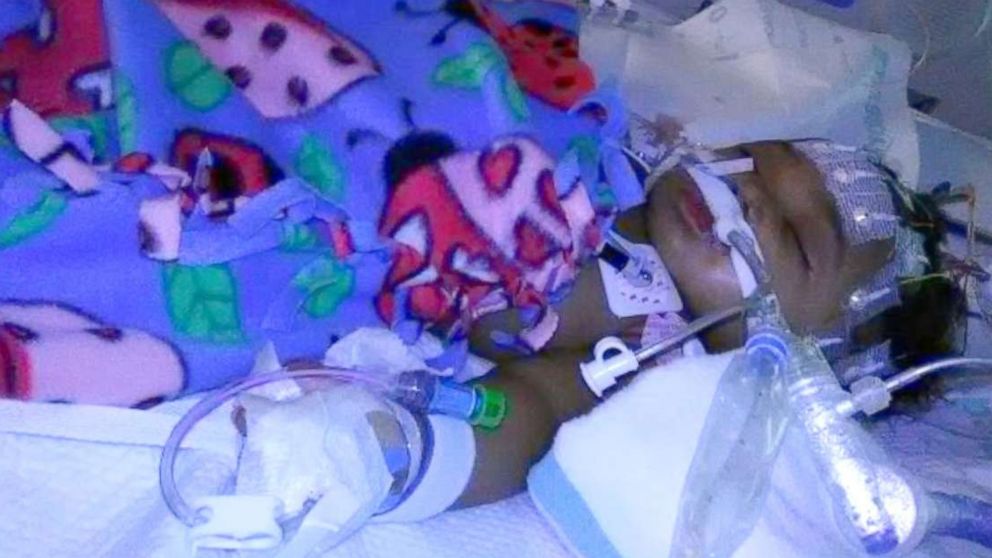 "She was perfectly fine. She was growing and her weight was perfect, until she got a fever," said Rawls.
Denniya, whose stomach was so distended she had difficulty breathing, was first diagnosed with liver and respiratory failure and then a severe blood disorder, according to Cleveland Clinic's Dr. Rabi Hanna.
Hanna diagnosed Denniya with a rare form of hemophagocytic lymphohistiocytosis (HLH), where the body makes too many activated immune cells, according to the National Institutes of Health.
"It's extremely rare to see a patient with this type of mutation who is this young," Hanna told ABC News. "Less than one in 5 million kids who would have this mutation."
Denniya's parents, Robin and Dennard Rawls, were by her side night and day as she underwent chemotherapy and prepared for the bone marrow transplant doctors told them their daughter needed to live.
"It was horrible because we couldn't help her," said Dennard Rawls. "There was nothing we could do and then to watch our baby deteriorate from the inside out, it was hard."
After weeks on the bone marrow donor waiting list, the Rawlses were told by Hanna an anonymous donor was a perfect match for their daughter.
"That was like a blessing, a miracle," said Robin Rawls.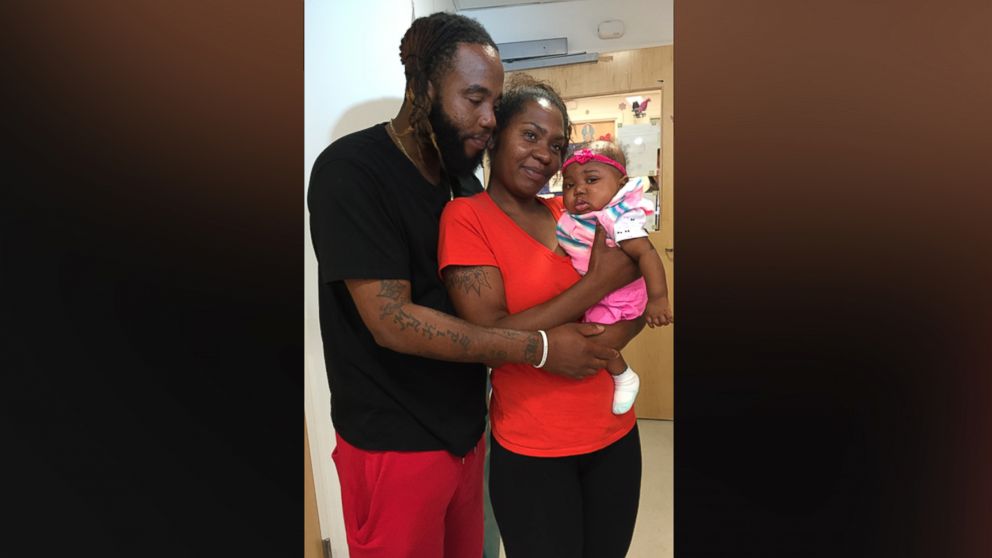 Hanna said the moment he told the Rawls the news, he saw, for the first time, "some light from their eyes."
Denniya successfully underwent the transplant in mid-June and never lost her personality through it all, according to her parents and medical team.
"She is a very happy baby and very calm and kind of sassy," one of Denniya's nurses, Laurie Money, said, laughing. "When we'd go in, she'd pull her blanket above her eyes and if you'd pull it down she'd pull it back up and give you this look where we thought, 'Oh we're lucky she can't talk yet to hear what she's' saying about us.'"
Denniya is on medication and will continue to be closely monitored but is expected to live a normal life.
"It is amazing she recovered like this," Hanna said. "She has spent more time in her life inside the hospital than outside the hospital."
He continued, "You work hard for the chance to have a kid fight and have a chance at life so I'm very excited our team was able to give a chance to Denniya that chance. She'll go to school and maybe one day she'll graduate and even become a doctor maybe."
Robin and Dennard Rawls said they are looking forward to both their daughter's future and hopefully a time they can thank the donor who saved her life.
"Words really can't explain it. I'm so grateful," Dennard Rawls said. "[Donating marrow] is a painful process so for [the donor] to endure that for our daughter, we can never repay [the donor].
He added, "I would love to shake the person's hand who saved my daughter's life."