Jan. 21, 2014— -- After a hysterectomy at the age of 25 and months of grueling chemotherapy, plus-sized pin-up model Elly Mayday is changing the way ordinary women view themselves.
She called herself "the curvy Canadian" with measurements of 34-29-44, but since battling a rare form of ovarian cancer, Mayday is 40 pounds thinner but still modeling -- bald head, scars and all.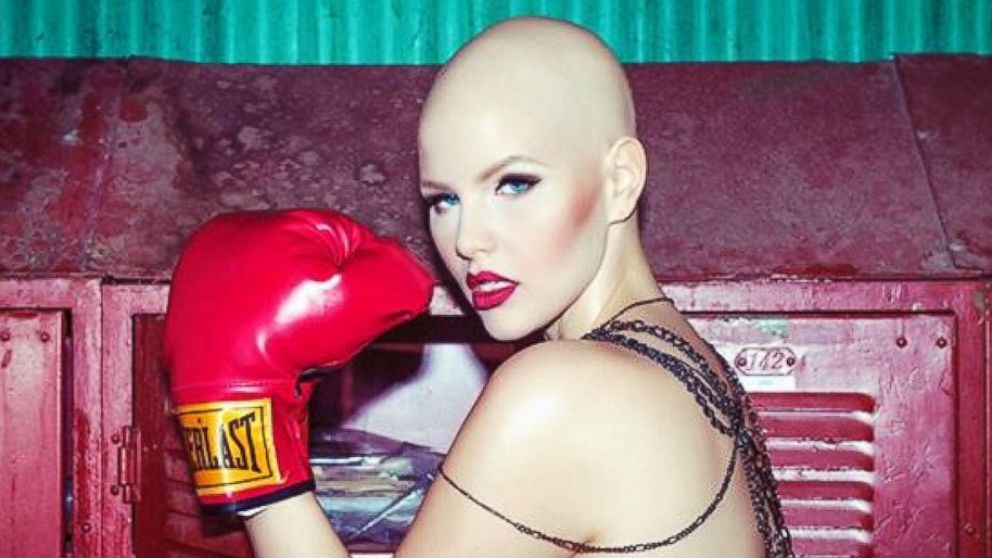 The daughter of a Saskatchewan farmer, she moved to Vancouver to work as a flight attendant for Sun Wing, a charter airline, before becoming a model. Just as she was ready to be signed with modeling agencies in New York and Los Angeles in 2013, she was diagnosed with cancer.
Mayday has serous carcinoma, a rare form of cancer that is usually seen in post-menopausal women. This week, she is undergoing more surgery to remove one of the last tumors and hot chemotherapy treatment, where organs are bathed in hot poison. Her family, who have been by Mayday's side, are hopeful.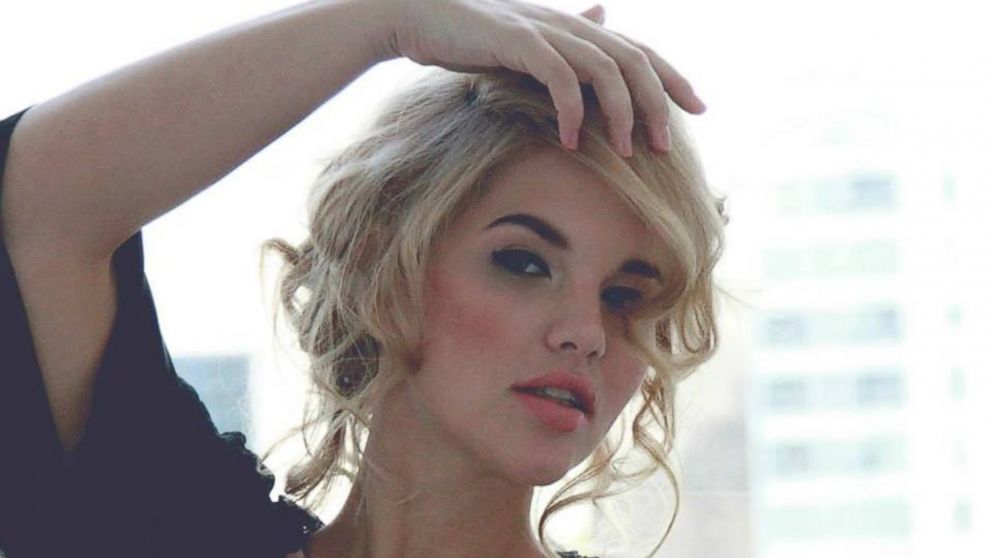 For the last year, she has been the star model for a Vancouver company, Forever Yours Lingerie, which sells lacy undergarments -- from a B cup to K cup -- for women of all sizes.
"Elly is awesome and fun and bubbly and light-hearted and doesn't take anything super seriously," Sonya Jenkins, co-founder of Forever Yours Lingerie, told ABCNews.com. "And she is an incredibly hard worker."
Jenkins and Mayday began working together on a Valentine's Day lingerie shoot in 2013.
"At the time, she was a size 14 and had a nice bust and a small waist and big, full hips and behind," she said. "We wanted to represent that look."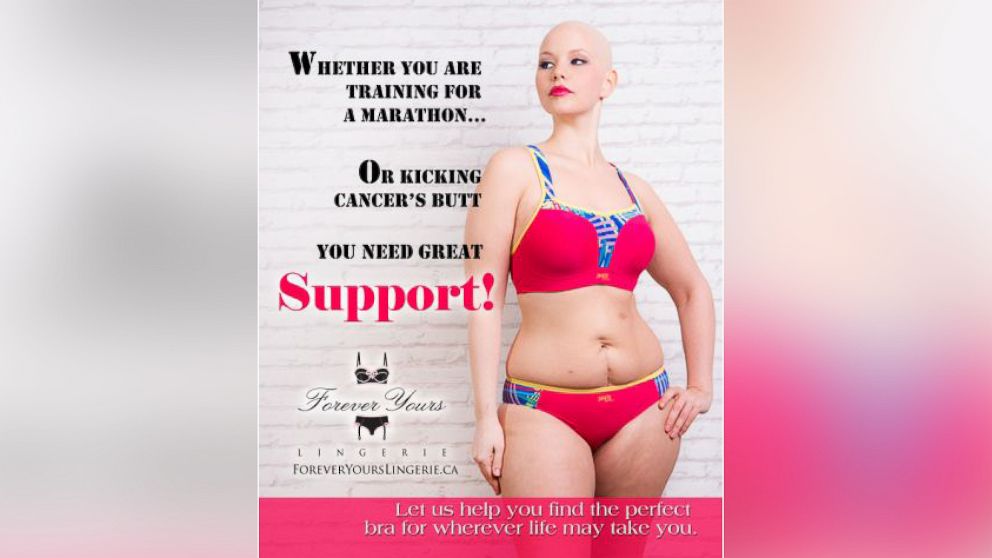 By summer, Mayday wasn't feeling well.
"I was told it was a cyst so many times, and I just knew deep down in my heart that there was something else wrong," Mayday told the Canadian television network CTV. "It was kind of a point of realization, either, 'Do I stop now, or do I keep on going and be the person that I was raised to be and the person that I know I am?'"
Jenkins said that after the diagnosis, Mayday sent her an email. "She said, 'I got the results and sat at my desk and cried.'"
Mayday insisted she continue modeling and even though Jenkins was hesitant at first, she said the campaign was a success.
"In the lingerie industry, it's not something you do," she said. "It's all about long hair and big breasts and arched backs. But it's important to show what real women look like underneath their clothes. Most people have some issue they are dealing with."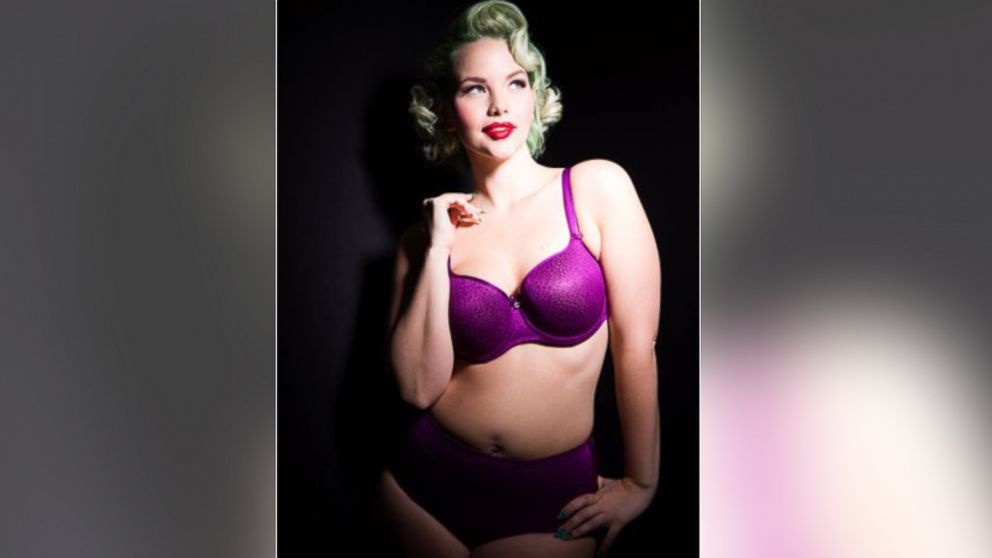 In her first shoot back from treatment, Mayday dyed her hair teal green for ovarian cancer awareness. "First she shaved off the sides, then we shot her bald, as well," Jenkins said.
Mayday also did shoots with her numerous surgical scars. "We saw her completely natural body. It was bold and amazing."
Now, Mayday has nearly 74,000 followers on her Facebook page. One fan recently posted, "The irony of all this, the cancer came to bring you down, instead you just went from awesome to epic and become an even more profound model."
Her story is being documented by a film crew.