— -- One of the most dramatic scenes so far from the second season of ABC's New York Med had nothing to do with gunshot wounds or heart transplants. It came when emergency room nurse Katie Duke was fired for posting a photo to Instagram.
The photo captured a messy but empty trauma room that had been used to treat a man hit by a New York City subway train. Duke posted the photo with the caption "#Man vs 6 train."
Join Today's Emergency Medicine Tweet Chat Today at 1 PM, ET
Chicago Doctor Accused of Posting Photos of Intoxicated Patient on Social Media
Push to Get Experimental Drugs With Social Media Pressure on the Rise
Later that day, she was fired from her job at New York Presbyterian Hospital, she said.
"I got a call at the end of my shift telling me I was being let go after seven years in the ER," Duke told ABC News.
Duke claims she was told by her supervisor that she had not breached hospital policy or violated the Health Insurance Portability and Accountability Act, a law known as HIPAA that protects patient privacy.
"I was told I was being fired for being insensitive," she said.
Duke also claims that the photo was not even hers, but rather reposted from a doctor's Instagram page. The doctor – who also works for the hospital – was not reprimanded, she said.
New York Presbyterian declined to comment on Duke's firing or anyone else's involvement.
Duke is certainly not the first medical professional to get herself into trouble on social media. Last year, a St. Louis doctor's Facebook complaints about a chronically late patient drew hundreds of outraged comments from Internet posters. And a student who was admitted to an Illinois hospital for extreme intoxication claimed a doctor posted photos of her to various social media sites -- with commentary.
Because nurses are often on the frontline of medical care, they need to be extra careful with what they post on social media, said Nancy Spector, director of regulatory innovations for the National Council of State Boards of Nursing.
"Most of the nurses that get into trouble have good intentions but they just don't know how far reaching social media can be," Spector said. "Remember, nothing can really be deleted."
Duke maintains that she did nothing wrong by posting the picture. She was, she said, showing how life and death situations play out every day in the hospital.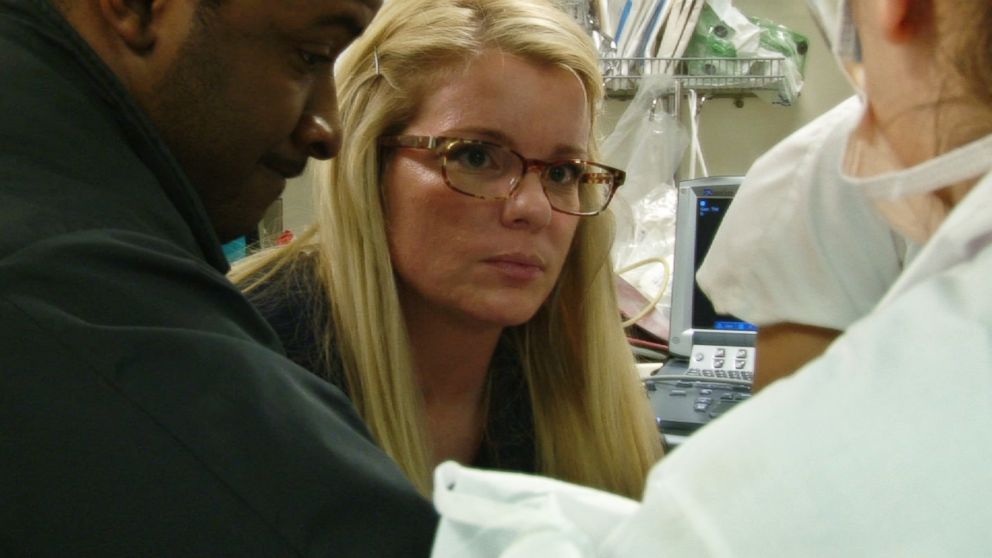 However, she concedes the posting might have upset someone not familiar with the morbid exchanges that can occur in the emergency room.
"If you hung around nurse's station and heard the way we talk about injuries, life and death you might get the wrong impression but it's just a coping mechanism." She said. "Now I check my posts so no one gets offended or thinks I am a cold-hearted person."
Emergency Medicine Tweet Chat Today at 1 PM, ET
Would you know how to handle a trip to the emergency room?
Come chat about it with Dr. Richard Besser, ABC News' chief health and medical correspondent as well as the stars and producers of New York Med. We'll be joined by emergency medicine professionals from all over the country who will offer their ideas about how to handle yourself in a medical emergency.
Learn how to join the chat here.
Update: After this story was published, a spokeswoman for NewYork-Presbyterian Hospital provided the following statement:
"NewYork-Presbyterian Hospital does not discuss individual employee matters. NYMed provides snapshots of experiences at NYP. It would be impossible to convey every aspect of every situation in one-hour of television."