— -- An amnesiac woman is turning to the Internet in the hopes that someone can identify her after a large tumor left her with no memory of her family or friends.
Called "Sam," the woman was found in Southern California by firefighters in February and immediately taken to a local hospital, where she was diagnosed with ovarian cancer, according to a Facebook page created to help her find her family. Doctors told her a volleyball-sized ovarian tumor may have left her with few memories of her earlier life, according to the page.
"Sam" was found in Carlsbad, California, and appears to be in her 50s, according to Interpol, which also noted that she speaks both English and French. A spokesman for the FBI confirmed to ABC News today that agents at the local San Diego office were assisting law enforcement authorities in the search for Sam's family. It was unclear what she was doing at the time she was found by firefighters.
After Sam was taken to the hospital, doctors found the large ovarian tumor and determined she needed immediate treatment.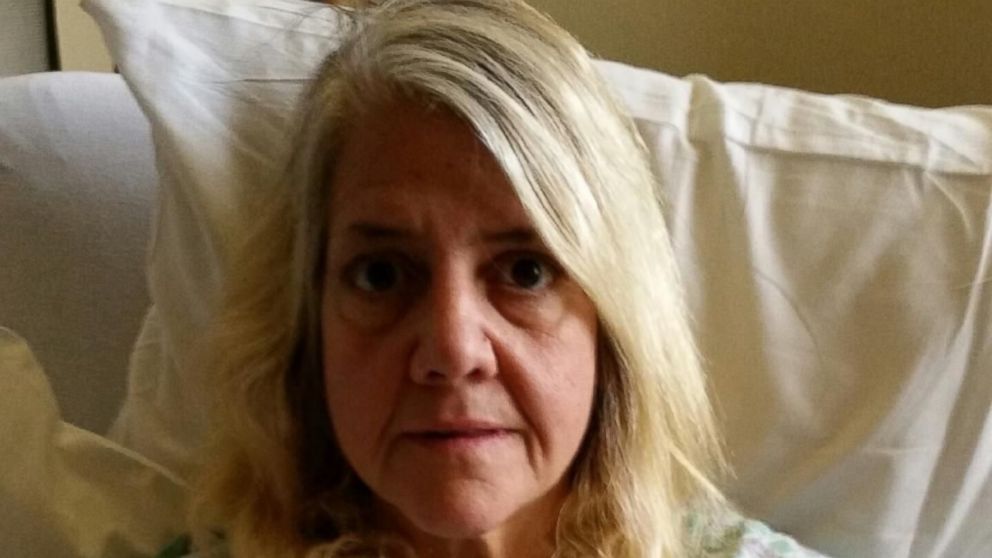 "The amnesia I have is called retro amnesia and doctors have seen this before with the kind of antibodies that were found on the volleyball sized tumor that was on my ovary," Sam said on her Facebook page. "The doctors said it could have been growing for 5 years causing me to be forgetful of things."
The woman had to have emergency surgery to remove the tumor and some surrounding organs to help save her life, according to the Facebook page. Authorities are concentrating on contacts in Australia, since Sam appears to have an Australian accent and says she dreamed of the country.
"All of my initial dreams had to do with a lap pool swimming in a salt water pool in Perth, then Icebergs in New South Wales and in Cairns in Queensland and Byron Bay," she wrote on Facebook. "I also had many dreams of Hawaii living in a contemporary home there. Both Australia and Hawaii are extremely familiar to me."
She also wrote that she had memories of being aboard a boat for months, explaining it was "not a cruise ship but smaller boat with a crew."
Dr. Alan Lerner, director of the Brain Health and Memory Center at University Hospitals Case Medical Center, said ovarian tumors have been known in rare cases to cause memory loss or psychiatric problems for patients due to anti-bodies or proteins produced by the tumor.
"[Proteins] can bind to the cells in the brain in areas that are important in memory," he explained to ABC News.
Lerner, who did not treat the woman, said even after treatment the proteins can leave behind lasting damage.
Sam wrote that she has been out of the hospital for three weeks and is now receiving continued treatments to fight her cancer.
"I have been getting chemotherapy treatments and have lost all of my hair," she said on Facebook. "My prognosis is not good and I pray my family will be found soon."
Sam said she is thankful for the medical staff and others who have stepped up to help her in the last few months.
"She has had an amazing positive influence upon many she has encountered during her lengthy stay in the hospital as a cancer patient," a chaplain from the unidentified hospital wrote on Sam's Facebook page.
Sam is described as being 5-foot 7-inches tall with white hair and brown eyes. She was found in a navy blue T-shirt with the words "Annapolis Harbor," blue shorts and Sperry boat shoes.