— -- The gunman who killed dozens of people at a gay nightclub in Orlando gave blood to a donation center that provided much of the supply later used to help save injured club patrons.
The OneBlood donation center confirmed today that Omar Mateen donated blood last month. In a statement, officials from the center said an employee recognized Mateen from a mobile blood drive.
"OneBlood has learned that Omar Mateen donated blood at a mobile blood drive in Ft. Pierce, Florida, on May 29," OneBlood vice president Susan Forbes said in a statement to ABC News. "All facets of the donation were in our normal parameters for blood donation, including screening questions and post-donation blood testing. A staff member recognized Mateen's face from media photos and told their supervisor."
Forbes said staffers confirmed Mateen's donation from the center's database and then informed law enforcement. OneBlood did not disclose whether his donated blood was used. In most cases, donated blood can be used for up to 42 days after donation.
The center became a focal point after the shootings as hundreds of people lined up to donate blood in the hope of helping victims.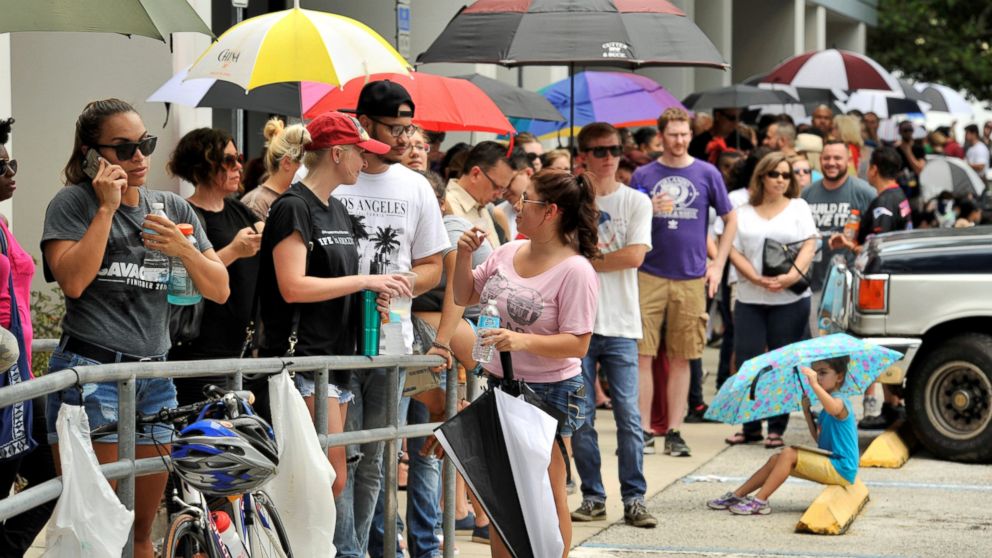 The center was also touched by the shooting after a lab supervisor, Rodolfo Ayala-Ayala, 33, was confirmed killed in the shooting.
He worked at the center since 2011 and recently became a platelet supervisor in the Orlando laboratory, according to OneBlood.
"He was passionate about saving lives and took great pride in the lifesaving work he performed," the center said in a statement. "Rodolfo was often called upon to share his knowledge and best practices with many of the people in his department and was an intricate part of a team of people who work diligently to help save lives. He was a caring and friendly person and will be greatly missed by everyone who had the honor of knowing him."
The center is still asking that people donate blood but requests that potential donors make appointments to ensure that its staff is not overwhelmed by processing and testing thousands of donations.