— -- The U.S. Peace Corps is removing all personnel from countries where the Ebola virus has broken out and has placed two of its volunteers in isolation, program officials said today.
The Peace Corps cited the "increasing" spread of the deadly Ebola virus in its decision to remove volunteers temporarily.
The two Peace Corps volunteers under isolation have no symptoms but had contact with an infected person who later died, officials said.
There are 102 volunteers in Guinea working in the areas of education, agriculture and health, 108 volunteers in Liberia and 130 volunteers in Sierra Leone working in education in the Peace Corps program, which is run by the U.S. government.
The Peace Corps news comes hours after a U.S. aid group on the frontlines of the Ebola outbreak in West Africa announced it was evacuating nonessential personnel as two if its workers fight to survive the deadly infection.
Samaritan's Purse, an evangelical Christian charity based in Boone, North Carolina, said it would pull nonessential personnel from Liberia "because of instability and ongoing security issues in the area."
Ebola, Spreading in Africa, Could Land in US
How Ebola Emerged Out of the Jungle
'Hero' Doctor Battling Ebola Spotlights Selflessness During Outbreak
Two workers with the group, Dr. Kent Brantly and missionary Nancy Writebol, are being treated for Ebola in Liberia, where 249 people have been infected and 129 have died, according to the World Health Organization.
More than 1,200 people have contracted the virus in Liberia, Sierra Leone and Guinea in what experts have called the largest ever Ebola outbreak. At least 672 people have died, according to WHO.
"We ask that people continue to pray for Kent and Nancy and all those who are affected by Ebola, and the tremendous group of doctors and nurses who are caring for them," Samaritan's Purse said in a statement.
Brently and Writebol are in "serious condition," according to the group, but have shown "a slight improvement in the past 24 hours."
It's unclear whether Samaritan's Purse will evacuate health care workers.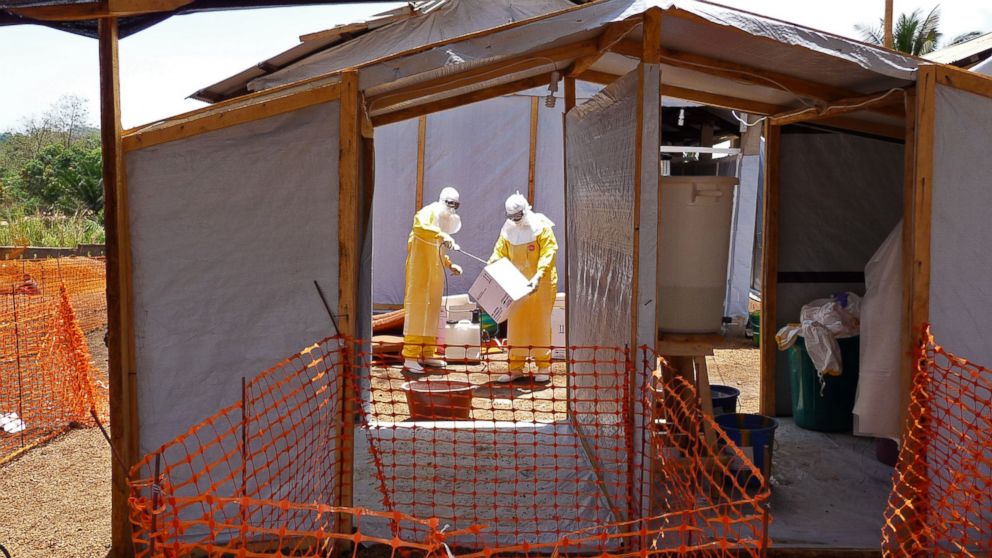 Dr. Stephen Morse, a professor of epidemiology at Columbia University Mailman School of Public Health, said there's already a lack of professional medical personnel fighting the outbreak, leaving overtaxed doctors more vulnerable to accidental exposures like needle sticks.
"I think the reality is there aren't enough personal and resources," he said. "I think the key things that are really needed are health care personnel and others who can help in the situation, such as epidemiologists."
More than 100 health care workers from various organizations have contracted Ebola in West Africa and at least 50 have died, according to WHO.
A spokesperson for Doctors Without Borders confirmed to ABC News that the group has no plans to pull their estimated 300 medical workers out of West Africa.