— -- For many sick children, a visit to the mall to see Santa is out of the question. So this holiday season, Santa came to them -- dropping by local hospitals across the country.
And he brought his helpers, including Baltimore Ravens players, New York City firefighters and others. Who says you have to be an elf to be a helper?
"It's something that's so special because you see these kids, and they come in for their treatment and they're dreading it," said Lisa Scherber, who directs patient and family programs for the Dana-Farber/Boston Children's Cancer and Blood Disorders Center in Boston. "Everyone sees Santa and they light up."
Several Ravens football players, including linebacker Arthur Brown, paid a surprise visit to the John's Hopkins Children's Center in Baltimore.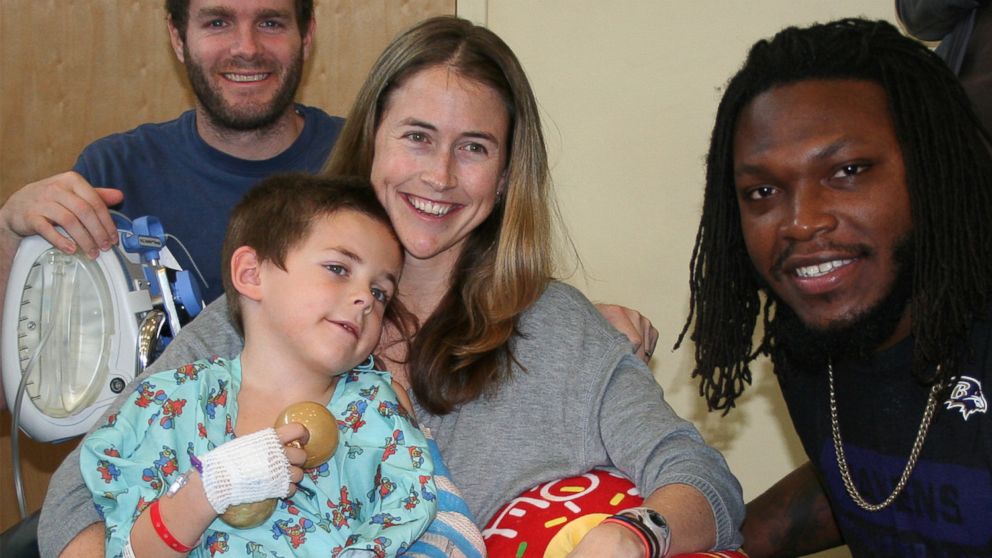 And at Stony Brook Children's Hospital, Santa was joined by members of the Suffolk County Police Department.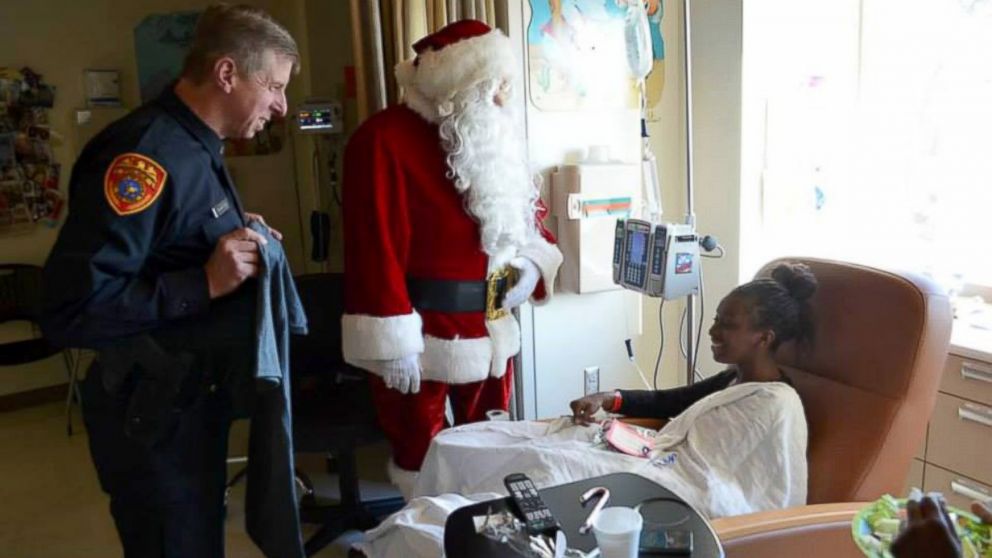 Rainbow Babies and Children's Hospital in Cleveland, Ohio, asked Saint Nick to keep his visit virtual this year to avoid spreading the flu and other germs.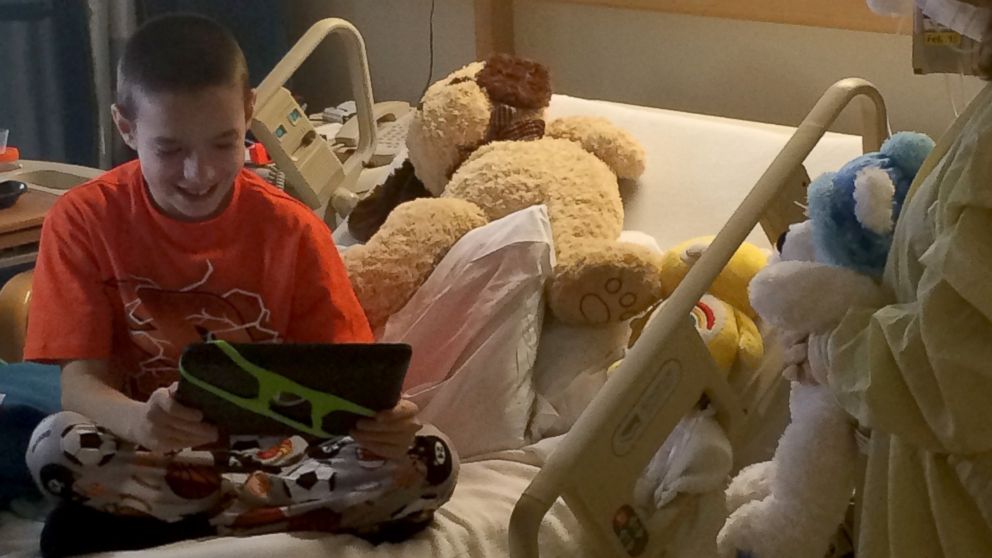 Santa visited Boston children battling cancer as part of the Jimmy Fund's effort to make sure every patient gets to enjoy the holiday festivities.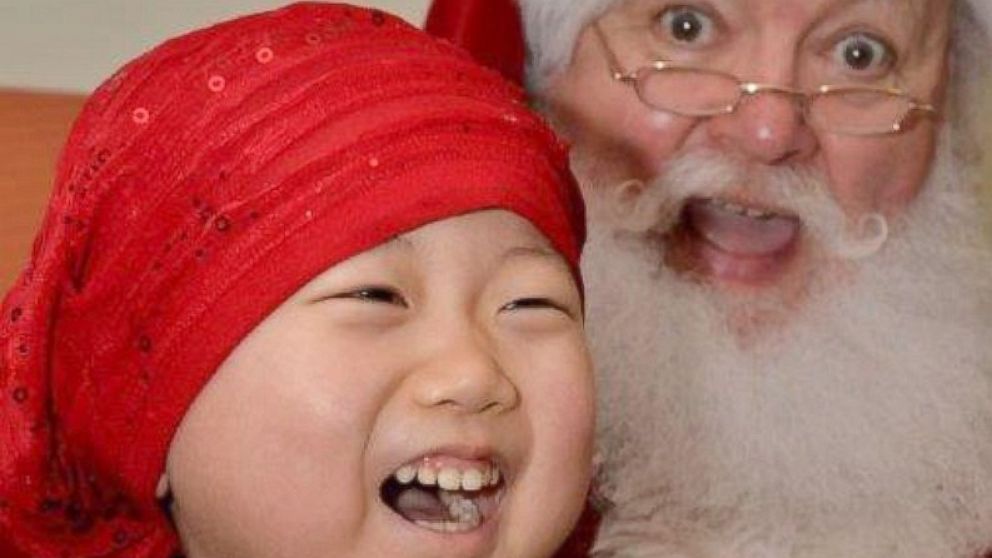 A helpful elf at New York Presbyterian Hospital in Manhattan holds a computer so this little girl can have a video chat with Santa.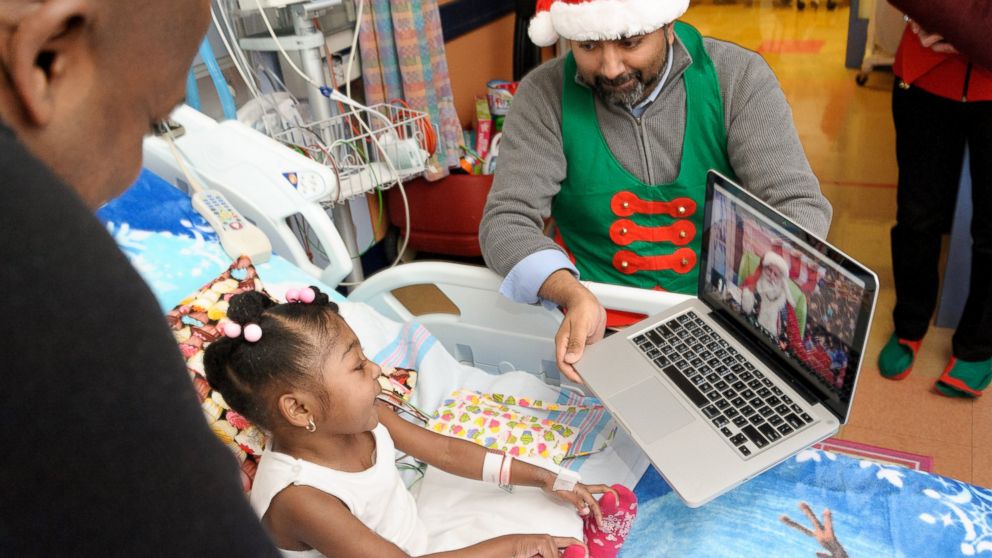 And Santa made it to NYU Langone Medical Center with some of his bravest helpers: New York City firefighters.