Percentage of US adults with long COVID falls to 6%: CDC
1 in 4 long COVID patients report significant limitation doing daily activities.
The percentage of adults in the United States experiencing long COVID has decreased, new federal data shows.
In early June 2022, 7.5% of Americans aged 18 and were experiencing long COVID, a condition that occurs when patients still have symptoms at least four weeks after they have cleared the infection. In some cases, symptoms can be experienced for months or years.
By mid-June 2023, that figure had fallen to 6%, according to a new report published Thursday by the Centers for Disease Control and Prevention.
However, more than one in four -- 26.4% -- long COVID patients reported significant limitations in their ability to perform day-to-day activities in June 2023. The authors said this percentage has not changed much since the year before.
"Limited ability to carry out day-to-day activities because of long COVID symptoms can have a significant impact on quality of life, functional status, and ability to work or provide care to others," the authors wrote. "Long COVID in U.S. adults has also been associated with lower likelihood of working full time and higher likelihood of being unemployed."
The report looked at results from the Household Pulse Survey, which collects data on how people's lives have been impacted by COVID-19.
In addition to the decline of current long COVID patients among total U.S. population, the percentage of patients reporting long COVID who were confirmed to have had the virus, fell from 18.9% to 11%.
Results showed that when broken down by age, only those below age 60 saw significant rates of decline in long COVID between June 2022 and June 2023, with significant drops particularly in fall and winter.
The U.S. Department of Health & Human Services estimates that anywhere from 7.7 million to 23 million Americans have developed long COVID at some point during the pandemic.
Symptoms vary and can include fatigue, difficulty breathing, headaches, brain fog, joint and muscle pain and continued loss of taste and smell, according to the CDC.
It's unclear what causes people to develop long COVID but research is ongoing.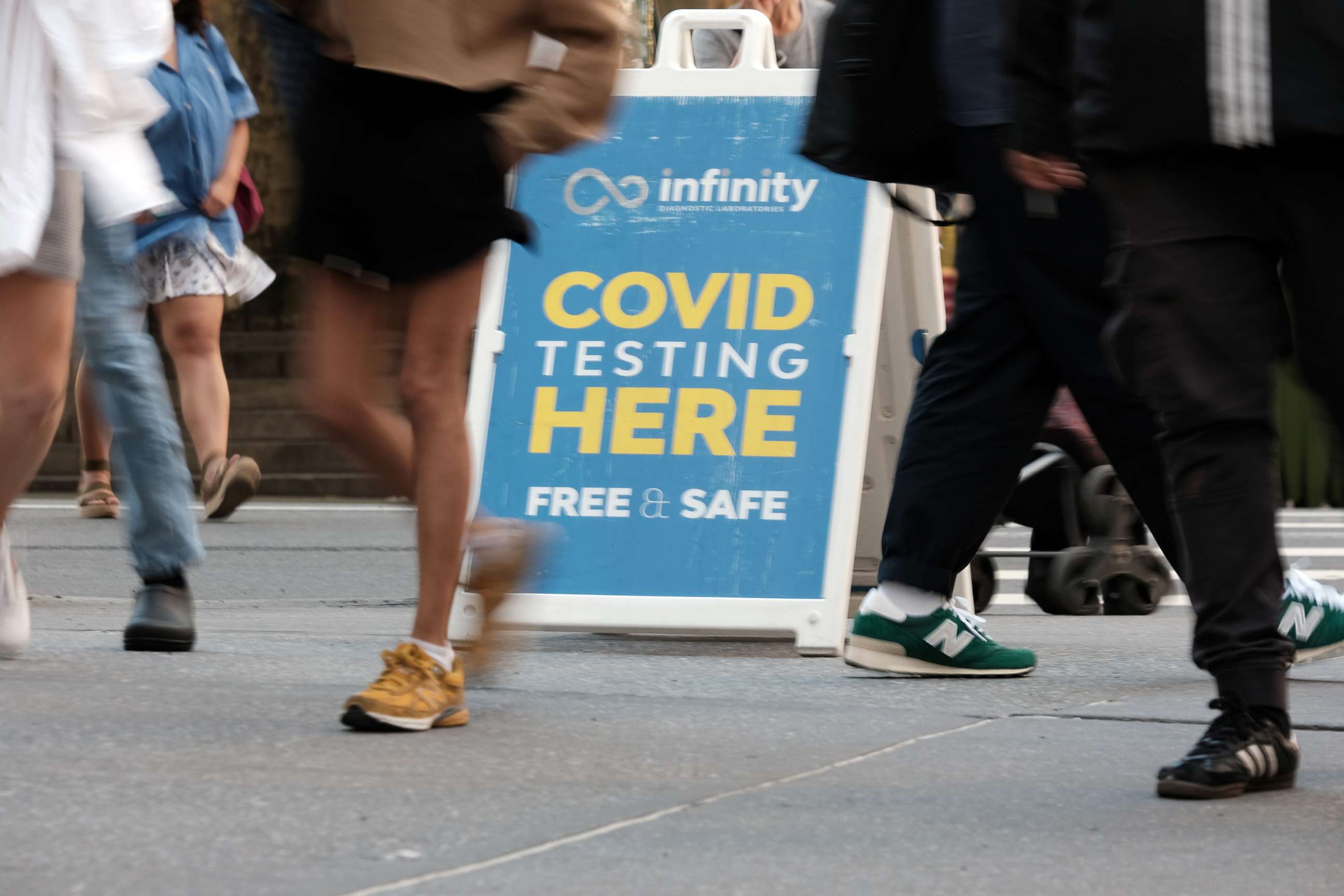 Some people might be at greater risk for long COVID, including those at greater risk for severe infection, according to the CDC.
Last month, the Biden administration announced it is forming a new Office of Long COVID Research and Practice to study the condition and the National Institutes of Health is launching clinical trials to investigate treatments.
The authors of the new report say the results will help researchers in efforts to care for current long COVID patient and prevent future cases.
"These findings help guide the ongoing COVID-19 prevention efforts and planning for long COVID symptom management and future health care service needs," the authors wrote. "COVID-19 prevention efforts, including staying up to date with recommended COVID-19 vaccination…remain important."