April 15, 2014 — -- Charlotte Ponce was just 3 months old when her biological parents left her alone and her face was brutally mauled by a pet raccoon -- leaving the girl with no nose or ear.
Her great-aunt and uncle, Sharon and Tim Ponce from Spring Lake, Mich., saw the horrific story of her disfigurement on the TV news and stepped in to adopt Charlotte and her older brother Marshall.
"The raccoon pretty much ate the right side of her face, all the way back to the ear," said Sharon Ponce, 54. "Her right side is totally scarred and she's had three surgeries to remove some of it almost two years ago."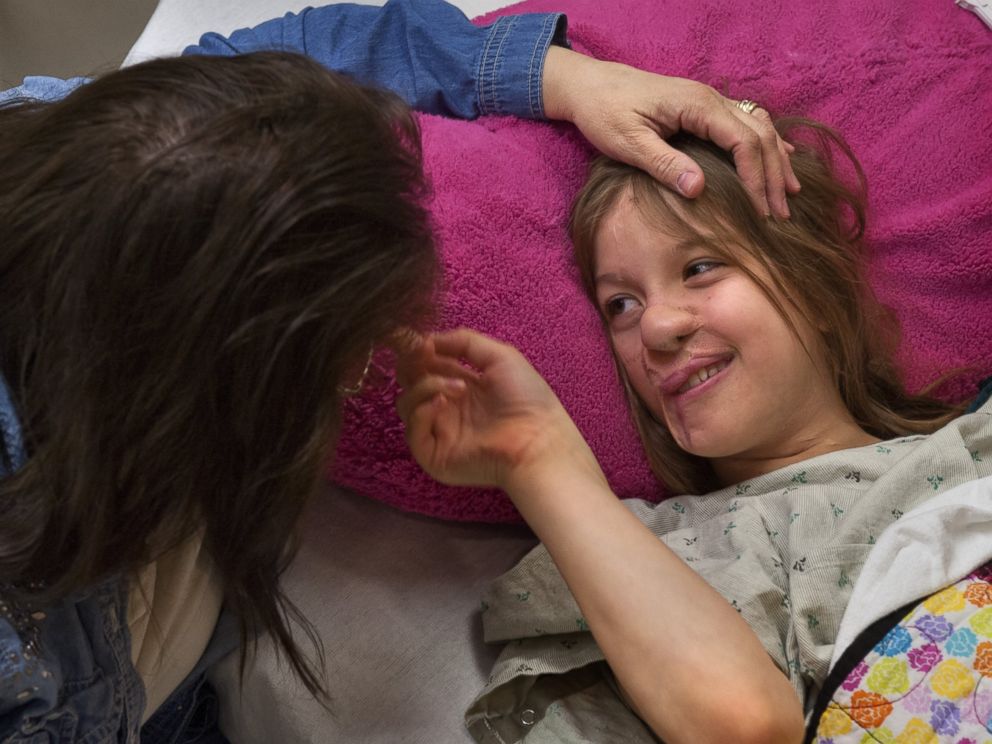 Now, a decade later, Charlotte, 11, is undergoing a revolutionary surgical procedure that will recreate the ear that she lost in the animal attack. The six- to eight-hour operation began earlier today and is expected to be finished by around 2 p.m. central time, according to Beaumont Children's Hospital.
"There is a certain amount of nervousness," said Sharon Ponce. "It's hard when your child is going into surgery, but we are confident the doctor knows what he is doing –- he's done it before."
Plastic surgeon Dr. Kongkrit Chaiyasate, who has already crafted a new nose for Charlotte, will build an ear by cutting cartilage from her ribs, a procedure that has been done only twice before.
"What you do here is you need a framework and you put that framework under an area of skin to allow the framework to stay and become part of the body," he told ABC News affiliate WXYZ.
He said he has been practicing shaping the ear on a potato.
"Dr. Chaiyasate will pull a piece of the rib and mold it into the shape of an ear and put inside her forearm to grow," said hospital spokesman Mark Geary. "Then, eight weeks later, they will remove it and attach it to her ear."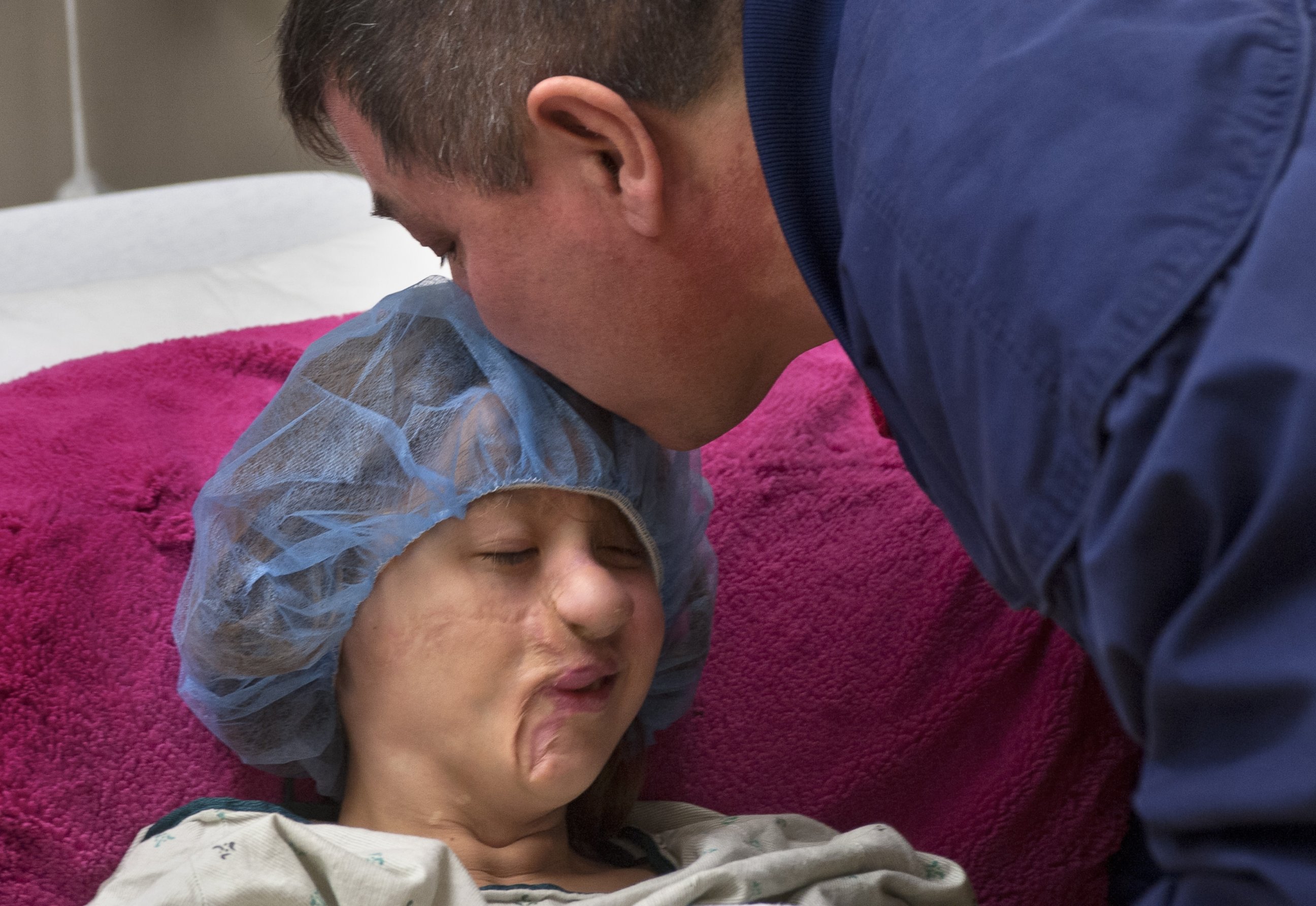 Previously, Charlotte had a prosthetic ear put in by a doctor at another hospital and it got infected," Geary said. "She had a hole where the ear was, but she can still hear and now she will have an actual normal-looking ear."
Scarring on Charlotte's upper lip and cheek had been previously corrected.
"Now, all she wants is to wear two earrings," said her mother. "It sounds kind of weird but she was looking forward to the surgery, saying, 'When can I go again?' You have to meet her; she is such a special kid –- one of a kind."
Charlotte's ordeal began in 2002, when she and her brother Marshall, now 13, were left alone in a pool barn, which her parents had converted into an apartment.
"They had a couple of raccoons as pets," said Sharon Ponce, whose brother is the children's grandfather. "Their mother went next door and I don't know if the dad was supposed to be watching the kids. A raccoon got in the house and I figured he was hungry, because they weren't feeding them. The reason he probably ate the right side of her face was because of the drool."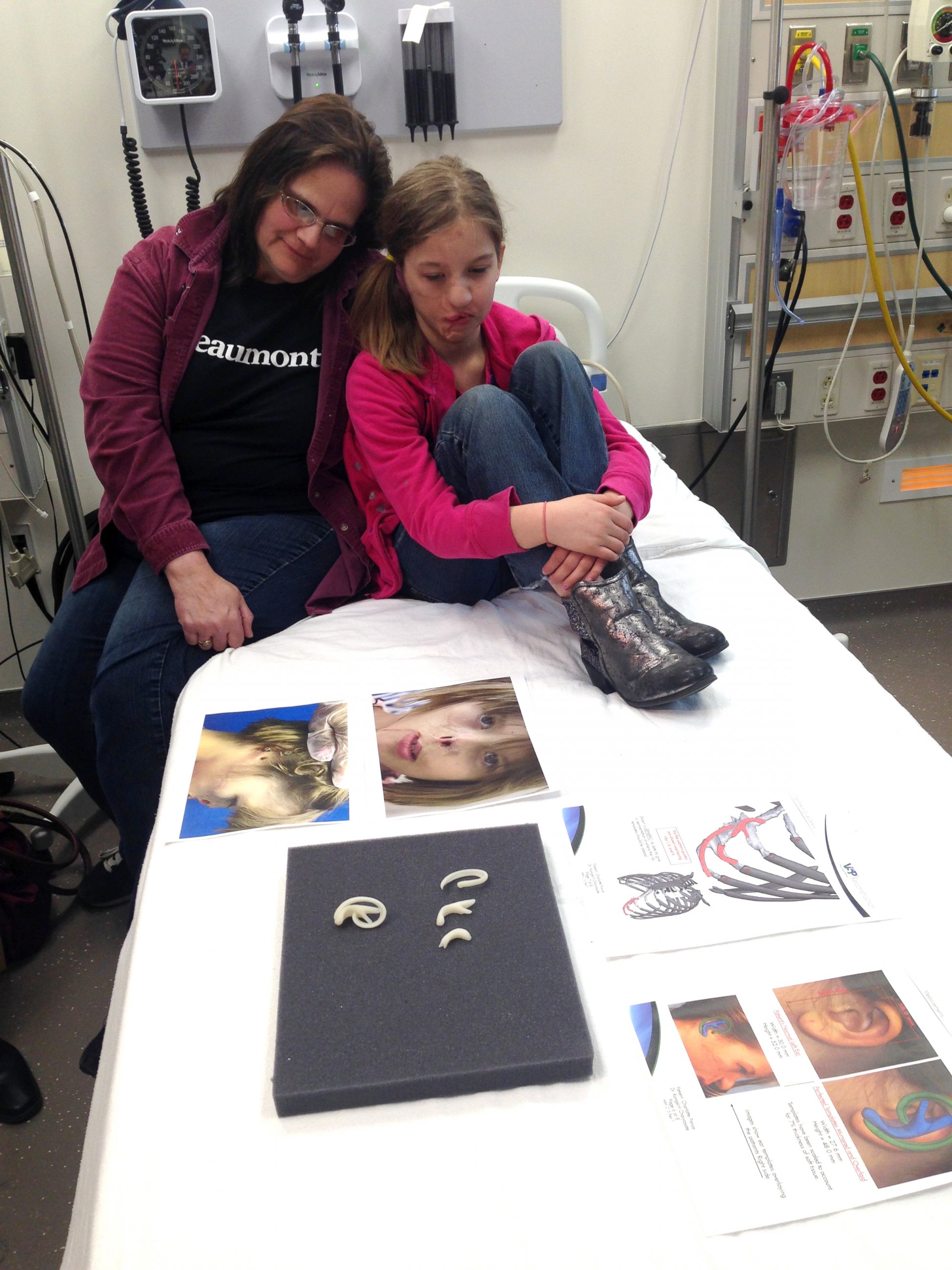 The Ponces found out about the accident while at church when someone left a message for them that Charlotte had been bitten by a raccoon. "We didn't know how terrible it was until we watched the Channel 11 news," said Sharon Ponce. "We looked at each other and said, 'Oh my god.'"
The children were taken into protective custody after the accident, according to the Ponces, who were already raising two boys, now 30 and 26.
"We related because we had lost a child to crib death," said Sharon Ponce. "We were open to adoption."
The court process took years and the children were adopted at 3 and 4.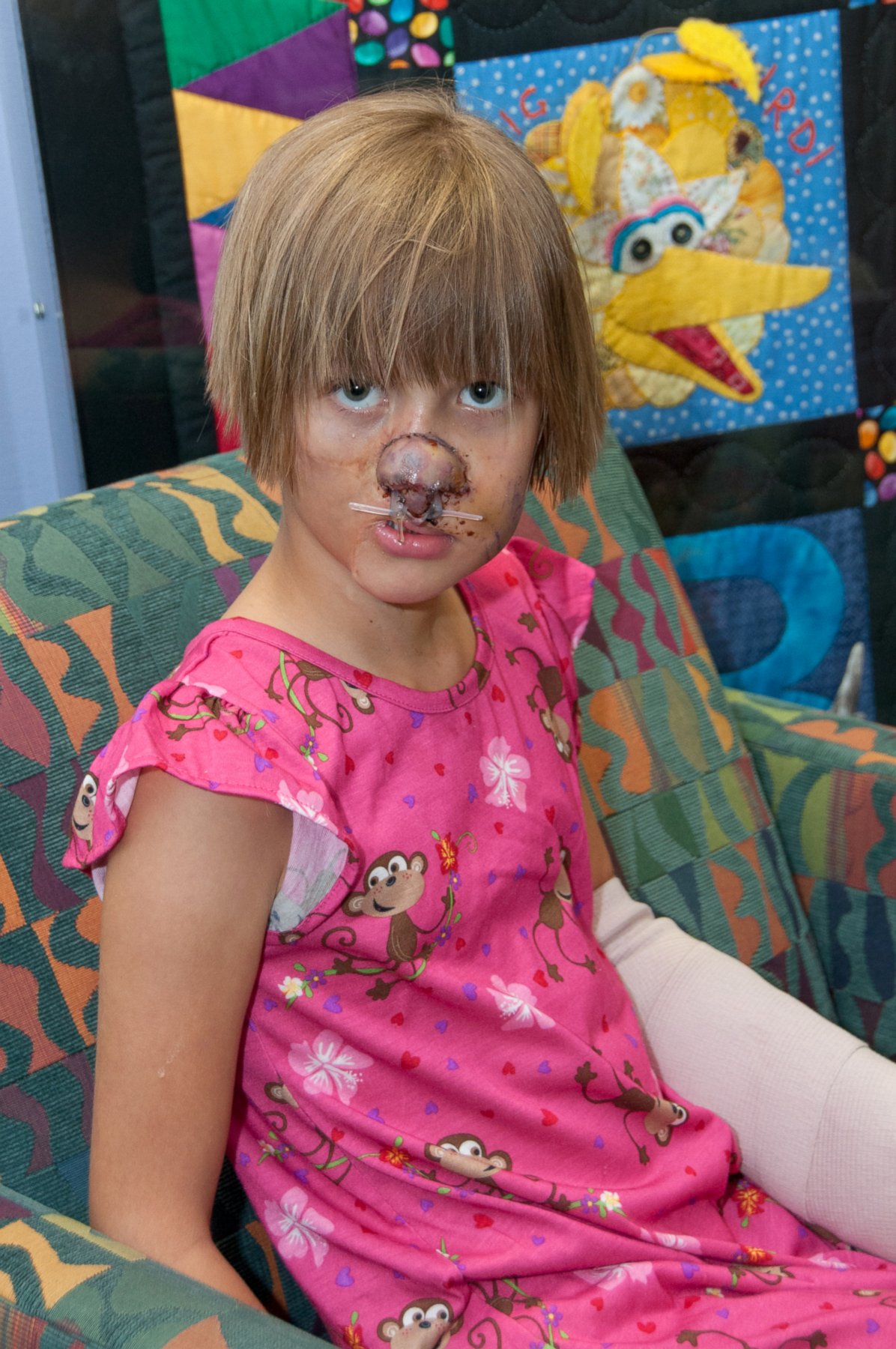 Charlotte and her brother do not have a relationship with their biological parents today, Sharon Ponce said. "We were willing to accept them and they could be an aunt and uncle, but they don't accept that," she said. "It's hard for the kids –- they were their parents."
As a result of the raccoon attack, Charlotte initially had a feeding tube. She also has emotional problems and some learning disabilities.
But, said her adoptive father, 63-year-old laborer Tim Ponce, "She's a great kid."
"I'll never forget when we first went up to the hospital and saw her lying there with all these things in her arm," he said. "I told my wife she would open her eyes and all of a sudden she did. That was when we decided it was meant to be."