New data from the American Heart Association highlights the major impact COVID-19 had on cardiovascular health and death rates during the first year of the pandemic.
At least 928,741 Americans died from cardiovascular disease-related causes in 2020, the annual statistical report revealed. That represents the largest one-year increase since 2015 and tops the previous high of 910,000 deaths recorded in 2003, according to the American Heart Association.
"This is our first real evidence based on the impact of the early years of the pandemic," Dr. Connie Tsao, chair of the Statistical Update writing group and assistant professor of medicine at Harvard Medical School, said.
It's something experts had predicted.
"This was not surprising," Dr. Michelle Albert, volunteer president of the American Heart Association and chair in cardiology and professor of medicine at the University of California at San Francisco, told ABC News.
COVID-19 had both direct and indirect impacts on the increased rates of cardiovascular disease-related deaths, experts said.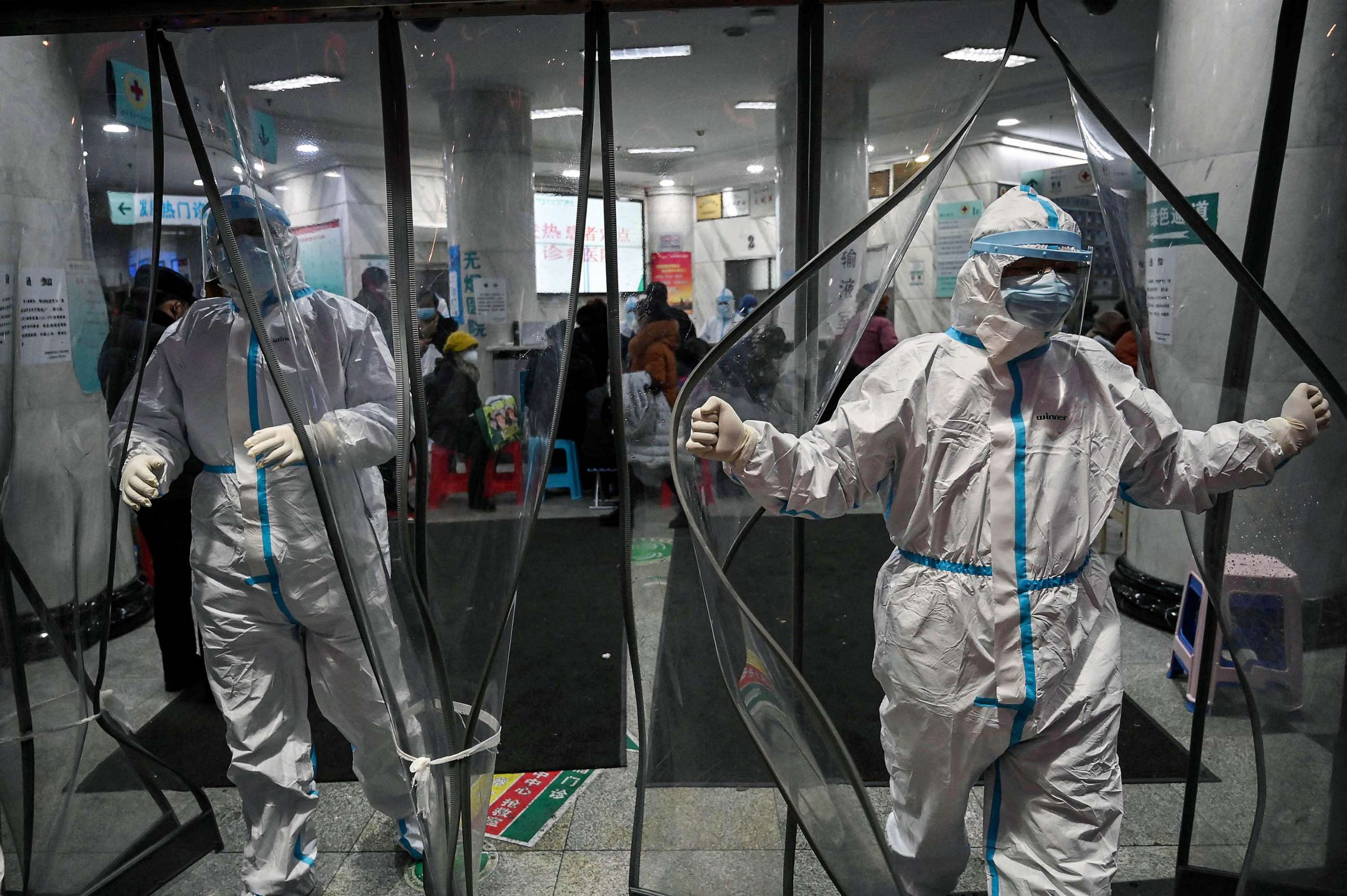 Cardiovascular disease and risk factors may be linked to COVID-19 severity and mortality, and the virus itself may have exacerbated certain symptoms in people with cardiovascular disease. The precise relationship between the two still requires more research, experts said.
COVID-19 indirectly impacted cardiac health too – early on people avoided doctor's offices and hospitals.
"We went into isolation. People were afraid to come into the hospital for care and when people showed up for care they showed up with more advanced disease," Albert said.
Asian, Black, and Hispanic communities were disproportionately impacted by the deaths seen in 2020, which also reflects the toll of the pandemic, she said. Those groups already had worse cardiac health outcomes because of socioeconomic issues, bias and lack of access to quality health care.
"As we look at groups that are traditionally disadvantaged and carry a disproportionate share of health disparities, the pandemic further amplified their disadvantages," Albert said.
The report also pointed to other factors beyond COVID-19 that contributed to deaths from cardiovascular disease in 2020.
Low rates of exercise in adults and teenagers continue to be a concern. Only about 1 in 4 Americans meet both the muscle-strengthening and aerobic exercise guidelines, and less than half of high school students exercise for at least an hour a day, five days a week, according to the report.
Data also showed that women were more at risk of heart disease complications or death than men. They were less likely to undergo procedures to treat conditions like heart attacks and less likely to be prescribed medication to lower cholesterol.
Experts pointed to a few ways people can take more control of their cardiac health in light of those findings.
In terms of physical activity, even if they're not quite meeting the recommended amount of exercise, something is better than nothing.
"The real message, especially in people who may be older adults and come from a habit of being sedentary, is that it's good to get some physical activity even if you don't meet the goals laid out," Tsao said.
For women, according to Albert, it's imperative to be educated about heart disease. Women mistakenly think of cancer as a bigger risk for them than heart disease, when the converse is actually true.
The presentation of a heart attack may slightly differ in women relative to men, and it is important that women be aware of the totality of possible symptoms, said Albert.
"Traditionally speaking, when we think about the symptoms of heart attack, for example, patients think about chest pain, chest pressure, pain moving down to left arm and those are symptoms that have been classically learned from research in men," Albert said. "But women are more likely to have symptoms related to gastrointestinal tract, like indigestion, or shortness of breath and ignore it."
Pregnancy can also, uniquely, serve as a window into women's cardiovascular health, according to Albert, as well as an opportunity to get screened for cardiovascular risk factors before and during the pregnancy.
Diet can also promote heart health, experts said. The Mediterranean diet — which emphasizes plant-based food, healthy fats, moderate amounts of fish and lean meats — is linked with lower rates of and risk from cardiovascular diseases.
Sleep is also an important "life essential," the heart association said. People's quantity and quality of sleep may impact their cardiovascular health.
While individual lifestyle choices are important contributors toward the risk of cardiovascular disease, the report highlights larger inequities that have propagated worsened health outcomes in certain groups.
Individuals living in lower income communities experienced greater obstacles in receiving life-saving care if they have cardiovascular health problems, as well as having access to resources that may help in preventing these conditions. Experts said they are working to understand why these risks exist in more vulnerable populations and to advocate for more funding for research and structural and policy changes.
Cardiovascular disease is the No. 1 killer globally, and it'll take targeting both individual and societal factors to bring numbers down, Albert said.
"Despite the statistics people should not feel helpless," she said. "I think there is hope, but I don't see the numbers changing without societal changes as well."
Eden David studied neuroscience at Columbia University and is currently a third-year medical student and a member of the ABC News Medical Unit.
Jennifer Miao, MD, is a fellow physician in cardiology at Yale School of Medicine/Yale New Haven Hospital and a member of the ABC News Medical Unit.