Only about half of adults in the United States are meeting physical activity guidelines set by the Centers for Disease Control and Prevention, new research shows.
The report, published Thursday by the CDC looked at the percentage of American adults aged 18 and older who are getting 150 minutes of moderate exercise and two days of muscle strengthening per week.
Moderate exercise includes any activity that gets the heart beating faster and muscle strengthening includes anything that makes muscles work harder than usual.
Researchers analyzed data from the 2020 National Health Interview Survey data to see if adults were meeting the guidelines across regions of the U.S. and in urban vs. rural areas.
Just 46.9% of adults across the country are currently meeting one of those guidelines.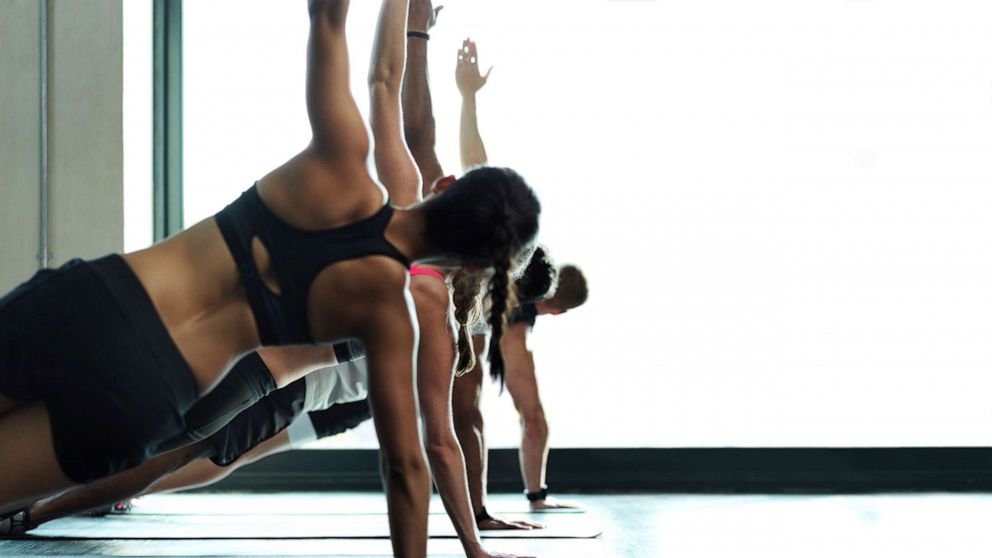 The team then compared differences in meeting guidelines in the Northeast, Midwest, South and West.
Adults living in the West were the most likely to meet both guidelines with 28.5% performing the weekly recommended guidelines. Meanwhile adults in the South were the least likely at 22%.
The same held true when breaking up the guidelines into two sections: aerobic and muscle-strengthening.
Those living in the West were most likely to meet both with 52% performing 150 minutes of aerobic exercise a week and 35.3% performing strength training two days a week.
Southern adults were the least likely with 43.3% meeting aerobic guidelines and 29% meeting strength training guidelines.
When it came to seeing who was meeting guidelines by urban-rural classification, adults in large central metros -- such as New York City, Chicago and Miami -- were the most likely to meet both guidelines at 27.8%. These adults were also most likely to meet individual guidelines with 50% for aerobic and 35.2% for muscle-training.
Adults in rural areas were the least likely with 16.2% meeting both, 38.2% meeting aerobic and 21.1% meeting muscle-strengthening.
Researchers say the findings are concerning because not getting enough physical training can lead to several diseases that increase the risk of death including obesity, heart disease, type 2 diabetes and cancer.
Meanwhile, physical activity has several health benefits such as improving sleep, cognition and bone and musculoskeletal health while reducing the risk of dementia, according to the CDC.
The U.S. has launched national efforts such as the CDC's "Active People, Healthy Nation," with a goal of helping 27 million Americans become more physically active by 2027. The U.S. Department of Health & Human Services has also launched "Move Your Way," encouraging Americans to start moving, adding that any amount is better than none.
However, such efforts "require ongoing, detailed surveillance to understand geographic disparities in meeting guidelines," according to the authors.
"This body of…evidence is important for understanding rural-urban disparities in physical activity and tracking the attainment of national objectives; however, it is only the first step," the team wrote in the report.
"A national paradigm shift is needed to build structural capacity through investments in human, informational, organizational, fiscal, and physical resources (and to implement policy, systems, and environment changes to impact population level physical activity across the United States, and especially outside of large metropolitan areas," they continued.