— -- A Texas man was able to stand for his wedding ceremony and spin his wife around the dance floor six years after becoming paralyzed, thanks in part to an experimental implant in his spine.
Kent Stephenson, 28, greeted his bride Misti Richeson at the wedding altar on March 12 with the help of the implant and a specially designed railing.
Stephenson was paralyzed after a motocross accident in 2009, and he took part in an experimental procedure in 2012 from the Christopher and Dana Reeve Foundation and the University of Louisville that put an electrical implant in his spine. The implant transmits low electrical currents to stimulate the nerves and help allow paralyzed patients to stand, doctors said.
His wedding photographer, Allix Ruby, captured the moving moment on her camera when Stephenson was able to rise to meet his bride.
"He wanted to be able to stand for part of the ceremony." Ruby told ABC News today.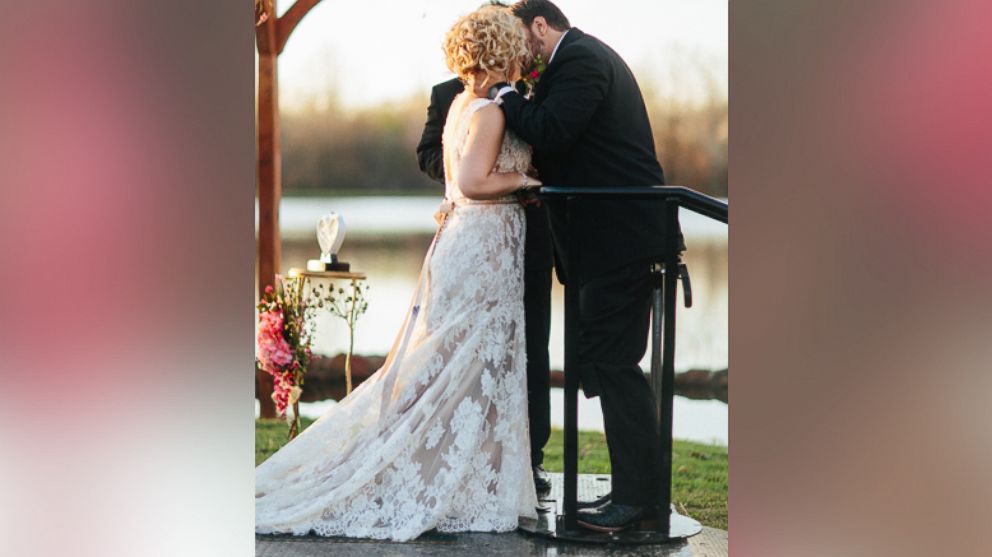 Stephenson and Richeson could not be reached for comment as they are in Antigua on their honeymoon.
Ruby, who knew Richeson growing up, said a family friend helped create a special stand that would allow Stephenson to partially prop himself up so he could stand during the ceremony. Ruby said the moment Stephenson stepped up to the altar, the wedding guests started to tear up.
"Everybody was crying, everything went silent but all you could hear is people crying," she said, noting that the moment was also powerful for Stephenson.
"He said, 'I was crying as much for myself as seeing how beautiful she was,'" Ruby recalled Stephenson saying after the ceremony.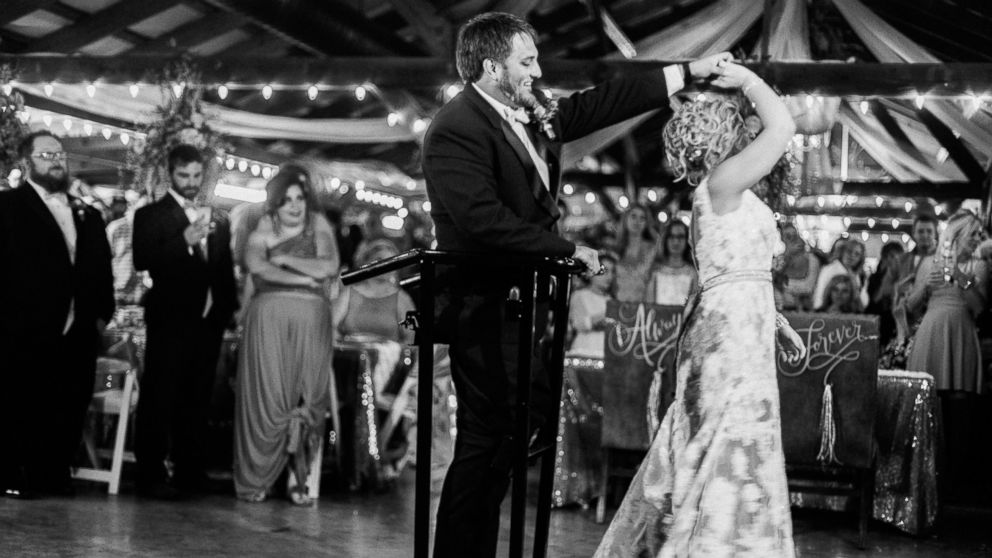 While the 29-year-old was worried he wouldn't be able to stand for the full event, he didn't need to sit until after he kissed his bride, Ruby said.
Stephenson again relied on the special stand at the wedding reception when he was able to take a spin on the dance floor with his new wife.
"I don't always shoot stories this powerful but everybody's wedding day is this important and I just felt so honored to be there and be the one behind the camera," Ruby said.
In video from the Christopher and Dana Reeve Foundation, Stephenson recounted the moment he could finally move his leg on his own after the accident.
"It was insane to feel the charge, I could feel the charge of it go down my back to my leg muscles and feel it pull it," Stephenson said in the 2014 video.